Join Team UNICEF
National UNICEF Day is fast approaching. Sign-up your school and be part of a Canadian tradition that has helped millions of children worldwide. You have helped us reach the poorest, most vulnerable children in the world's most inaccessible places, bringing them clean water and access to education, because together we believe that no child is too far. Together, we have raised more than $100 million through National UNICEF Day. But with nearly 61 million children out of school, our work is far from over.
Help us help students just like yours, around the world. Sign-up today!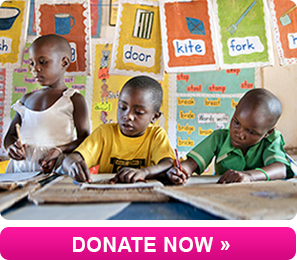 Resources
We have everything you need to start your campaign off right! Download our UNICEF school fundraising materials today.