A Safer Online World for Children and Youth
By Stacia Sahi, UNICEF Canada
It's common to worry about the safety of children and youth online, especially since it seems like young people are 'plugged in' all the time. That concern isn't helped by the many and sometimes conflicting studies and advice about technology's benefits and risks to kids. Today, Safer Internet Day, is a good time to discuss findings from a global UNICEF study on how you can help children and youth minimize online risks. Think of these as guiding principles when you aren't sure what to do in a rapidly shifting digital world.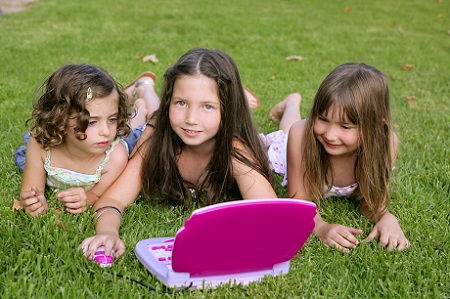 When starting a conversation, consider what would resonate with your kids. Instead of prevention messages, try discussing practical examples of potential dangers. For example, telling a young person, "don't post personal information" is less effective than talking about ways that sharing personal information can get out of hand.
Young people may not look to their parents for protection from online harm for many reasons: belief that their parents don't understand the online world; fear of having their cellphone or Internet access taken away; fear that adult intrusion will make it worse; or shame and embarrassment. Remember that children often first turn to each other for help, so talk with them about positive ways they can respond and support victims of hurtful behaviour.
Boosting kids' capacity to self-navigate is increasingly important as mobile devices become more popular. Also, parents are becoming less able to monitor kids' activities and use filtering or blocking mechanisms to protect them.
Finally, the legal landscape in Canada recently shifted: on December 9, 2014, the government passed a new law so certain actions associated with 'cyber-bullying' (namely the distribution of nude or intimate photographs) are a chargeable offence.
Many young people behave in risky ways because of their developmental stage, lack of awareness of consequences, and overconfidence that they're in control. Young people might share intimate photos of themselves with someone they trust, like a romantic partner; that person may share it with others, on purpose or inadvertently. In some cases children and youth were forced into sexting by peer pressure or blackmail. While threatening children and youth with jail time may deter some from engaging in harmful online acts, oftentimes children and youth are unaware of the dangers their online actions pose. Nurture a positive relationship with the children and youth in your life so that even if they engage in behaviour you disapprove of, they know you'll help them overcome any difficulties they might run into.
According to MediaSmarts's research on cyber-bullying, children and youth often see mean-spirited posts and threats as harmless teasing. When online they don't see the targeted person's immediate reaction, so they don't realize the hurt they've caused. There have been situations across Canada where cyber-bullying has damaged the lives of both offenders and victims. So it's important to teach young people to treat online interactions with respect and consideration for the other person's feelings.
Above all, talk with kids about treating others respectfully while communicating via email and social media, and about how to deal with hurtful treatment they may experience online, and keep those lines of communication open.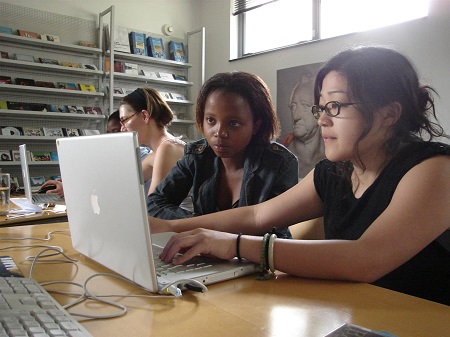 Categories:
Geographic Regions: