HAC
As you watch the news, you might notice an increase in the number of armed conflicts in the world today. Politics and carnage take centre stage on your TV screen, but behind every conflict are children - children who suffer the most ing s story. Children suffer most, but they
of violence fill the screen and discussions of politics media might focus on the politics, but it's important to do not often see the impact these conflicts have on children, but each one has a child's face.
i13, it's evident that more and more children are struggling to survive armed conflicts, natural disasters and complex emergencies every day. From hotspots like Syria to "silent emergencies" like South Sudan,
In addition to protecting children from conflicts featured prominently in the news such as those in Syria and Mali, the report also highlights the need to protect children living through violence in ongoing "silent emergencies" such as those in South Sudan and the Democratic Republic of Congo (DRC). In the Blue Nile and South Kordofan states of Sudan conflict has driven more than 210,000 people into South Sudan and Ethiopia while nearly 2.4 million people remain internally displaced and extremely vulnerable in the DRC.
we see that children are the ones who suffer most, even though they bear
UNICEF is working to protect children who have suffered unimaginable horrors, but more can be done. We're calling on the world to help.
Courageous children are surviving conflict, natural disasters and complex emergencies every day - and UNICEF is there to help. We're providing urgent care to children in 45 countries, going wherever the need is great.
Learn more in our Humanitarian Action for Children report: http://uni.cf/WLL3Oy
Some of the results achieved in emergency response between January and October 2012 include:
Health: 38.3 million children immunized
Water, Sanitation & Hygiene: 12.4 million people provided access to safe water for drinking, cooking and bathing
Education: 3 million children provided access to improved education
Child Protection: 2.4 million children provided with child protection services
Nutrition: 2 million children treated for severe and acute malnutrition
HIV and AIDS: 1 million people provided access to testing, counseling and referral for treatment
UNICEF is working to protect children who have suffered unimaginable horrors, but more can be done. We're calling on the world to help. #HAC2013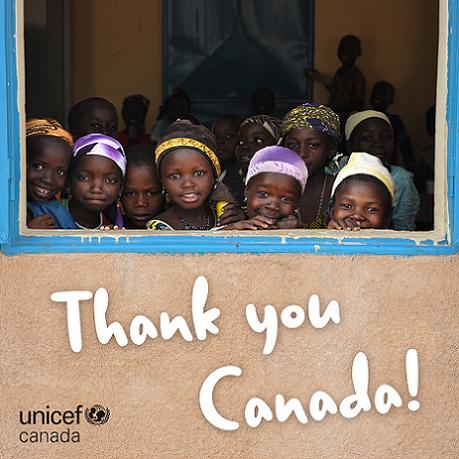 Categories: