Interview with Giorgio Manasseri, 10, Winner of UNICEF Canada Holiday Card Contest
Giorgio Manasseri is just 10 years old, but he's already helping children in need around the world. As the winner of the annual holiday card contest run jointly by UNICEF Canada, Pier 1 Imports and Owlkids, Giorgio's design will be featured on UNICEF cards for sale in Pier 1 Imports stores across Canada this holiday season, sales of which go towards supporting UNICEF's life-saving work with vulnerable children around the world. Giorgio also received a $5,000 scholarship and his school received $500 for art supplies. We asked Giorgio a few questions to get to know him better.
Why did you decide to enter the holiday card contest?
I was a finalist in the past and decided to try again and draw another card for my school to get art supplies. It was fun the first time I entered at age seven and hey, why not try again!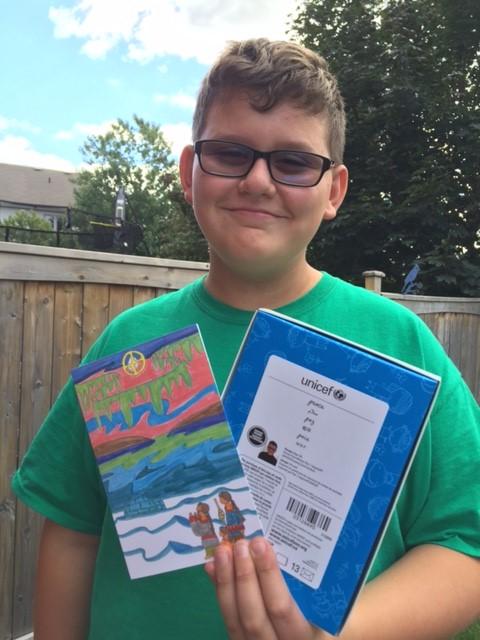 Tell us about your artwork. What inspired you to draw your design?
It took about one hour and a bit, because I started over twice. I like to think of a story and characters in my drawings. My grandmother wanted me to draw a picture for her about her First Nation Algonquin heritage.
How do you feel about being selected as the winning design?
I feel awesomely appreciated!
What did you know about UNICEF before entering the UNICEF holiday card contest?
When I entered the first time in this contest I was very young and remember I drew an angel because they protect children all around the world, just like UNICEF. Now I drew a loving family who are warm even in the arctic. They beat as one heart because they have each other. Now that I am older, I know UNICEF are people who take care and bring hope to children all around the world like family who have heart.
What do you hope people will think and feel when they see your design?
Warmth on a cold day – because that is what I felt like when I drew this card.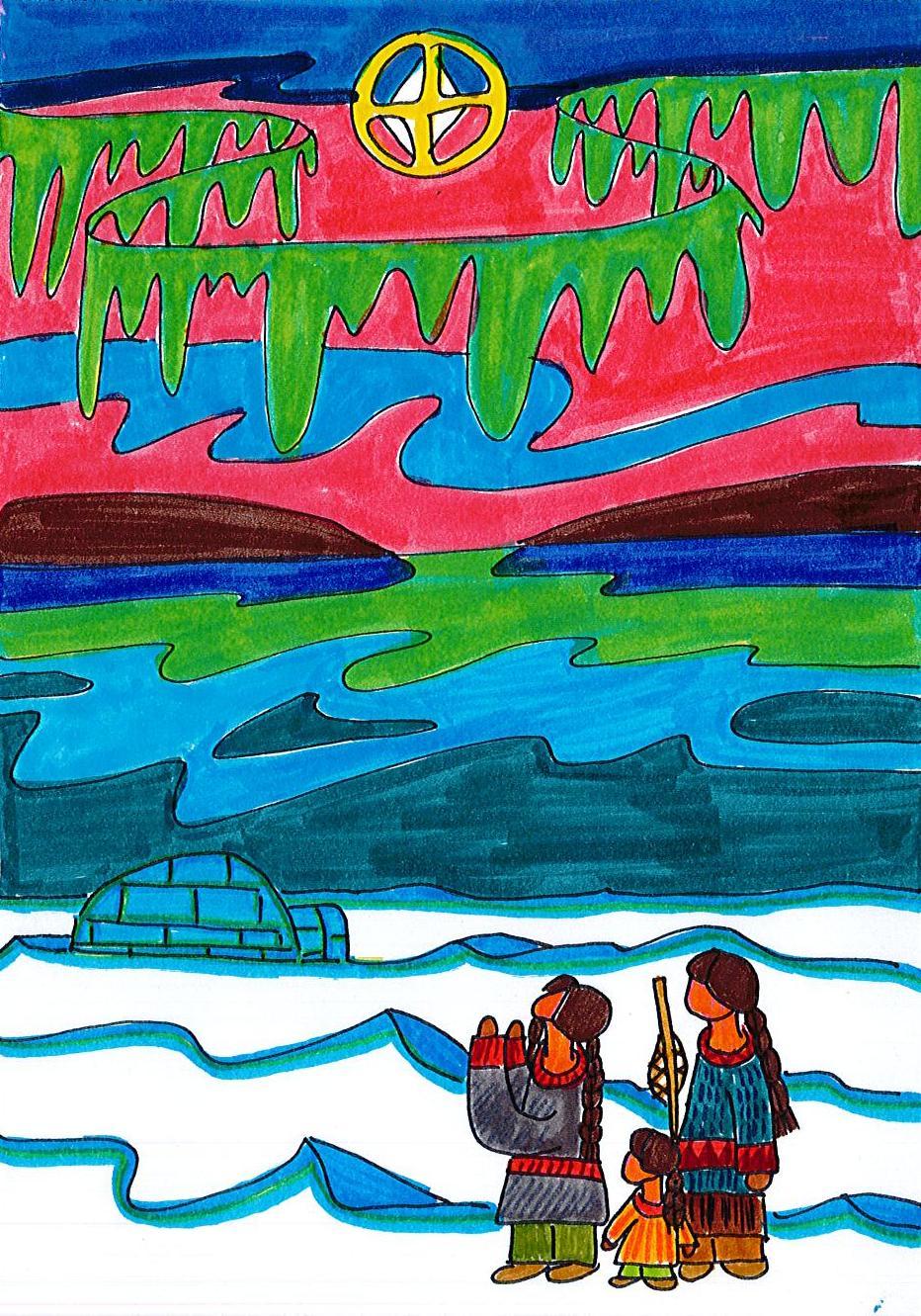 What are you going to do with all of your cards?
Keep some for souvenirs of course and send the rest to people I know and care about.
What do you want to be you grow up?
I heard about art therapy on a Ted Talk one day that was cool. Maybe I can combine my love for drawing, gaming and animation together with art therapy – who knows?
And finally, a word from Corina Manasserri, Giorgio's mom:
It was happy news and we were very proud of Giorgio. This is a beautiful tradition UNICEF has continued by allowing children to express themselves through art during this time of giving. Always remember your children are your legacy to this world. Make them proud of you by listening, respecting and honouring them every day of your life. So they can keep the love going for every generation to come!
To purchase a UNICEF Canada holiday card featuring Giorgio's work, visit your nearest Pier 1 Imports store.
To enter this year's contest, click here.
Geographic Regions: