Seeing hope and resilience one month after the Ecuador earthquake
On April 16, a 7.8-magnitude earthquake struck Ecuador, affecting 720,000 people. Life for children and families changed in an instant. Water systems were devastated, 33 health centres and 560 schools were damaged, and close to 10,000 buildings were destroyed.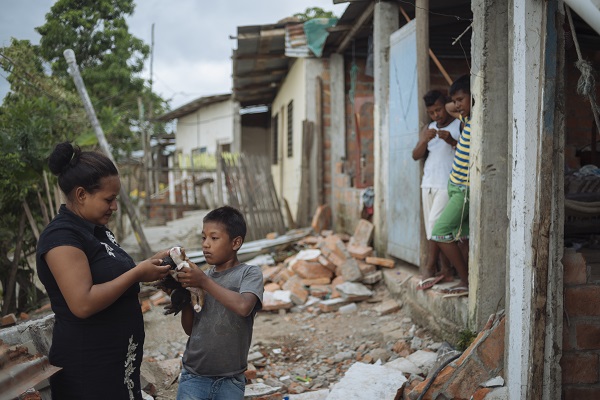 © UNICEF/UN018957/Arcos
Jahaira Altafulla and her nephew stand in the ruins of their house and check on the puppies that survived the earthquake.
UNICEF was there for survivors in those frantic moments after the earthquake delivering life-saving supplies and services to families and supporting the Government of Ecuador's official emergency response. To date, UNICEF is still co-leading the global humanitarian response for water and sanitation and education.
But one month after the earthquake, incredible challenges for children and families remain.
Up to 100 babies are born every day in areas worst hit by Ecuador earthquake. One hundred babies are being born into a life of uncertainty.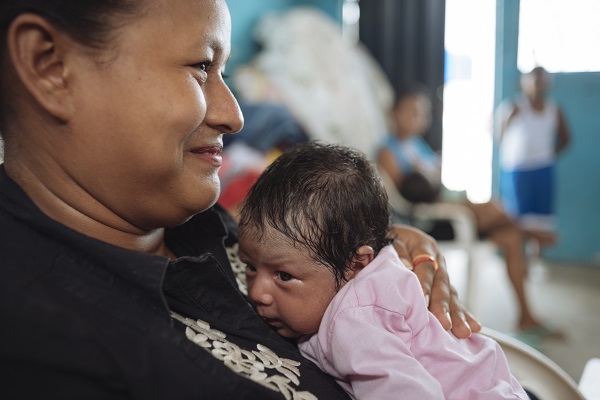 © UNICEF/UN018956/Arcos
Jahaira named her daughter "Milagro," which means miracle in Spanish, because she was born only hours before the earthquake struck.
"In a region where one in five children suffer from diarrhoea and chronic malnutrition, it is essential to provide these babies with the basic needs to survive and thrive," said Grant Leaity, UNICEF Representative in Ecuador.
One month on, thousands of people are staying in informal shelters which lack basic services and 120,000 children are in urgent need of temporary educational spaces.
Here is what UNICEF is doing to help:
Health
Providing temporary health posts close to shelters
Developing community messaging for the prevention of diseases like Zika, Dengue and Chikungunya
Providing tents to replace damaged health facilities
Nutrition
Establishing protocols for the treatment of severe acute malnutrition with the Ministry of Health
Providing micronutrients and Vitamin A for nutrition and zinc and oral rehydration salts for diarrhea
Water, Sanitation and Hygiene
Restoring access to safe water in Jama and Pedernales by working with the Government
Setting up water and sanitation services in shelters and temporary schools in partnership with the National Water Authority and local municipalities
Providing safe water and hygiene services in areas where the water grid has been damage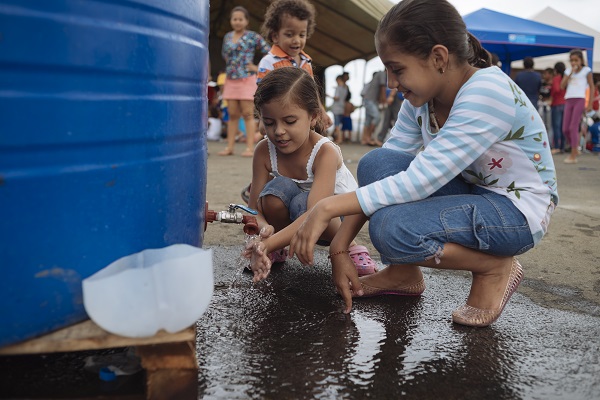 © UNICEF/UN018979/Arcos
Girls wash their hands with running water at the shelter for earthquake-affected people.
Child protection
Providing psychosocial support and sporting and cultural activities for children with the Ministry of Social Inclusion to help with their emotional recovery
Setting up baby friendly spaces to provide a safe space for babies and pregnant/lactating mothers
Education
Installing temporary learning spaces for 20,000 children with the Ministry of Education
Distributing 750 school-in-a-box kits to benefit 60,000 children
Setting up temporary learning spaces in Pedernales and Jama (the two towns that were worst hit by the earthquake) to help 5,600 children, and installing additional spaces in Pedernales, Jama, Matal, Chorerra and Muisne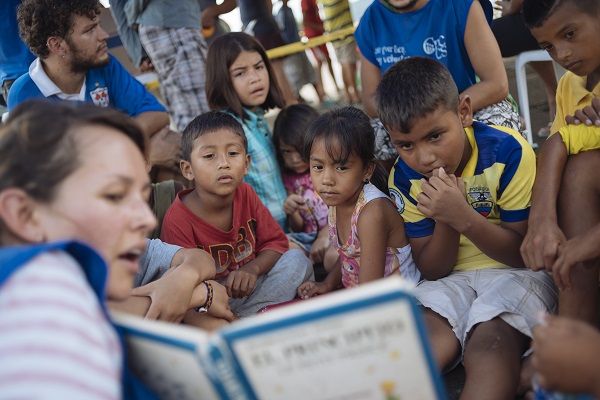 © UNICEF/UN018982/Arcos
During storytime, children in the shelter listen to a reading of "The Little Prince."
Our commitment to helping children in Ecuador
Thirteen year old Jamilett lives at a temporary shelter in the city of Pedernales, close to where her old house once stood. She lost her house in the earthquake – and almost lost her life. "If my mother didn't hold our hands, we could be dead now, she saved our lives," said Jamileth.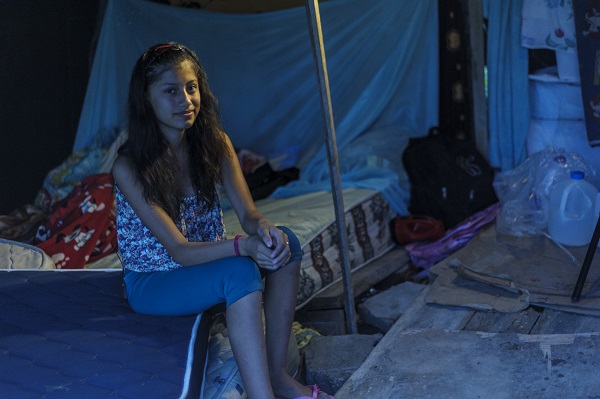 © UNICEF/UN018166/Reinoso
Jamileth and children like her are true survivors. They are courageous and resilient – and they will have our support on their long road to recovery.
Categories:
Geographic Regions: