25th Annual UNICEF Water for Life Gala Calgary
Event Representative
Holly Davidson
National Events Manager
Please contact Holly for more information: SEND EMAIL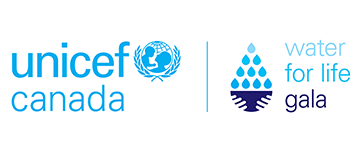 Join us for a special event in Calgary
The Annual UNICEF Water for Life Gala is one of Calgary's premier charity events with a delicious four course dinner, sensational auction items and spectacular entertainment.
Speaker: Ishmael Beah
Ishmael Beah, born in Sierra Leone, West Africa, is the New York Times bestselling author of A Long Way Gone, Memoirs of a Boy Soldier. His second book, Radiance of Tomorrow released in January 2014, is set after the civil war in Sierra Leone and is a powerful novel about preserving what means the most to us, even in uncertain times.
He was appointed UNICEF's first Advocate for Children Affected by War on 20 November 2007. He is a member of the Human Rights Watch Children's Advisory Committee, and advisory board member of the Center for the Study of Youth and Political Violence at the University of Tennessee, Knoxville, former visiting scholar at the Center for Conflict Resolution at Columbia University, visiting Senior Research Fellow at the Center for the study of Genocide, Conflict Resolution and Human Rights, Rutgers University, co-founder of the Network for Young People Affected by War, and President of the Ishmael Beah Foundation.
Beah has spoken before the United Nations, the Council on Foreign Relations and numerous panels on the effect of war on children and lectures at high schools and universities. Beah also speaks to youth who have experienced violence in their daily lives, including crime and gang conflict, and provides a sense of hope and resilience. His third book, The Lively Skeletons of Every Season, A Novel will be published in Fall 2018.
He resides in Abuja, Nigeria with his wife and children.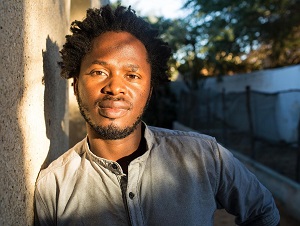 Fundraising Theme: Water
Water is an essential right and a vital need and although significant improvements have been made, globally more than 1.8 billion people still lack access to a safe drinking water source. With the generous support of many donors, UNICEF leads innovative initiatives to bring life-saving water to all children.
Event Time and Date
Saturday, October 14, 2017
Location
Hyatt Regency Calgary
700 Centre Street SE
Calgary, AB T2G 5P6
Chair and Patrons
Click to see the list of people »
Honorary Chair
Sue Riddell Rose – President & CEO, Perpetual Energy Inc.
Patrons Council
Alister Cowan – Executive VP & CFO, Suncor Energy
Rollie Cyr – Vice President Sales, Calgary Flames
Kent Ferguson – Co-Head, Canadian Energy, RBC Capital Markets
Leslie L. Fryers, Q.C. – Executive Vice President, Law, Castleavery Merchants Inc.
Anthony Giuffre - CEO & Partner, Avenue Living
Brett Herman – President & CEO, TORC Oil & Gas Ltd.
Amy Johnson – General Manager, Hyatt Regency Calgary
Curtis Lester – Partner, KPMG
Mary Moran - President & CEO, Calgary Economic Development
John Nasser – President, Victory Majors Investments Corporation
Leigh Peters – CEO, L. J. Peters Warehouses Ltd.
Randy Pettipas – President & CEO, Global Public Affairs
Vik Saini – President, Take Flight Group
Geeta Sankappanavar - Co-Founder & President, Grafton Asset Management
Perry Spitznagel, Q.C. – Managing Partner & Vice-Chair, Bennett Jones LLP
Reynold Tetzlaff – National Energy Leader, PricewaterhouseCoopers LLP
Peter Wallis – President & CEO, Van Horne Institute
Penny Whitlock – Community Leader
2017 Calgary Gala Art Gallery
Goal
To raise $1,000,000 in support of clean, safe water.
How
Tables are available as follows:
Champion $50,000
Innovator $30,000
Protector $20,000
Advocate $10,000
Collaborator $5,000
Or... Make an Online Donation
You can support the Calgary Life Gala by donating online.
Or... Buy a Water Pump for a Community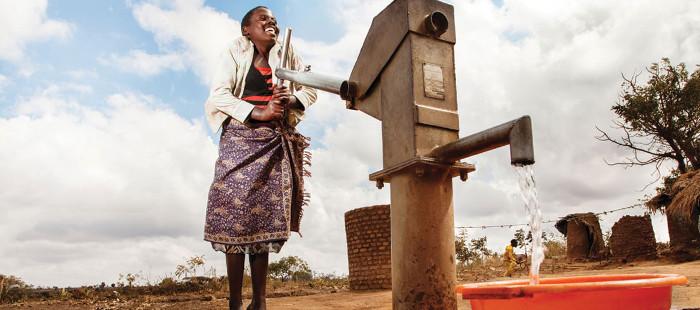 $530
This gift provides one water pump to a community to improve the lives of families and children in need of a clean water source. Access to an abundant local water source means girls who typically can't attend school because they must collect water for their family will have a chance at an education and a brighter future. The water pump is a gift that will continue to give for many years, supplying clean water for drinking, bathing and household.
Water for Life Gala Sponsors

Joe & Mary Giuffre
Deloitte
Matco Investments Ltd.
Pembina Pipeline Corporation
Glen & Erin Rumpel
Shaw Communications Inc.
Brinkhaus Jewellers
Hyatt Regency Calgary
Willow Park Wines & Spirits