Influencing Change

One Youth | UNICEF Canada
To make Canada the best place to grow up by 2030, we need to engage Canadians, including decision-makers, to act on the greatest challenges facing our children and young people.
Most Canadians think our country is a great place to grow up, but Canada's children deserve better than 17 out of 29.
That's why One Youth is disrupting the status quo and showing that dreams are not only possible for Canada and for its children, but must become a national priority.
To raise awareness and understanding of our children's well-being, we need to talk about it, and we need to start where it counts. We're using our data and design solutions to engage the public and influence decision-makers to improve child and youth well-being in Canada. By working with a variety of partners from across the country, including children and young people, we're sparking a national dialogue and building a pan-Canadian movement for children and young people.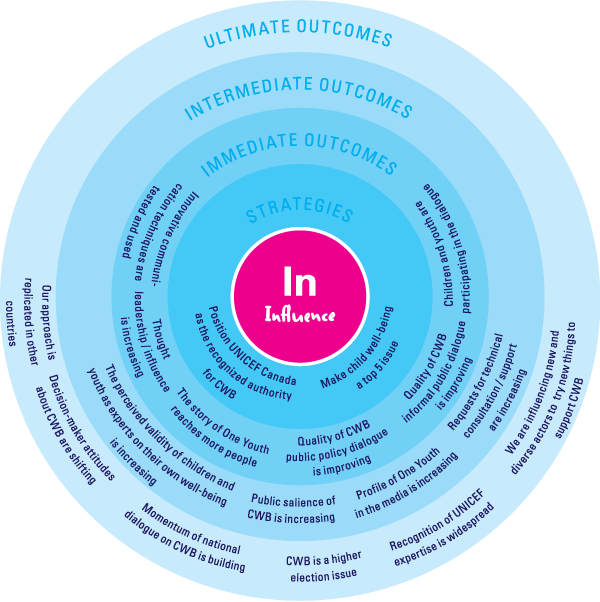 Sign up!
Stay up-to-date on how we're monitoring and measuring child and youth well-being in Canada in order to get to #1!

Influencing Change