Measuring Well-being

Measuring Well-being
To make Canada the best place to grow up by 2030, we need to better understand child and youth well-being in Canada and track our progress.
That's why we're developing a Canadian Index of Child and Youth Well-being and other tools to give us powerful and unique insights about how Canada's children and young people are doing. We're looking at their values, experiences and dreams to better understand the progress and challenges, and to help drive more child-friendly policies and investments.
What's important to Canada's children and youth? How do they define well-being? These are questions that can't be answered if we are only thinking about Canada's economy, household income, educational achievement and health.
One Youth is challenging Canada to rethink how we measure our success. We're creating a new standard of measuring our progress as a nation so that one day we'll become the model for other countries looking to improve the well-being of their own children and youth.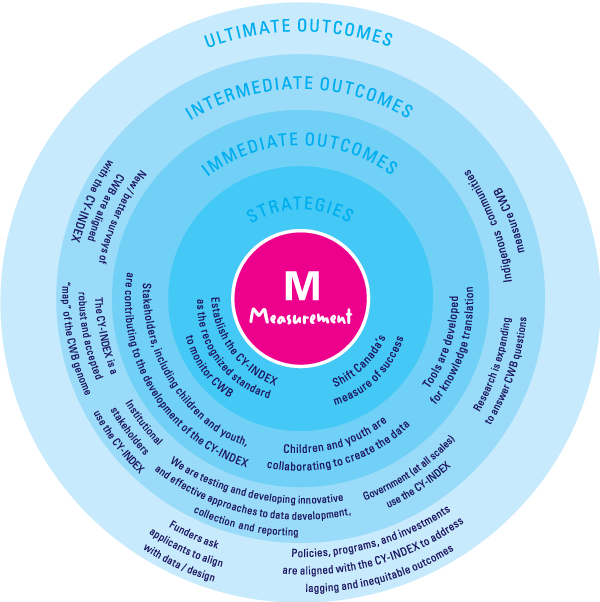 Sign up!
Stay up-to-date on how we're monitoring and measuring child and youth well-being in Canada in order to get to #1!