Find all the resources you need to get involved with UNICEF Canada.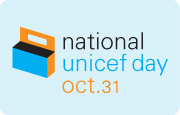 Remember the orange box? It helped make October 31 National UNICEF Day. The tradition of Canadians supporting UNICEF throughout the month of October continues today – at school, at work and in the community.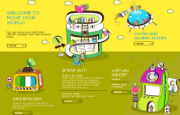 You can move your world with UNICEF Canada. These website pages are especially for kids like you who want to learn about children around the world, play games, read stories and have fun! By yourself or with friends and classmates, discover life in your global backyard and get involved to make a difference.