Global Classroom - News
Visit this page for details of upcoming opportunities for teachers and students to get involved, links to newly released resources and notable dates of significance for globally-minded teachers and students.
UNICEF Canada's Rights Respecting Schools initiative uses the Convention on the Rights of the Child as a basis for building an inclusive and respectful school culture. Explore this exciting new initiative for schools interested in adopting a rights respecting approach to education.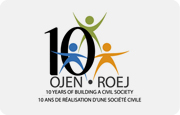 UNICEF Canada and OJEN have partnered to create an interactive classroom resource designed to enhance high school students' understanding of children's rights. This resource includes experiential activities that introduce students to the United Nations Convention on the Rights of the Child (the Convention), and domestic legal cases related to children's rights.