Iraq War: Humanitarian Crisis Across the Country
Displaced Iraqi Children and Families Seeking Safety
Some 10 million people have been affected by the hostilities which erupted in January 2014. As of December 2015, there were over 3.2 million internally displaced individuals (539,246 families) across Iraq. As of January 2016, as many as 11 million Iraqis require humanitarian assistance. The massive numbers of displaced families have placed an enormous strain on the communities where they seek safety as they vie for already limited resources and further strain weak social systems.
Donate to Help UNICEF Continue Its Humanitarian Relief Efforts in Iraq
Iraq is also hosting nearly 250,000 Syrian refugees. UNICEF has been working in Iraq since 1963 providing life-saving services to build the capacity of displaced people and refugees with the overall goal of ensuring children's rights are upheld and preventing a generation of Iraqi and Syrian children from being lost to conflict.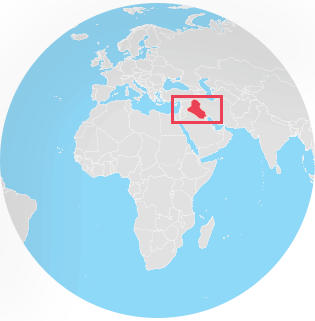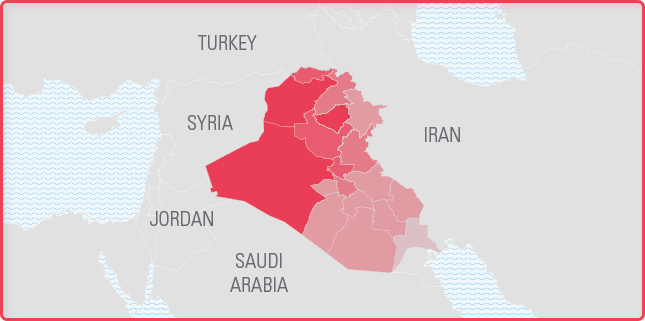 ---
SEVERITY
---
| | |
| --- | --- |
| | Severe |
| | |
| | Moderately Severe |
| | |
| | Low Severity |
---
OVERVIEW
OF THE SITUATION
---
480,000 people have been forced from their homes and are in urgent need of life-saving assistance
8.6 million affected people
3.1 million internally displaced (estimated)
3.7 million children under 18 affected
---
UNICEF
RESPONSES
---
67,642 children are receiving psychosocial support
225,655 internally displaced children have access to education opportunities
1.4 million displaced individuals receiving essential relief items
2.4 million people have access to sufficient quantity of safe water for drinking, cooking and personal hygiene
5.4 million children vaccinated for polio
211,700 vulnerable children have been reached with interventions to protect them from the risks of winter
Page Last Updated: February 11, 2016