Real time information from hard-to-reach places provides vital services to save lives.

One of the biggest problems in the world today is that there is an unequal distribution of information.
Stockbrokers get information in real-time, which is why they are able to make quick market decisions and increase their financial investments. Corporations are able to systematically monitor and track their products, which ultimately helps them optimize their supply chains.
However, in 2014, there are still big pockets of people who lack access to real-time information about things that are important to their lives. We don't know how many children are born in Sub-Saharan Africa. A third of children don't even have a birth certificate. Without proof of legal identity, they are not able to go to school, get medical treatment, or be protected from violence.
What if we had a way to gather real-time data about people, so that governments can better meet their needs? Things like who is being born where, what schools are understaffed, and what health centers are running out of critical supplies.
The interesting thing is that UNICEF has been building these systems for the last seven years:
In Nigeria, we built the largest mobile health system in the world where every birth is reported in real-time through a simple text message – that doesn't even happen in the US.
In Uganda, we monitor the whereabouts of medical supplies and have reported on over 4 million dollars worth of stolen supplies, which were returned after the clinics reported them stolen.
When you democratize access to information flows, anyone from anywhere in the world can start to tell you what they are going through and what they need.
However, it is difficult and time-consuming to set up these systems. You need technology, specialized skills, and access to proper infrastructure.
In response, UNICEF has packaged all of these types of activities on one open platform that can be downloaded by governments and the international development community. It's called RapidPro and it's an app store for international development.
RapidPro has been developed in collaboration with Nyaruka, a Rwandan software firm responsible for TextIt – an intuitive, visual interface for building mobile-based applications.
Any government or partner can download these basic apps, customize them for their own country, and just like with iTunes, there is a quality control system.
We are launching with two applications, U-report and EduTrac:
U-report gathers information about young people, from young people, on issues that matter most to them.
EduTrac helps governments collect information about schools and monitor the status and progress of education outcomes in the country.
Over the next few months, we are going to be launching more apps on this platform.
However, RapidPro is not just a UNICEF product, but a product that is going to build open source solutions in partnership with others. It is a product that allows us to make a balance of real-time information for everyone everywhere in the world.
Who we are and what we do
UNICEF innovation is an interdisciplinary team of individuals around the world tasked with identifying, prototyping and scaling technologies and practices that strengthen UNICEF's works. We build and scale innovations that improve children's lives around the world.
UNICEF innovation works across three main areas:
Providing support to hundreds of global UNICEF innovation projects that may need partners, technologies or connections.
Development of and experimentation with new operational models, such as the UNICEF Fellows program
Looking at the 3-5 year future horizon for UNICEF –things that are coming but not ready yet. 3D printing, the future of transportation and identity, digital curacy and other future possibilities.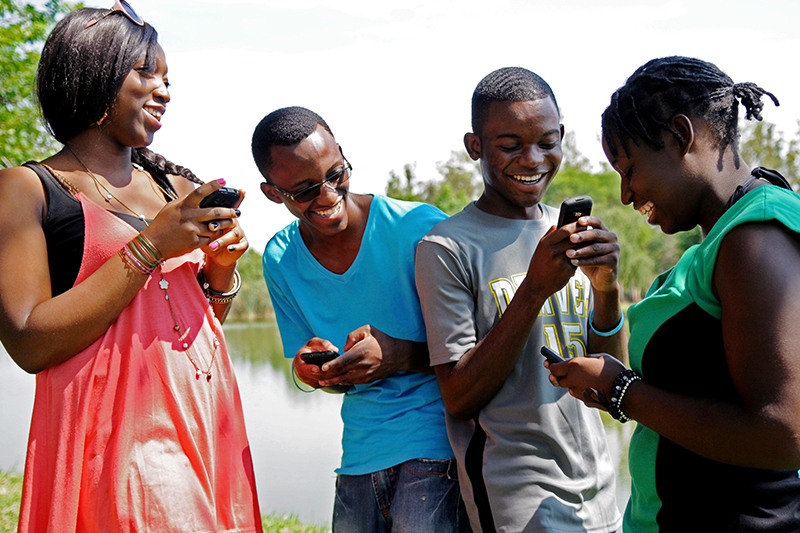 See your latest news on Innovation