Renew hope for children in 2019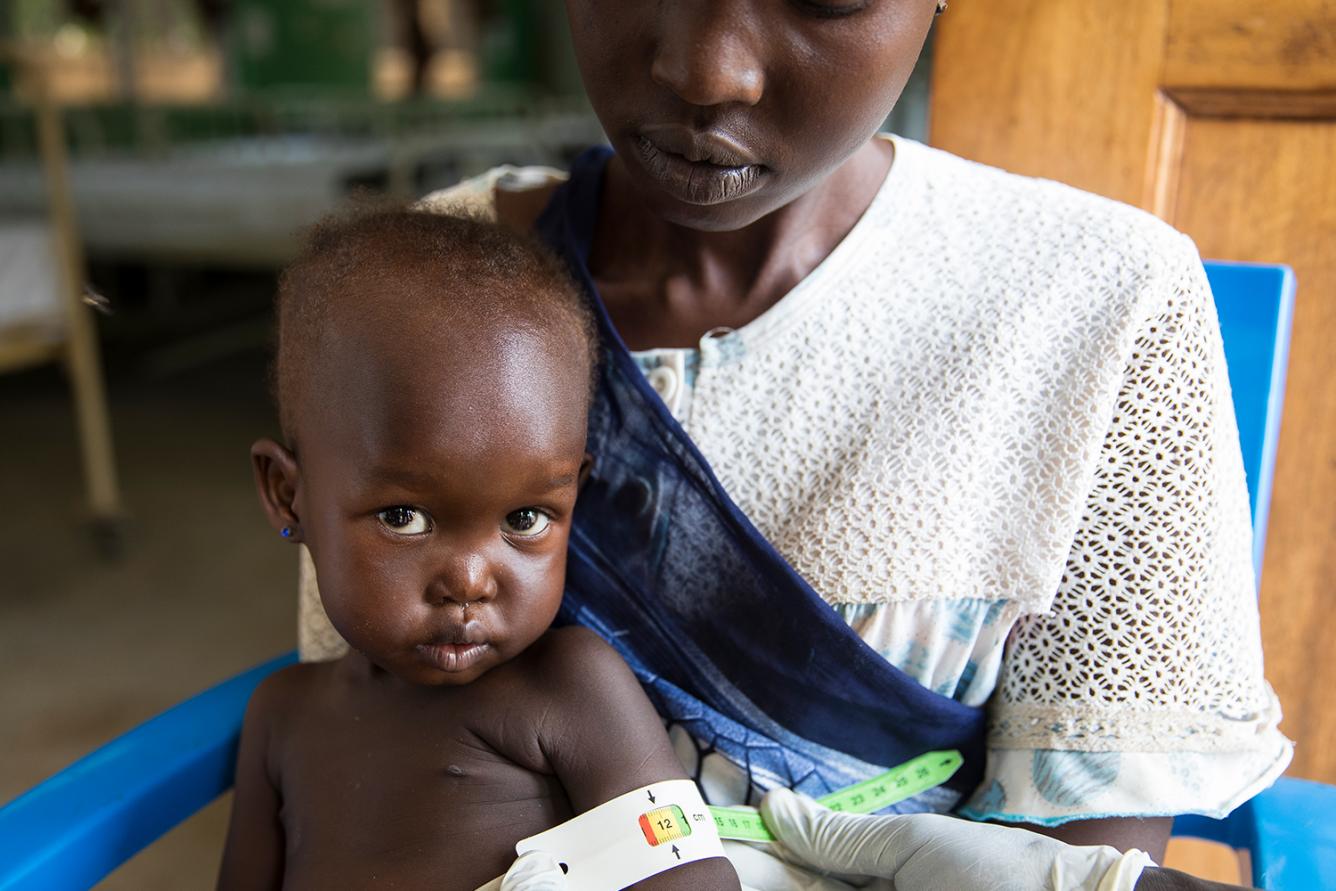 2018 was a hard year for children. Children, for example, like Afra (pictured above), whose short life has already been a constant struggle for survival. Afra was born into civil war, conflict and famine in South Sudan. In a country rivaled with instability, there was never enough food to go around and at only two years old, Afra became malnourished. As her tiny body became weak, she then contracted malaria.
Last year, crisis situations erupted around the world and disasters continued to rob millions of children of their childhood. But committed UNICEF donors ensured we were able to be there, for every child.
In South Sudan, more than 176,000 children under the age of five were treated for Severe Acute Malnutrition.
In Yemen, we reached over 538,800 children received psychosocial support through child-friendly spaces.
In Bangladesh, over 145,000 Rohingya children were enrolled in basic education.
And in Syria and surrounding countries, 655,000 Syrian refugee children were reached with routine vaccinations.
Among the millions of child that UNICEF reached in 2018, Afra was one of them. When she became ill, her mother Theresa brought her to a UNICEF-supported hospital where she was immediately given therapeutic food and treated for malaria. After only one day of care, she was already showing remarkable signs of improvement and on the road to recovery. But all children are not so lucky.
As we begin a new year, children continue to face life-threatening challenges that no child should have to endure. Now more than ever, these children need your help.
Will you renew your support to bring even more life-saving care to children in 2019?
How can renewing your support today help children around the world?
Your gift today can provide:
Therapeutic food to boost a malnourished child's chance of survival
Water purification tablets to give families access to clean drinking water
Vaccines to protect children from preventable diseases
Emergency shelter for a family who has lost their home in a disaster
With you by our side, we can reach more children this year in urgent need of life-saving care. Please give generously today.