---
WHERE DOES MY DONATION GO?
---
UNICEF is working in over 190 countries. Monthly donations allow us to have a continuous stock of humanitarian supplies and be on the ground working before and after emergencies.
Your SURVIVAL365 donation is an impactful way to give monthly.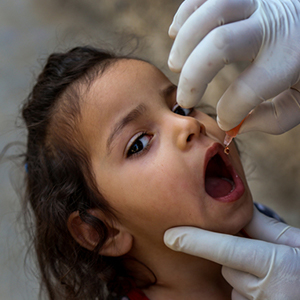 THIS MONTH $15
CAN PROVIDE 60 DOSES OF POLIO VACCINE. THIS MONTH $15
CAN PROVIDE 20 CHILDREN WITH POLIO VACCINE
Your donation this month purchases polio vaccine. $15 provides 20 children with 3 doses of the vaccine to prevent this deadly virus.