Be a Force for Change and create a Brighter Future for Children
By Genevive Savundranayagam
We are facing many challenges around the world today – from urbanization, climate change, lack of employment opportunities and broken education systems to increased disparities and digital divides. All of which impact the state of the world's children.
As more and more issues arise at a rapid pace, UNICEF is working harder to find innovative solutions to create a brighter future for children around the world.
But we can't do it alone.
We are working with partners to transform children's lives.
Star Wars: Force for Change – a new initiative launched by Disney, Lucasfilm, and Bad Robot gives fans a chance to appear in Star Wars Episode VII while supporting UNICEF's innovative programs for children. Disney, UNICEF's longstanding partner is committing $1 million to support this campaign.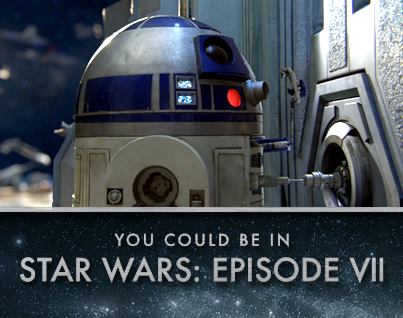 Through UNICEF's global network of Innovation Labs, we are helping to create sustainable solutions to major issues facing children. We pilot hundreds of innovative projects which tackle serious problems and come up with inventive and usable solutions in the areas of nutrition, water and sanitation, health, education and emergencies.
Through the Star Wars: Force for Change campaign you too can help fund innovative, life-changing projects in communities around the globe.
Show your support and enter before July 18 at omaze.com/starwars. It only costs $10 to enter. The lucky winner will be announced July 31 - just in time to pack and get ready for the filming in London, UK between August-September, 2014.
Thank you for your support!
To learn more about UNICEF's innovation projects visit www.unicef.org/innovation.
Geographic Regions: