Learning through play for young children in Rwanda: real gifts with real impact
The gift of learning is a dream for many children. UNICEF is working hard to reach children in need with real gifts that provide real impact: education is one of these precious gifts.
Today is the first day for Vérène Yankurwe at the Nyamiaga pre-primary school. She is in charge of Class Three for the children of age six. "As today is our first day, I explained to my students about basic habits like handwashing with soap after using the toilet," she said. "Now we are going to play and sing together."
Vérène is one of more than 900 pre-primary teachers who have received training on play-based learning as part of a program to upgrade and strengthen the skills of pre-primary school teachers throughout the country, particularly on early childhood education.
Do you want to give an educational gift with impact?
Visit survivalgifts.ca and train a teacher like Vérène »
Real gifts with real impact. What does this mean exactly?
Survival Gifts are actual life-saving and life-changing supplies that are distributed around the world to children who are most in need. Each gift we have in our Survival Gift store is carefully chosen based on practical needs in the field; where UNICEF workers and communities are using them to save, improve and protect the lives of the world's most vulnerable children.
Real gifts with real impact means that these are tangible products, essential to the well-being of children in communities around the world. We have calculated the impact of each gift to illustrate the significance of these items to children everywhere. For example, a gift of measles vaccines reaches 27 children.
But the impact of Survival Gifts goes even beyond the product itself. The distribution of these gifts fosters education opportunities in communities such as good hygiene practice, vaccinations and basic child care; as well as providing hope and a future for children through education opportunities.
UNICEF's work in early childhood education in Rwanda
Since 2014, the Ministry of Education, Rwandan Education Board (REB), UNICEF and International Education Exchange (IEE) have organized more than 40 workshops for pre-primary teachers throughout the country. These teachers are responsible for the early childhood education of approximately 30,000 children between the ages of four to six.
These photos show how young students and teachers at Nyamiaga pre-primary school are taking a play-based aproach to learning: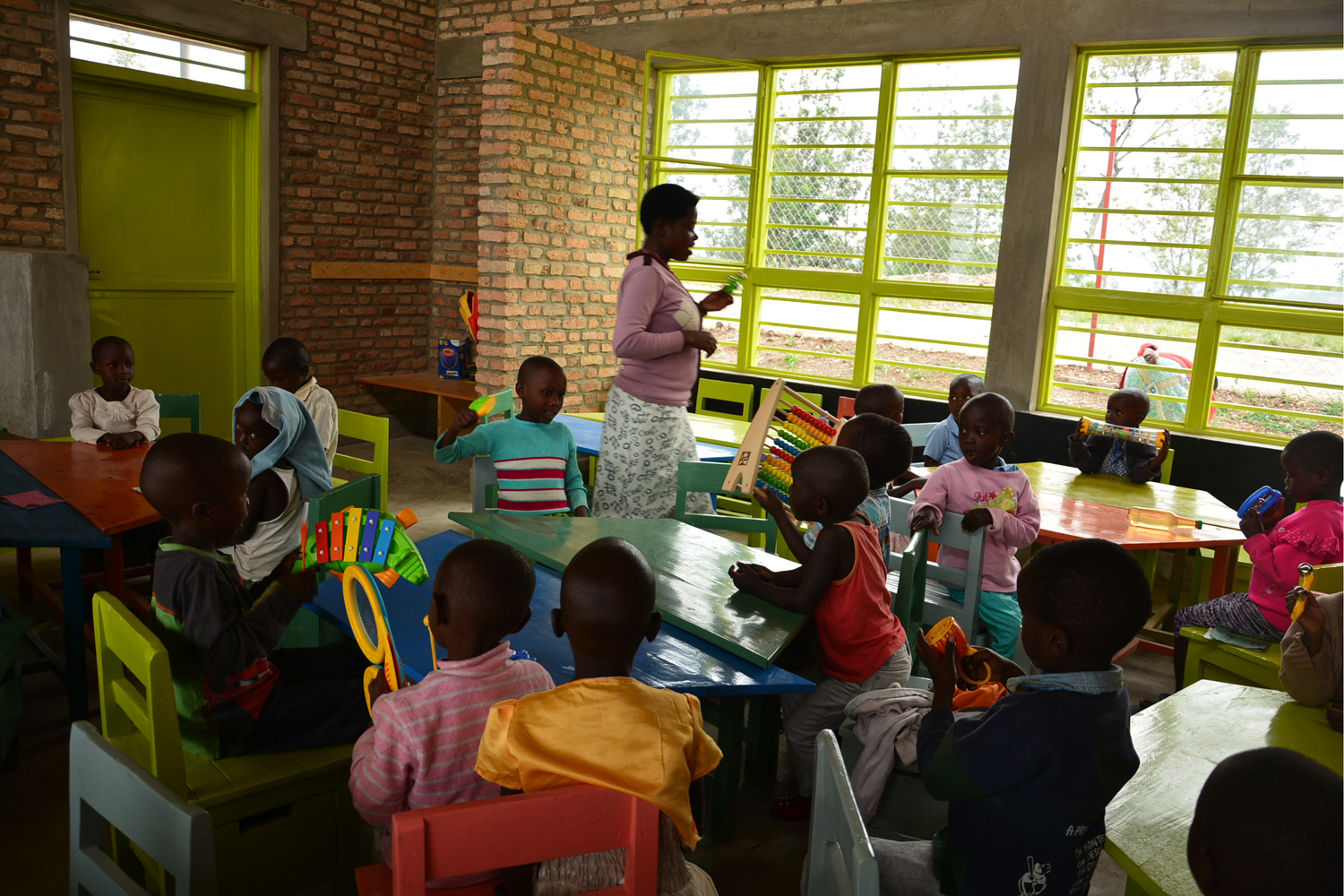 Vérène teaches Class Three about the importance of personal hygiene.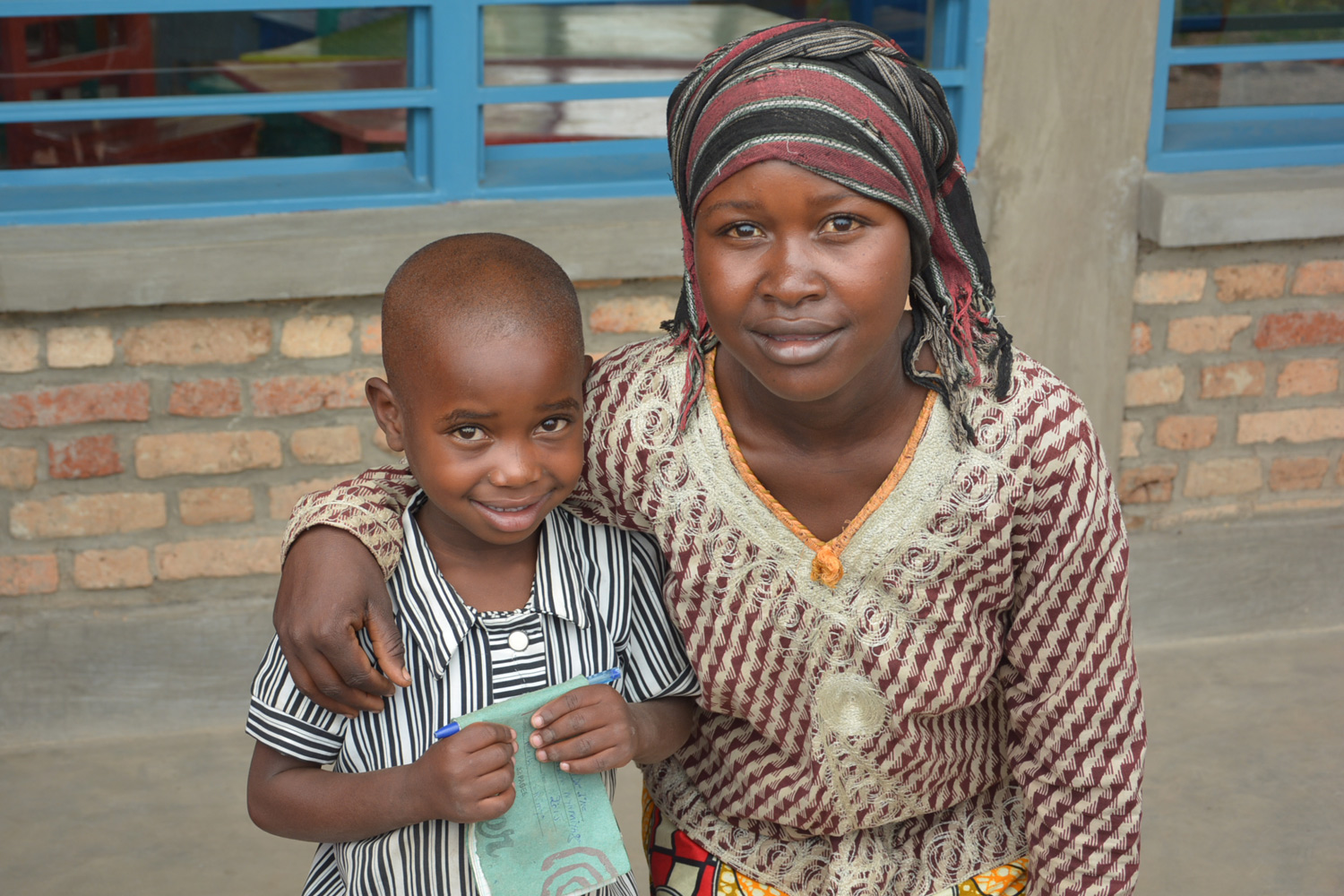 Jehovanice, age six, is in Class Three. Her mother, Francoise, brought her to school today for the first time and told Vérène, "I like the school because I know my child can learn many things in a fun way. They sing, they draw and they play. The school has good facilities too."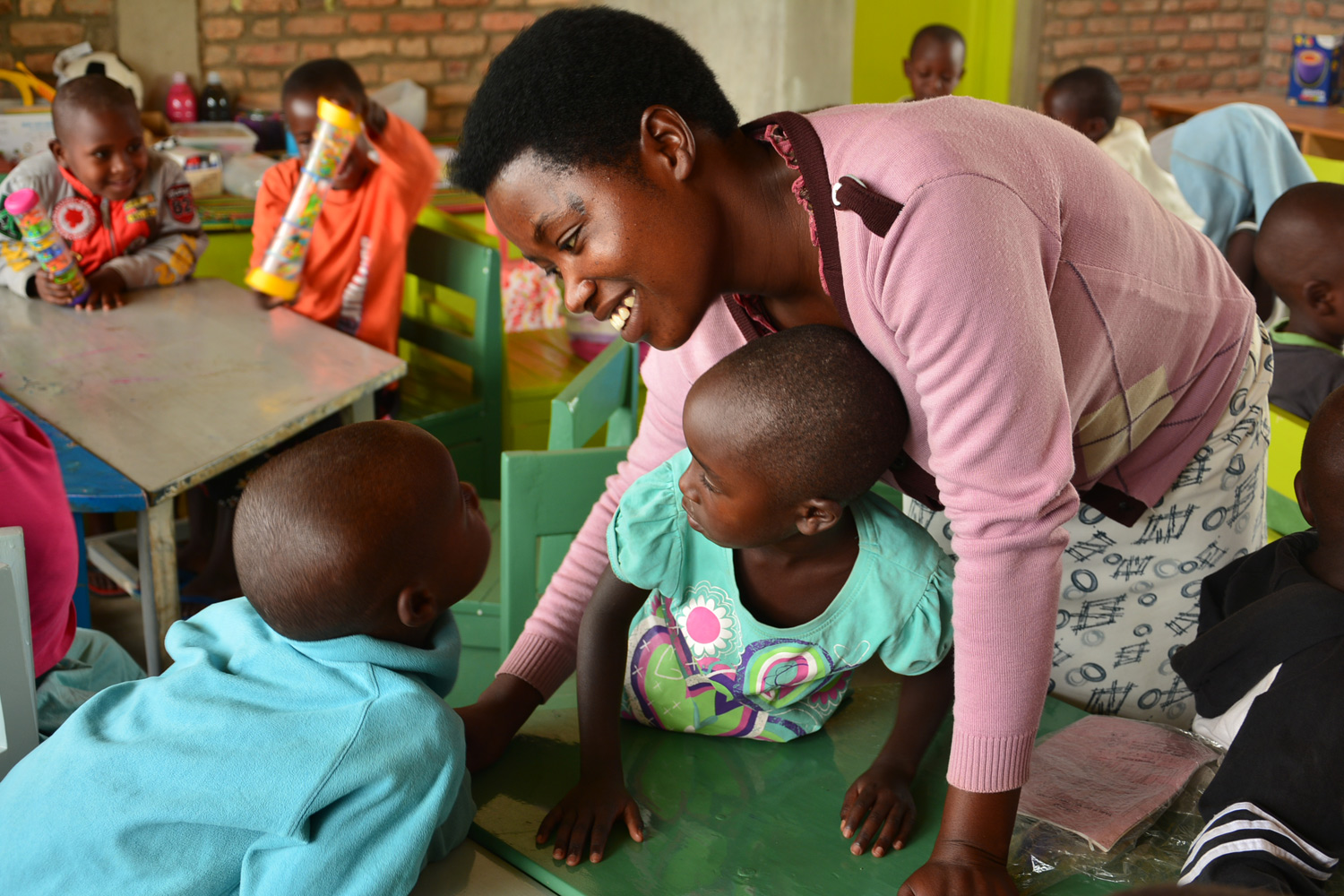 Laurence, the pre-primary teacher of Class Two, answers a student's question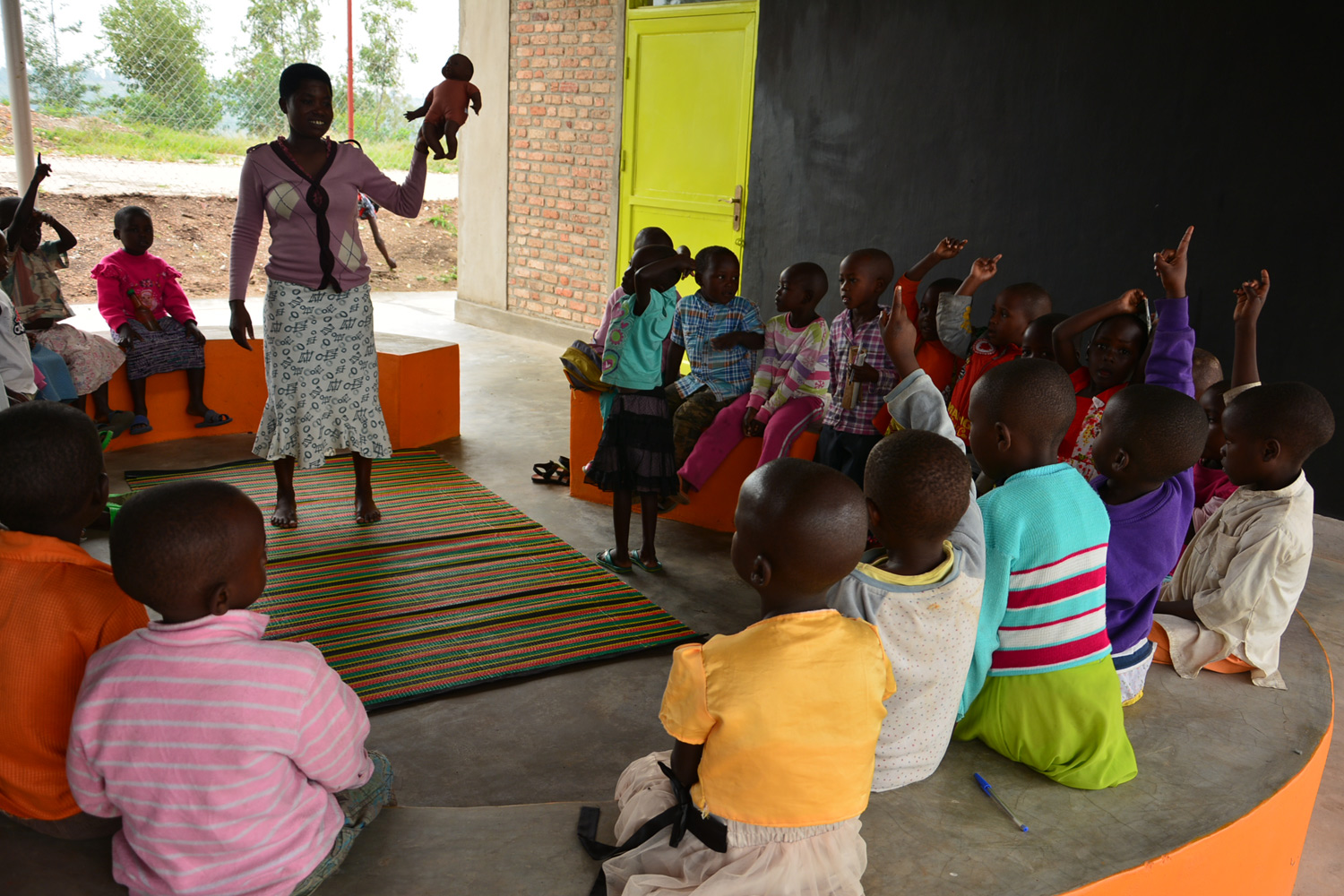 Laurence invites her class to the covered play space. She is teaching children counting and naming body parts with the help of a baby doll. "Where are the ears, and how many of them do we have?" asks Laurence. Then all the students raise hands to get a chance to answer before five-year-old Florence stands up to answer.
Visit survivalgifts.ca to buy a real gift with real impact: Learn & Play (reaches 90 children) »
Play builds motivation and engages children in learning. It allows children to be active participants in their education. Learning through play is important in creating high-quality learning environments that prepare children to succeed in school, lead productive lives and contribute to the peace and prosperity of their families and communities. UNICEF supported the development of the play-based pre-primary curriculum, which was launched in April 2015 "Pre-primary education is a priority for Rwanda, said Graham Lang, Interim Chief of Education, UNICEF Rwanda. "The results of the teacher trainings in play-based learning is bearing fruit and we are encouraged to continue supporting these initiatives."
Visit survivalgifts.ca to learn more about UNICEF's Real Gifts with Real Impact program »
Categories:
Geographic Regions: