Meet Nutrition Leader Dr. Ismael Ngnie-Teta
DR. ISMAEL NGNIE-TETA
Dr. Teta, a Canadian doctor and adjunct professor at the University of Ottawa, is working with UNICEF in Chad, one of most affected countries in the Sahel food and nutrition crisis, to find long term solutions to end malnutrition. He does so by managing a program that aims to prevent and treat malnutrition but also to help the Government of Chad to build a country-wide nutrition program and help them develop training programs for their health professionals.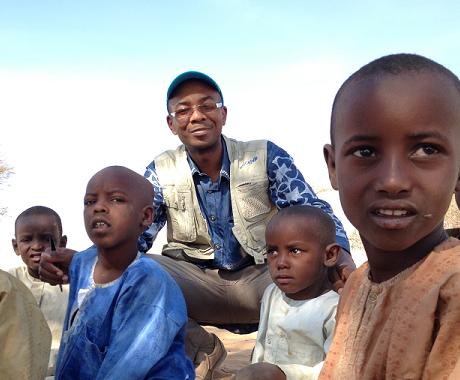 Why is his work important?
"Every day, my work contributes to reduce the burden of this nutrition crisis and gives a better chance to Chadian's children to get a better start in life."
In Chad, 150,000 children under five suffer each year for severe malnutrition and are 9 times more at risk of death. Half of the children in Chad (about 600,000) are stunted, which impairs their cognitive development and compromises their chance to have a decent job later in life.
What impact is his work, in part thanks to funding from the Canadian International Development Agency (CIDA), having on children's lives?
"Vitamin A supplementation, a fully Canadian-funded intervention, reduces child mortality by about 23%. Thanks to a 3 year CIDA-grant for Chad, I am contributing to scale-up the Vitamin A campaigns in Chad coupled with other child survival interventions. This is contributing to reducing child mortality."
Canadians like Dr. Theta are working every day to save and transform lives. For more stories, visit nutritionforgrowth.tumblr.com.
Categories:
Geographic Regions: