Olympic Games
The Olympics are a global phenomenon - a small window every two years where the world feels smaller, somehow more connected. Many kids' eyes will be glued to the TV for the next two weeks, watching to see if their Canadian heroes will bring home the gold.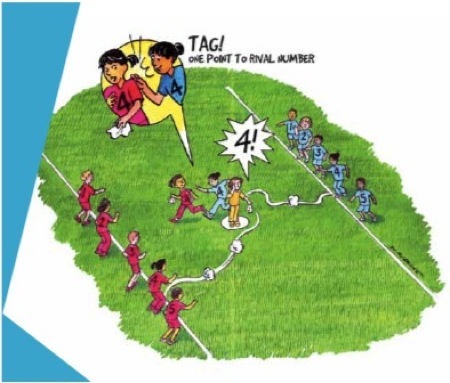 The Handkerchief Game: a traditional Egyptian game played widely across the country. Learn more...
To celebrate the games, International Inspiration (a partnership including UNICEF and the British Council for Sport) has compiled a wonderful collection of kids' games from around the world. It's a way for you to get your kids active and honour the games' spirit of international camaraderie at the same time.
So whether it's Three Tins from South Africa, or Moral from Trinidad and Tobago, or Sur Papaq from Azerbaijan, there's something in here for you and the children in your life.