Stand with Malala on Malala Day
While some movements take years to shape, others can crystallize with significant events to leave an indelible mark on society.
The shooting of Malala Yousafzai was such an event. We were united in outrage when this passionate advocate for education and girls' rights was almost killed in Pakistan a year ago. At the time, she was only 14 years old.
Thankfully, Malala recovered and showed her assailants that she could not be silenced.
Malala's courage and determination ignited a movement across every corner of the globe. Her fight to educate every girl and boy became our fight. And today, we are taking that fight to United Nations Headquarters in New York.
To mark Malala Day (and her 16th birthday), Malala will lead the first "youth takeover" at the UN. She will ask the tough questions, like why 57 million children are not in school and why girls are disproportionately disadvantaged. But most importantly, she will demand that world leaders put an end our global education emergency.
Joining Malala at the UN will be 500 youth leaders (including UNICEF delegates) rallying together to protect the rights of children.
We can't stand next to Malala today, but we can stand with her.
Sign Malala's petition to UN Secretary-General Ban Ki-moon to give every boy and girl access to education by 2015.
Provide education for vulnerable girls to transform lives.
Use your voice on Twitter and Facebook to raise awareness for #malaladay.
Malala Day will be an event that will define not only our movement, but our collective future.
Where do you stand?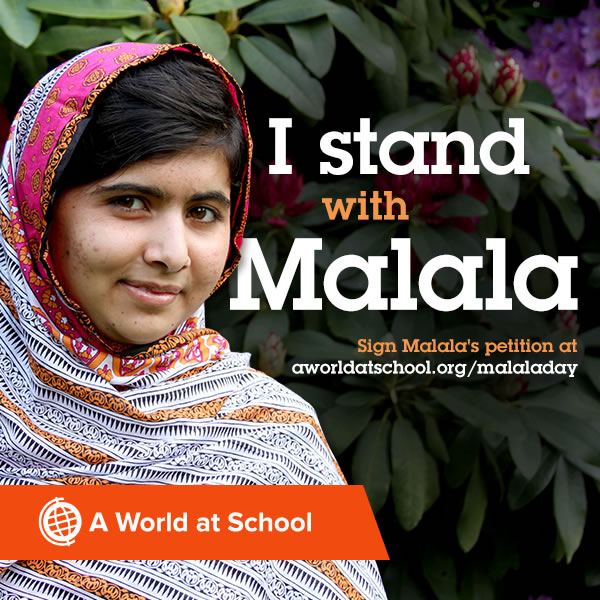 Categories: