The Compass
Pernille Ironside is a Child Protection Specialist with UNICEF in emergencies. She has travelled by foot, boat, helicopter, propeller plane and armoured tank to some of the most challenging and insecure areas in the world – to secure the release of tens of thousands of child soldiers from armed groups.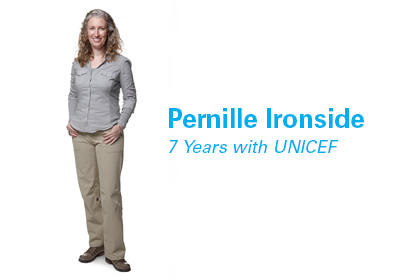 We were surrounded by several thousand armed soldiers – hours from anything. I knew my compass might be the only thing to get me back to safety if things went wrong.
We were there to release children who were forced to be soldiers. I'll never forget the young boy who told me about how he was made to kill. His eyes told me how much he'd already endured. And despite his hardened façade, he was still a child – a child who deserved a better future.
That day we helped to release him – and we gave him the chance to be a child again.
This is my compass. I'm proud to carry it anywhere for UNICEF. Because no child is too far.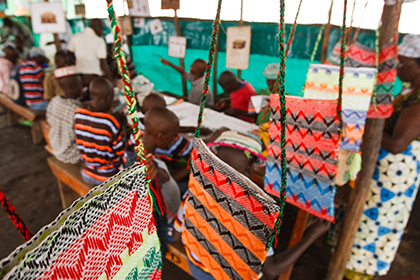 Pernille and her compass helped to secure the release of thousands of child soldiers throughout eastern DRC. Thanks to UNICEF's programs, these young girls and boys are now on the road to recovery and reintegration. © UNICEF/NYHQ2011-0092/Asselin
You can save a life this very moment. Join us today.
Categories:
Geographic Regions: