World Humanitarian Day
By Anthony Lake
UNICEF Executive Director
Today, on World Humanitarian Day, we pause to honour the enormous courage and dedication of those who serve humanity in some of the most dangerous and difficult environments in the world.
Civilian humanitarian workers, who bring aid and hope to the many millions of victims of war and natural disaster around the world, are heroes. Often invisible to the rest of the world, in the aftermath of floods, earthquakes and famines, or in the midst of conflicts, these heroes meet the needs of some of the most vulnerable families on the face of the earth.
Too often the world takes their service for granted. World Humanitarian Day reminds us that no-one should ever fail to honour their heroism.
At UNICEF, we can all be proud to be part of an organization that, whenever possible, stays and delivers.
Today and every day we honour our colleagues – as a special plaque at UNICEF House in New York states – "who serve in some of the most dangerous places in the world."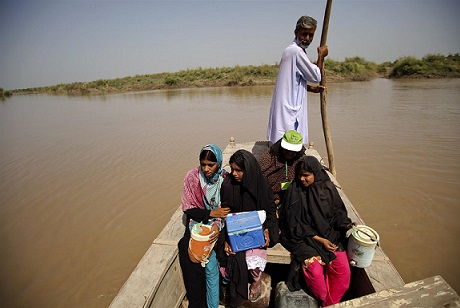 Categories: