IKEA Canada Kicks Off Soft Toy Campaign to Spread the Power of Education
2013-10-28
Annual campaign directs IKEA Foundation resources to education programmes run by UNICEF and Save the Children around the world
TORONTO, October 28, 2013 – Today, IKEA Canada announced the start of the annual Soft Toys for Education campaign which will run until January 4, 2014. For each soft toy and children's book sold during the campaign period, the IKEA Foundation will donate one Euro ($1.43 CAD) to UNICEF and Save the Children to support quality education programmes for children living in poverty in developing countries.
Since the campaign started in 2003, donations worldwide have totalled €57 million, or over CAD$80 million, helping more than 10 million children in 46 countries to enjoy their right to a quality education.
"IKEA Canada believes that all children have the right to experience the power of education," said Kerri Molinaro, President of IKEA Canada. "Our annual Soft Toys for Education campaign inspires and engages our customers and co-workers to support education programs that truly improve lives around the world."
This year IKEA has launched a brand new range of soft toys and children's book with a fairy tale theme, making this year's campaign even more powerful and magical.
"This valuable partnership is benefitting millions of children worldwide in allowing access to quality education and giving a chance of a better future thanks to the support of IKEA customers and co-workers worldwide," said David Morley, President and CEO of UNICEF Canada.
"We are incredibly proud to be part of the IKEA Soft Toy for Education campaign," said Patricia Erb, President & CEO of Save the Children Canada. "Our partnership with IKEA helps us achieve our goal of providing immediate and lasting change for children worldwide."
"IKEA's soft toys bring smiles to the faces of thousands of children. But many children across the globe have few reasons to smile. They don't have access to basic things most of us take for granted - like clean water, food or education. IKEA's annual Soft Toys for Education campaign makes a real difference - helping thousands of new children every year get an opportunity to receive a quality education," said Per Heggenes, CEO of the IKEA Foundation.
Through the IWitness Global Citizens Program, IKEA Canada will again offer two co-workers the opportunity to visit education programs in Asia or Africa that are sponsored by the Soft Toys for Education. Last year, IKEA co-workers from the Burlington and Edmonton stores visited programmes in Malawi to see first-hand how the Soft Toy campaign benefits vulnerable children around the world.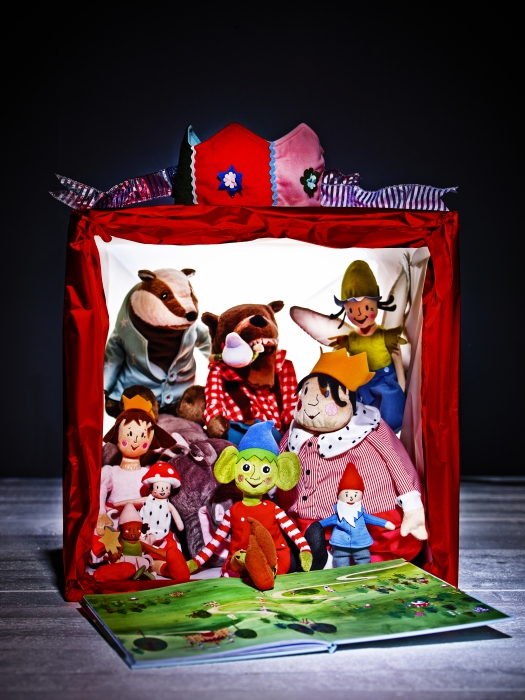 -30-
About IKEA Canada
IKEA is a leading home furnishings retailer with 342 stores in 42 countries worldwide, which are visited by 776 million people every year. IKEA Canada has 12 stores which are visited by over 25 million people every year. Last year the IKEA.com websites attracted 1.1 billion visitors. Founded in 1943, IKEA's business philosophy is to offer a wide range of products of good design and function at prices so low, the majority of people can afford them. For more information on IKEA, please visit: www.IKEA.ca.
About IKEA Foundation
The IKEA Foundation aims to improve opportunities for children and youth in the world's poorest communities by funding holistic, long-term programmes that can create substantial, lasting change. The Foundation works with strong strategic partners applying innovative approaches to achieve large-scale results in four fundamental areas of a child's life: a place to call home; a healthy start in life; a quality education; and sustainable family income. Currently-funded programmes benefit an estimated 100 million children by 2015. Learn more at www.ikeafoundation.org and www.facebook/IKEAfoundation.
About UNICEF
UNICEF has saved more children's lives than any other humanitarian organization. We work tirelessly to help children and their families, doing whatever it takes to ensure children survive. We provide children with healthcare and immunization, clean water, nutrition and food security, education, emergency relief and more. UNICEF is supported entirely by voluntary donations and helps children, regardless of race, religion or politics. As part of the UN, we are active in over 190 countries – more than any other organization. Our determination and our reach are unparalleled. Because nowhere is too far to go to help a child survive. Learn more at www.unicef.ca.
About Save the Children
Save the Children is the world's leading independent organisation for children, delivering programmes and improving children's lives in more than 120 countries worldwide. Working toward a world in which every child attains the right to survival, protection, development and participation, Save the Children's mission is to inspire breakthroughs in the way the world treats children and to achieve
immediate and lasting change in their lives. Learn more at www.savethechildren.com and www.facebook.com/savethechildren.ca.