After Haiyan: the First 100 Days
It has been 100 days since Typhoon Haiyan struck the Philippines. 100 days since one of the strongest storms in history devastated vast areas of the country, affecting millions of children and their families.
In December, I visited some of the hardest hit areas. What I saw broke my heart and inspired me in equal measure.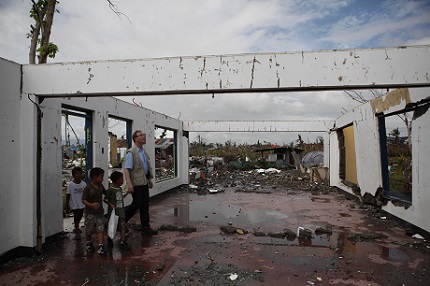 I saw children who had lost everything, their faces blank and expressionless. Frightened and alone, they had nothing to smile about. They didn't speak or interact; they just stared.
But I also saw communities coming together - rallying and determined to move ahead in the face of disaster. That resilience, that strength, is what gives me hope.
Every time I return from a visit to the field, I feel incredibly fortunate. Coming home from the Philippines was no different. There were so many children who literally had nothing. No clean water. No food. No doctors. When I was there, I saw children who'd lost their entire families, whose homes had been destroyed, who'd lost any semblance of a 'normal' life. It is simply unimaginable.
This trip also reminded me of all of you who support the important work we do. And I am thankful. It is only through your belief that every child has rights, regardless of how desperate their situation may be, that we can make a difference for these children.
Rebuilding will take time. Even in the short term, malnutrition and disease remain a serious risk.
But, together, let us look ahead at the next 100 days and beyond, to building back better, to bringing back hope after Haiyan.
Click here to see the latest on UNICEF's efforts in the Philippines.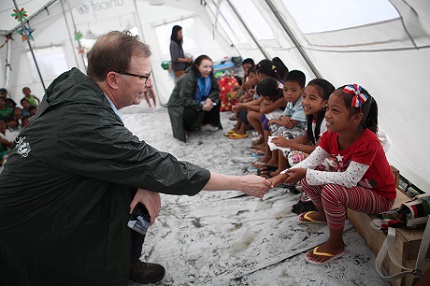 Categories:
Geographic Regions: