Celebrating International Day of the World's Indigenous People
By Marv Bernstein
Chief Advisor, Advocacy, UNICEF Canada
The International Day of the World's Indigenous People is observed by the international community on August 9th every year. It was first proclaimed by the United Nations General Assembly on December 23, 1994 to send a clear message that indigenous peoples' human rights must be recognized and respected.
The Day provides an opportunity to raise awareness of indigenous peoples' cultures and the great diversity that they represent. It is also an occasion to reflect on the importance of respecting and promoting the rights of indigenous children and young persons across Canada.
Both of these aims have been sensitively incorporated into the proposed new Nunavut Representative for Children and Youth Act, which includes a Preamble that affirms Nunavut's commitment to advance the human rights of its children set out in the United Nations Convention on the Rights of the Child through the establishment of an independent Representative for Children and Youth, who would ensure that the rights and interests of children and youth are recognized and protected and that their views are heard and considered in government. At the same time, the Preamble recognizes that Inuit societal values will inform a holistic understanding of the best interests of children and youth within healthy families and build on the strengths of Inuit families and communities.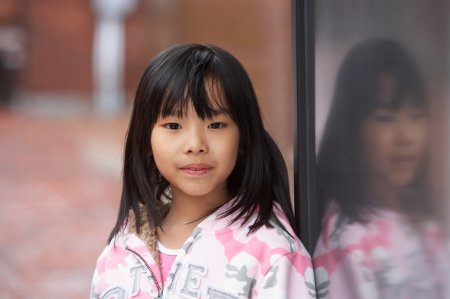 Among the seven Inuit societal values set out in the proposed legislation is Tunnganarniq, which is described as "fostering good spirit by being open, welcoming and inclusive." This value would require the Representative for Children and Youth to, among other things, ensure that government considers the views and best interests of children and youth in all decisions concerning them. This is a perfect union of indigenous children's universal human rights and Inuit societal values.
In my estimation, the Nunavut government is to be congratulated for its efforts. The framework of the proposed legislation is very solid and well-considered. It reflects a level of comprehensiveness, internal cohesion and rights-based integrity that will benefit the children and youth of Nunavut in a sustainable manner. In many respects, it could serve as a model for other jurisdictions in Canada and worldwide.
The acknowledgement of these impressive achievements within Nunavut is a perfect way to celebrate and honour the underlying purpose of this special Day. A generation of children have grown to adulthood since the first International Day of the World's Indigenous People, eighteen years ago. On this Day, we have reason to believe that the next generation of children in Nunavut will be supported in their rights, culture and well-being by their new champion, the Representative for Children and Youth.
Categories:
Geographic Regions: