Creating a better future life path for children on National Aboriginal Day
On June 21, Canada celebrates National Aboriginal Day. In the words of Governor-General Romeo LeBlanc, who proclaimed this special day 19 years ago, "Aboriginal peoples of Canada have made and continue to make valuable contributions to Canadian society and it is considered appropriate that there be, in each year, a day to mark and celebrate these contributions and to recognize the different cultures of the Aboriginal peoples of Canada."
National Aboriginal Day takes place on June 21 because it is intended to coincide with the summer solstice, the longest day of the year, a day with special symbolism for many Aboriginal peoples. Through the years, many communities have marked this special day by exhibiting the richness of their unique heritage, traditions and language by hosting a wide range of events and festivals, music, dancing, drumming and other cultural activities.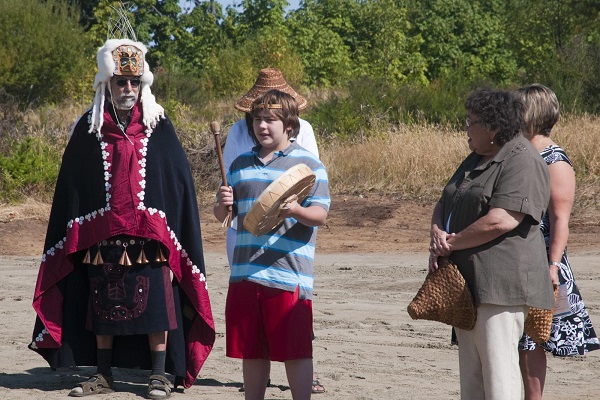 Photo taken by VIUDeepBay.

This year's celebration comes at an important point in time for Aboriginal peoples in Canada. For the last 6 years, the Truth and Reconciliation Commission has heard testimony from residential school survivors to assess the impact of that experience on generations of Aboriginal peoples. The essential role of the Commission is to inform all Canadians about what happened in residential schools and to document the truth of survivors, families, communities and anyone personally affected by the residential school experience. This month, the Commission released a summary report with 94 Calls to Action in order to redress the legacy of the residential schools and advance the process of Canadian reconciliation.
While there have been other reports issued in the past, with few follow-up steps taken, there is a strong sense that words are no longer enough to address the various gaps between the life circumstances of Aboriginal and non-Aboriginal peoples in this country. It is not a coincidence that the proposals for change are framed as Calls to Action instead of recommendations.
I had the privilege of being in the ballroom of the Ottawa hotel on June 2 when Justice Sinclair, the Chair of the Truth and Reconciliation Commission, and other dignitaries and residential school survivors addressed the attendees and a remote audience immediately before the release of the Summary Report. There was a sense that we were all part of an enormously important historical event. As Justice Sinclair explained the main themes in the Commission's Summary Report, there was a palpable expression of vindication and relief by the hundreds of residential school survivors in the ballroom. These individuals who had experienced so much pain and trauma in their lives took to their feet repeatedly with spontaneous outbursts of energy and applause as Justice Sinclair's words of truth-telling, empathy and accountability reverberated through the expansive room, touching upon a range of critically important issues that had been closeted for far too long.
Speaking on behalf of UNICEF Canada, we need to continue this journey and ensure that indigenous children are healthy, well-educated and supported in their communities, as we want all of our children to be. The UN Convention on the Rights of the Child and the UN Declaration on the Rights of Indigenous Peoples are handrails on the pathway for a better future and governments at all levels should commit to an implementation plan.
In a report titled What We Have Leaned: Principles of Truth and Reconciliation, the Truth and Reconciliation Commission has stressed that the legacy of the residential schools and our treatment of Aboriginal children and their families is not just an Aboriginal problem – but is a problem for all Canadians, and we must collectively take responsibility for resolving it.
Specifically, the Commission has concluded that "Together, Canadians must do more than just talk about reconciliation; we must learn how to practise reconciliation in our everyday lives – within ourselves and our families, and in our communities, governments, places of worship, schools and workplaces. To do so constructively, Canadians must remain committed to the ongoing work of establishing and maintaining respectful relationships."
And we could not agree more.
It's time for all of us – on the occasion of this year's National Aboriginal Day – to take appropriate action. The equitable and fair treatment of Aboriginal citizens and their children is everyone's responsibility and not just that of government. However, this is not a simple task and can only be achieved if Aboriginals and non-Aboriginals come together proactively in a spirit of friendship, mutual respect and reconciliation, to collectively carve out a better future life path for all our children – now and in the future.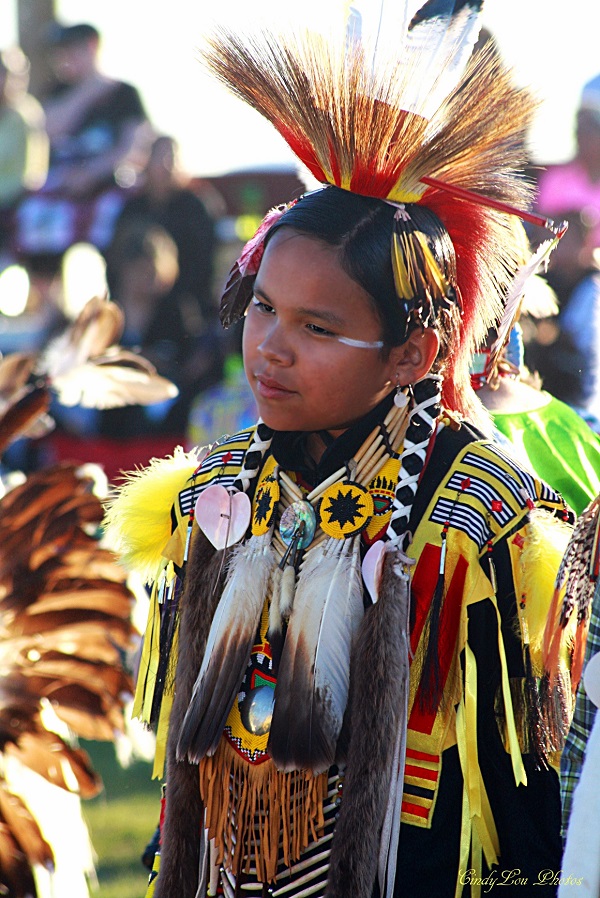 Photo taken by CindyLouPhotos.
Header photo taken by CindyLouPhotos.
Categories: