David's Blog: Back to School
While it is "back to school" here in Canada, I cannot help but think of the "go to school" campaign our colleagues in Haiti and other places around the world will be running this week – encouraging parents who have never gone to school themselves to enroll their children in school.
Here at home our regular annual back to school ritual touches each and everyone of us – either our children on off to school today, or remembering our own school days. It is such a commonplace in our lives together that sometimes we forget how fortunate we are to live in a country where education is available to all, and it is hard to imagine the great leap of faith taken by parents who have never gone to school to let their children begin to read and write.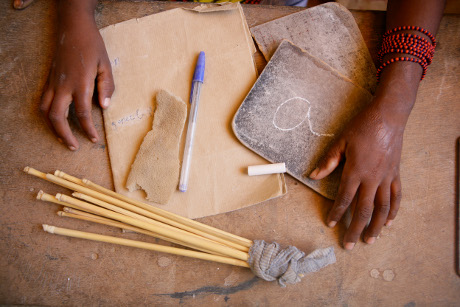 © UNICEF/NYHQ2009-2384/Pirozzi
Even though more children go to school now than ever before in human history, we still have a ways to go before every child is going "back to school" – and that is the challenge UNICEF and our partners have taken up, and we are working hard to reach the day when school will be free and available for all.
David's Field Blog:
One year after the famine – Now what?
Follow David Morley @DMorleyUNICEF
Categories:
Geographic Regions: