David's Blog: Visit to Iraq
Sometimes you get surprised. The hustle and bustle of Erbil, the chief city of the Kurdistan region of Iraq, reminds me more of a prosperous Latin American city than a place which has suffered attacks and terrorist bombings in fairly recent memory.
"How have they managed it?" I asked Jaya Murthy, a Canadian and valued member of UNICEF Iraq's Country Management Team.
"Good governance," Jaya says. "Programs are well thought out and carried through the way they're supposed to. This region has the best social indicators in the country. They have oil, of course, and there's lots of investment coming in too." (That's for sure - when my taxi driver took me to the airport in Toronto yesterday, he asked if I was in oil and gas.) It is good to be in a place where natural resources are bringing positive results; I can't help but think of my time in Sierra Leone and Congo-Brazzaville when resource wealth was a curse.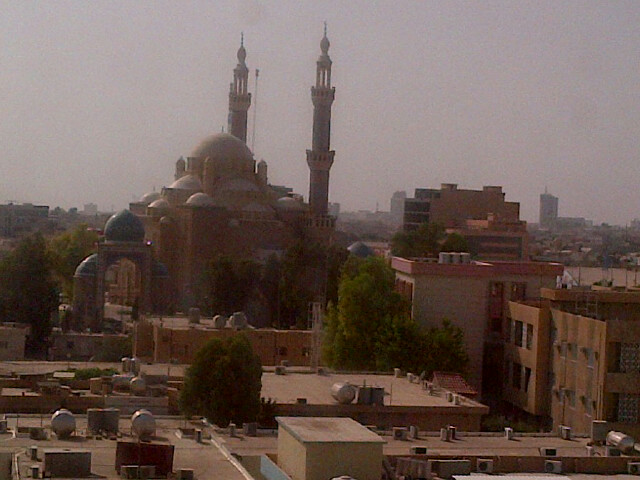 "But," Jaya added, "there are squabbles between the regional and central government about who should get how much of the money, and who can sign international agreements." Hmmm. Sounds a lot like Canada - except, of course, we haven't been victims of invasion and civil war in the past 25 years like Kurdistan has. And we don't have a place like Erbil, which has been continuously inhabited by people for 8,000 years, making it one of the oldest cities in the world.
We talked some more over a delicious fish dinner called Masgouf. At the end, I had the honour of presenting Jaya with his Queen's Diamond Jubilee medal. (To celebrate the 60th or "Diamond Jubilee" anniversary of Queen Elizabeth II's reign, the Governor General of Canada recognized the contributions of outstanding Canadians with this medal.) Jaya was pleased to receive it - that's him in the picture.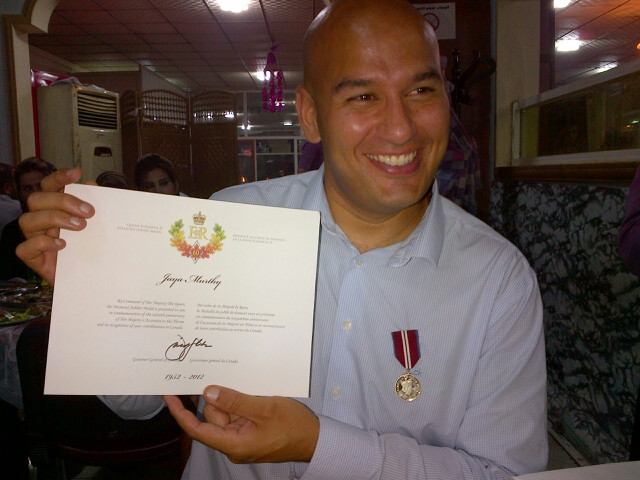 With over 10 years of humanitarian experience, Jaya has served the world's most vulnerable children caught in conflict zones. He has been posted in Somalia and the Democratic Republic of Congo, and is currently the Chief of Strategic Communications with UNICEF Iraq.
Though pleased with the honour, Jaya knows some of his greatest work is still ahead of him – namely, working to help the 60,000 Syrian child refugees now in Iraq.
I'll see some good work – and some of the mounting challenges - when I visit the Domiz refugee camp tomorrow.
To support UNICEF's work for Syrian refugee children, please donate at unicef.ca/syria.
Categories:
Geographic Regions: