David's Blog: The crisis for Syria's children
Domiz refugee camp, Iraq
Rohalat was just five months old when her parents fled with her in their arms from their home in Damascus and ended up here, living in a hot and dusty tent in Domiz Refugee Camp in northern Iraq. The camp is getting too crowded, soon there might not be enough water for everyone – but Rohalat and her parents are among the lucky ones.
Last week the death count in Syria reached 93,000 including 6,000 children, 1,700 of them 10 years old or younger. The UN's High Commissioner for Human Rights has cited children being tortured and executed, entire families including babies being massacred.
Hundreds of thousands of parents have risked their lives to escape with children and elderly relatives. Fleeing at night and travelling on foot for days to reach overcrowded tented desert camps where temperatures are extreme, resources are scarce and life is unimaginably difficult.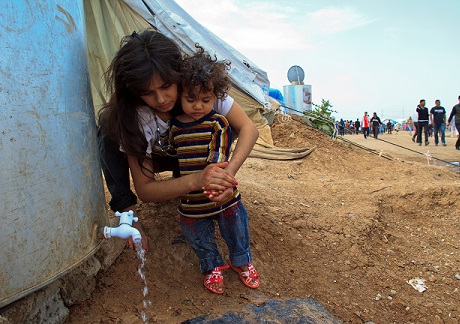 Relief agencies have repeatedly called for unhampered access within Syria and UN agencies including UNICEF have asked for $4.4 billion, the largest humanitarian appeal in history, to reach the nearly 7 million people who are living in crisis because of this senseless war.
So far less than a third of the funds have been received.
Aid agencies are running out of money as donations dribble in through fundraising channels that have traditionally brought in generous sums during crises of this magnitude. It seems the plight of Syrian children like Rohalat has not resonated with Canadians or most of the world.
Syria is a manmade disaster in a region we see too often shrouded in violence on the evening news. Media coverage focuses on the need for UN resolutions and arms embargos on complex politics and foreign interests. Too often, the plight of children goes untold.
We know it is children who suffer most severely in emergencies, whether a conflict or a tsunami and we must remember there is no enemy child. Children are always innocent and equally deserving of life-saving vaccines, medicines and access to school and clean water.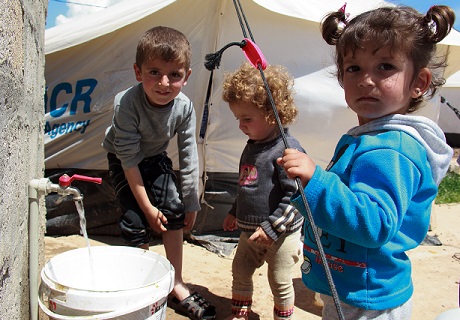 While world leaders debate whether or not it is right to support one side or the other, another critical debate has been silenced.
Every day, organizations that are helping Syrian families who have fled the fighting have to decide what critical support will be cut because the money isn't there to respond fully.
Do we vaccinate children against measles to stave off an outbreak or do we provide soap and diapers for mothers and their babies?
Do we provide all children in camps with a chance to go to school – critical to helping them feel there is some normalcy in their lives – or do we support social workers to help children deal with the trauma of all they've witnessed?
We must find an end to this conflict, as every day passes more and more families – often just mothers and children – try to flee the carnage.
Women make the decision to leave in the best interest of their children. These women take the critical first step but they do so hoping there will be someone on the other side of the border who will help them take the next steps to safety and needed support.
We all have a collective responsibility to make this happen and not forget that as much as Syria is a political conflict, it is one of the largest humanitarian crises we have ever seen.
To support UNICEF's work for Syrian refugee children, please donate at unicef.ca/syria.
This blog entry was originally published in the Ottawa Citizen.
Categories:
Geographic Regions: