David's Blog: Three reasons to care in Domiz Town
Domiz Camp is overcrowded – 45,000 people living in a place designed for 25,000 – so people look for other places to live. Many refugees have moved into the cities and towns of Kurdistan, Iraq. This is where I met Ahmed, Shaheen and Hadija.
Three reasons to care.
Ahmed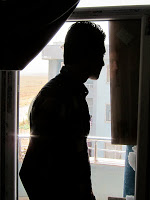 Ahmed*, 16, was in high school, with dreams of becoming a pilot. His sisters were also in school, with bright futures ahead of them.
Then the pressure started. People from different factions wanted Ahmed to join in the fighting - to join the conflict. He didn't want to. The pressure grew and grew until the family - forced to protect their children - fled across Syria, across the border, to Iraq.

"I wanted to be an airline pilot," said Ahmed, staring forlornly out the window of their apartment. Now Ahmed endures physically taxing work as a porter in order to do everything he can to support his family.

"Ahmed was offered a restaurant job in Erbil," said his mother. "But I won't let him go. There are too many strangers there. It's too far away."
"You are absolutely right!" said Jaya Murthy, a Canadian working for UNICEF Iraq. "When boys Ahmed's age don't have parents like you looking out for them, it's easy for someone to entice them into exploitative work, or recruit them into the fighting."
"If we didn't have children," said his mother quietly, "I don't know if we would have left. There is so much danger everywhere."
*Name changed to protect his identity.
Shaheen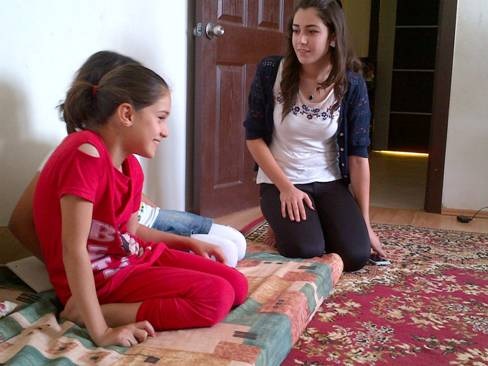 Shaheen is a bright young woman who was forced to leave university in Syria.
Like many students, her academic career has been thwrated. Even if her family could afford her education, the university here in Iraq has no room for the Syrian refugees.
"Everything is different here: the weather, the people, the accents, this home. But," she added philosophically, "you adapt, because you must." She'd been volunteering with disabled children back in Syria, and she's been doing the same here in the camp.

This is a typical family, trying to get ahead, helping out in the community, hoping for a better life for their children. They were like any Canadian family – except now their world has been blown apart by the war.
Hadija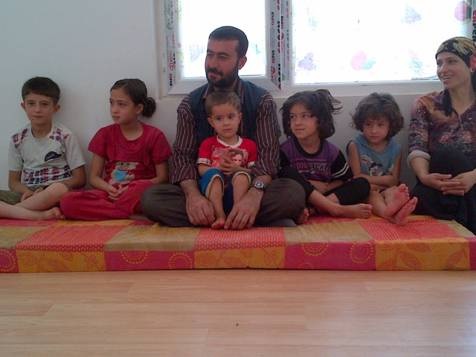 Mustafa, Sharkat and their family fled Syria when the violence in Aleppo got so bad that "there was no work, no food, no water. Nothing."
They left with just the clothes on their back. Their children are not in school.
Hadija (second from the left) is 12. She should be in Grade Six, but she hasn't been able to go to school since the war started. "I miss school and I miss my friends," she says softly.
But it's much worse than that.
After two years of no school, Hadija has forgotten how to read. Looking at the words on the back of a bottle, she realized she could no longer make out the letters.
She had books at home in Aleppo, but when her family fled to northern Iraq they couldn't carry them.
UNICEF is in charge of schooling for the refugees, but we only have enough money for 2 out of every 3 primary school-aged children to go to school in the camp and not enough for most of the children outside of the camp.
Out of school. Forgetting how to read. Hadija is the face of this conflict. It's not just the fighters and their guns or the politicians and their promises, it is this little girl who has forgotten how to read.
Let Hadija go back to school; let Shaheen finish university; keep Ahmed safe from exploitation. These should be more than reason enough to stop this senseless violence. These should be more than reason enough for the world to want to help.
To support UNICEF's work for Syrian refugee children, please donate at unicef.ca/syria.
Categories:
Geographic Regions: