David's Field Blog: Camels in Riba
By David Morley
President and CEO, UNICEF Canada
The road north from Dadaab to Wajir runs parallel to the Somali border and is bleak, dusty and isolated. We head up with a convoy for security purposes. The desert is bleak – thorn bushes, bleached rocks, sand – there's hardly any green. It is five hours to Wajir Town and then another hour towards the border to the town of Riba. We have been drilling borehole wells all around Wajir District and putting up water systems; here in Riba, there are two systems: one for humans and the other for the camels.


A herd had just arrived and was drinking. The village vice chief used his furled blue and white umbrella, (for use against the sun, not the rain), and carefully scratched "20" in the sand at our feet. They had been gone for 20 days, crossing into Somalia looking for pasture, and then back here, to their home village for water.
The village water committee manages the system after we have installed it and they normally charge 7 cents for a camel to drink. However, because of the drought, they have temporarily waived all fees.
Many people have lost camels in the drought. Herds are half the size they used to be and some bleached jawbones in the vicinity of the village attest to that. This is a great loss. The camels provide milk and meat, and can bring money into the community too. The price of camels is depressed now, down to $100 or $150 a camel. No one wants to buy camels because it is so hard to keep them alive.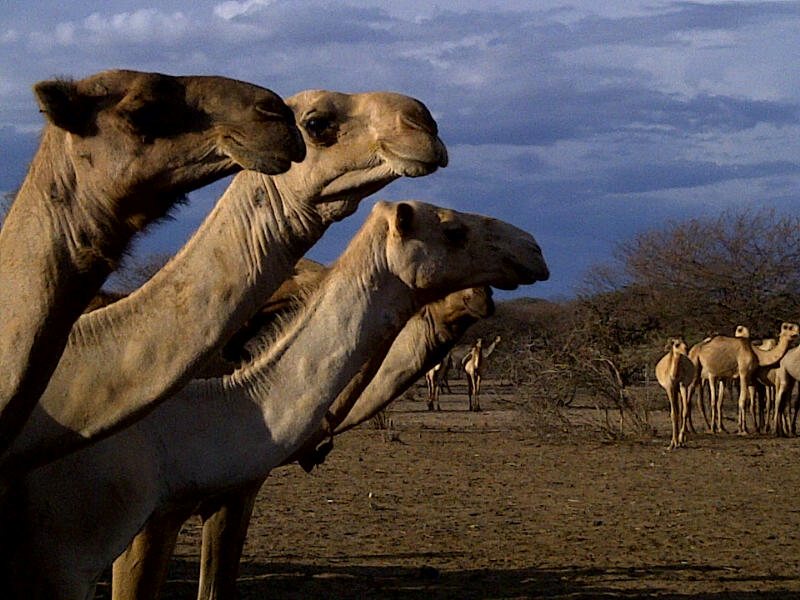 But unlike the herders yesterday, these people are managing to survive. Their herds are still alive. Their way of life has not been destroyed. And as well as water, we have supplied therapeutic food for the most malnourished children. As was the case in Lagisibale yesterday, there is a vibrant schoolteacher here named Ahmed.
"I studied at teacher's college in Nairobi but I wanted to come back here to my village," said Ahmed. His energy is an important part of the village, too. With leaders like Ahmed and the support we have been able to provide, the village is still alive and proud. Now what they need is rain.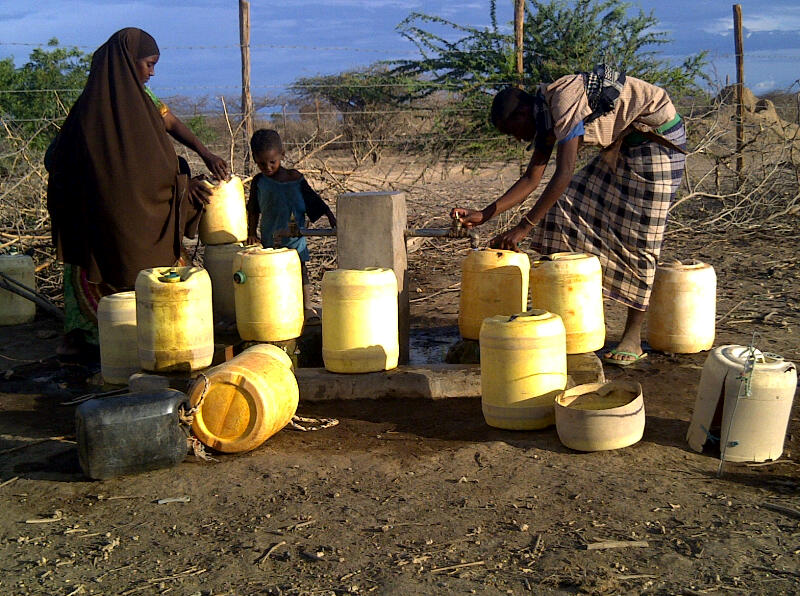 We head back to Wajir.
"I've never worked in such a water-deprived place," says Fiona, our Water and Sanitation technician from Ireland.
But then, as we reach Wajir the skies open up and, for the first time in more than a year, it rains.
David Morley is sharing updates from Kenya
Read David's blog posts:
What do higher food prices mean for the world's poor?
Follow @DMorleyUNICEF
Categories:
Geographic Regions: