David's Field Blog: No Child Too Far
By David Morley
President and CEO, UNICEF Canada
HAITI, October 22, 2011.
People often complain about the 4X4s driven by NGOs and the UN. I can understand it – I've felt it myself. It is as though we are sealed off from the world around us.
But today I got a good reminder of why we need these vehicles, as we drove up into the lush green mountains above Port-au-Prince. As the road wound higher and higher, the tarmac ended and we turned onto a track that perched on a ridge with almost sheer drops on either side. Then we slid a bit crossing a river-bed, (which in the rain would be a tumbling waterfall down the mountain slope). After passing tiny farm plots and the occasional mountain goat, we finally reached Kenscoff.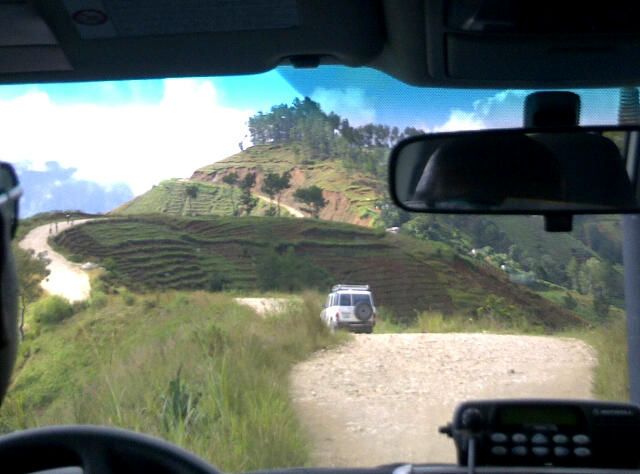 There's a tiny clinic up here, and we have been helping it extend its reach. We are working with a Haitian NGO called FONDEPH. These volunteers, led by a committed pediatrician named Dr. Belonne, are providing pre- and post-natal care to women and babies up here in the mountains. "One of the great things about these guys," says Irene, from our Port-au-Prince office, "is that they would be doing this even if we weren't helping them. They wouldn't be able to do as much, of course, but they are so committed that they would figure a way to help no matter what."
That is one of the strong tenets of this work. As outsiders, it is all too easy for us to see the weaknesses, see the pain. But good community work builds on the existing strengths and the leadership abilities and helps them reach farther and bring more positive change. That is what is happening here.
A UNICEF tent is pitched next to the tiny block building; inside a group of 20 women with their babies are getting some post-natal care lessons. These women came from afar. One left her home at 5 am this morning to get here by 10 am, carrying her newborn with her to get a check-up and some nutritional supplements. "Yes, it's far," says Dr. Belonne, "But it is a lot closer than the hospital down off the highway, and that's where they'd have to go if we weren't here."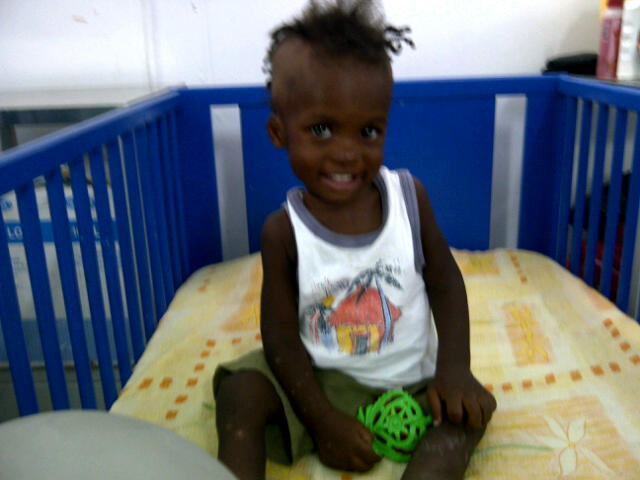 Inside the building, the FONDEPH volunteers use MUAC bracelets to screen children for malnutrition, and UNICEF supplies are handed out. Dr. Belonne picks up a package of Plumpy'Nut. "This is a miracle. One week of this and the children are on the road to recovery."
This rural area was not damaged by the earthquake and it is a reminder of the precarious situation of Haiti's health before that terrible event. The Ministry of Health had just one person working on nutrition. The life-long effects of chronic malnutrition and stunting were not being addressed. By working with local NGOs like FONDEPH and helping the Ministry of Health we can improve the base level so that when, (for it is "when" not "if"), the next disaster strikes, the people can respond better and their baseline health status will not be so precarious.
Youssouf, our Nutrition Manager, talks with Doctor Belonne about how we can reach further into the mountains, to help the children who are not able to come. "This is equity," he says. "This is how we reach the poorest children. No child is too far to deserve help."
UNICEF will go to the ends of the earth to reach the hardest to reach children with vaccines, with nutrition supplements, with educational supplies and training. So that is why we have our vehicles – to get here ourselves, to help our local partners get here – to provide opportunities for every child, everywhere, with no exceptions.
Categories:
Geographic Regions: