David's Field Blog: Return to Haiti
By David Morley
President and CEO, UNICEF Canada

HAITI, October 21, 2011.
For the fifth time in two years, I am returning to Haiti. What will I find this time?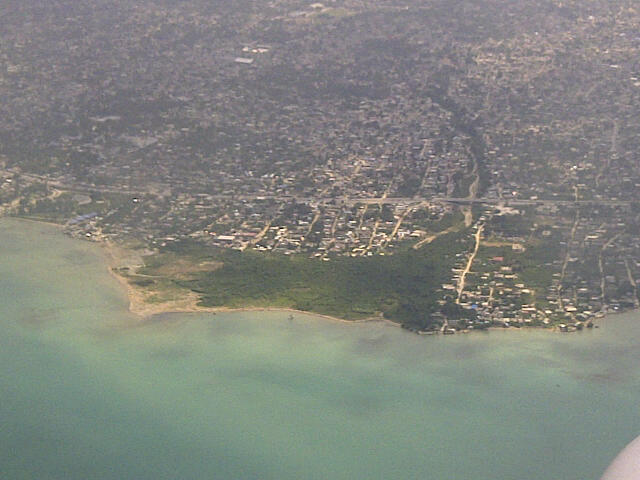 When I first came here, before the earthquake, I was surprised by the faint whiff of optimism and hope in the air. Despite the billion dollar hurricane damage in 2008, there was a sense that things might be getting better. When I spent time with community partners in the neighbourhoods of Cité Soliel and Belair, there was a sense that maybe, just maybe, the poorest country in our half of the world might be getting itself on track. These were places which just a year before were dominated by gangs; the PTA meeting I attended was in a room with walls pock-marked by bullet holes. There was a long way to go, mind you, with only half of the children reaching grade 6, and the worst health statistics on the continent, but maybe something could happen here.
Then came the earthquake – and I still cannot fathom what it must have been like. More than 200,000 people killed in 45 seconds. A city the size of Toronto shaken to its foundations with every other building damaged or destroyed. Friends, neighbours, work colleagues killed in an instant. The Ministry of Education destroyed. The national nursing school destroyed and almost all the nursing students killed. The Supreme Court destroyed. Block after city block reduced to rubble. I cannot imagine the trauma. But, I do know that many of my colleagues here who had lost close family members and were sometimes living in tents themselves still carried on their relief efforts. It was heroic.
But was it enough? With all the goodwill and global support, the rebuilding has been frustratingly slow. The problems to overcome are immense. There is enough rubble to fill the Calgary's McMahon Stadium B.C. Place more than 15 times over. Tent cities host over a million people. And 4 out of 5 Haitians have to survive on less than $2 a day.
The relief and reconstruction budget is equal to one-third of Toronto's annual operating budget – and it's to rebuild a city the size of Toronto. The challenges are immense. Are they too big to overcome?
Not much good news has come out of Haiti in the past year. That is why I wonder what I will find.
Categories:
Geographic Regions: