El Niño and La Niña: What you need to know about the looming crisis

© UNICEF/UN024069/Rich
Looking at this dry and barren field in Malawi, it's hard to believe how anything could have grown or survived. You can almost feel the oppressive heat from the sun, almost feel how parched mother Alinafe and her daughter Desire must be. You can almost feel the tension, knowing the worst is far from over.
Extreme weather has robbed them of their food and home. Two years of erratic rainfall and drought, combined with one of the most powerful El Niño events in 50 years, have been absolutely devastating for children and families.
El Niño is a warming of the central to eastern tropical Pacific that occurs, on average, every two to seven years. During an El Niño event, sea surface temperatures across the Pacific can warm by 1–3°F or more for anything between a few months to a year or two. El Niño impacts weather systems around the globe so that some places receive more rain while others receive none at all, more extremes becoming the norm. (Definition from UN OCHA).
As the UN Agency for the world's children, UNICEF is sounding the alarm.
There is a looming crisis for families in Africa, Asia and the Pacific, Latin America and the Caribbean – and if we're not careful, children will be left in the trail of devastation.
Read the UNICEF report It's not over: El Niño's lasting impact on children.
Here is what you need to know.
The massive El Niño event was one of the strongest on record, fuelling the highest global temperatures in more than 130 years. Thousands of people were forced to flee their scorched or flooded lands – losing their crops, cattle, tools and livelihoods. It lasted from 2015 to 2016. The ripple effects of El Niño are severe. With major crop losses, food insecurity, diminished water supplies and a rise in diseases, countries risk losing decades of progress.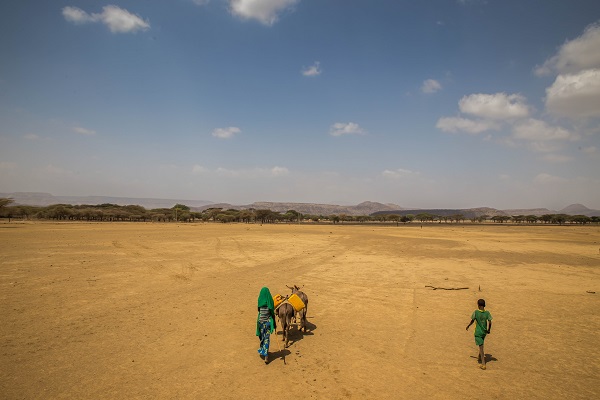 © UNICEF/UN011588/Ayene
2. 26.5 million children are in urgent need NOW
Families are doing whatever they need to survive and children in the worst-affected areas are hit the hardest. In fact, more than one million children require life-saving treatment for severe acute malnutrition this year. Undernutrition at a young age can have long-lasting effects, including increased risk of illness, disrupted schooling, delayed mental development or premature death. All of these effects have an impact on the next generation. Their entire futures can be at risk.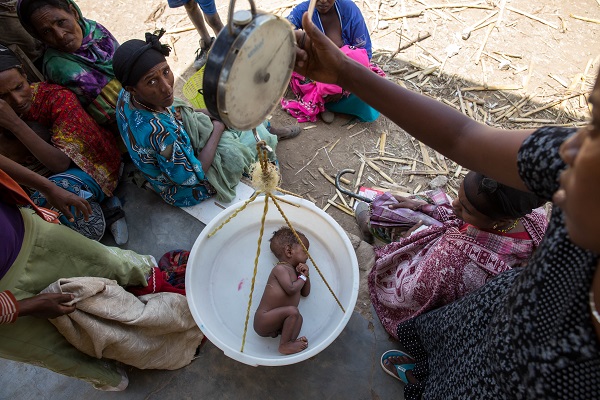 © UNICEF/UN011586/Ayene
3. La Niña is coming – and some families may never recover
Forecasters believe there is a very strong chance La Niña – El Niño's flip side – will hit at some stage in 2016. La Niña could bring more extreme weather and suffering, in many cases to the same areas struggling to recover from the havoc wrought by El Niño. There are concerns for flooding, destroyed crops and landslides, as well as increased risks of hurricanes, typhoons and cyclones.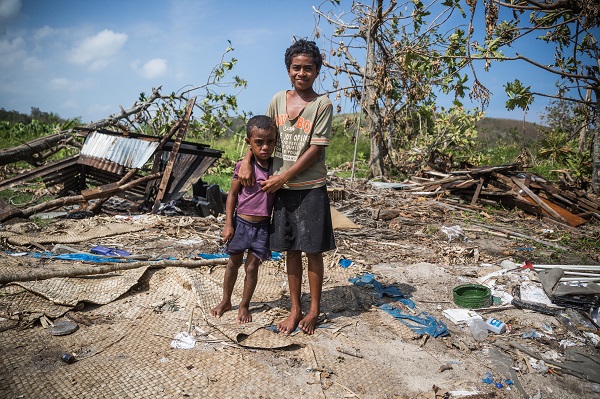 4. A breeding ground for diseases like Zika, cholera and more
Changes in temperature, humidity and rainfall – coupled with El Niño's impact on water, sanitation and hygiene – have been linked to increases in diseases such as dengue fever, diarrhoea and cholera, which are major killers of children. In South America, and particularly Brazil, El Niño has created favourable breeding conditions for the Aedes mosquito that can transmit the Zika virus, as well as dengue, yellow fever and chikungunya. La Niña could contribute to the spread of disease.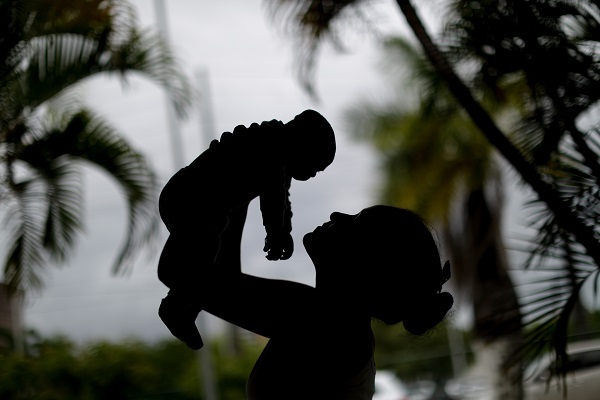 © UNICEF/UN011574/Ueslei Marcelino
5. Increases in HIV are likely
In Southern Africa, the global epicentre of the AIDS pandemic, we could see an increased transmission of HIV as a result of El Niño's impact. Lack of food affects access to anti-retroviral therapy (ART), as patients tend not to take treatment on an empty stomach, and many people will use their limited resources for food. Drought can also force adolescent girls and women to engage in transactional sex to survive. And we risk losing more HIV-affected people who are severely malnourished.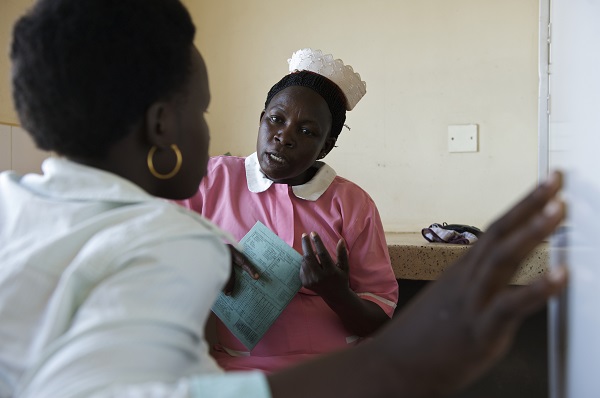 6. Millions of people are at risk all over the world
Based on previous La Niña episodes, Southern Africa and much of South and Southeast Asia can expect above-normal rain levels and possible flooding. In Central America and the Caribbean, La Niña is associated with above-normal rains, hurricanes and flooding. Parts of South America could also see wetter than normal conditions. By contrast, drier than normal conditions are likely in Eastern Africa, and parts of Ecuador and Peru.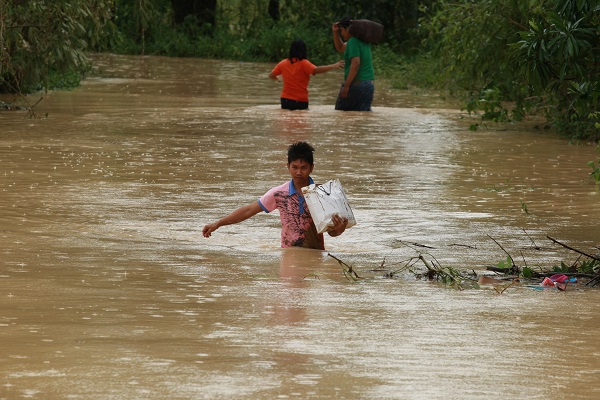 © UNICEF/UNI199426/Maitem
El Niño and La Niña are creating 'the perfect storm' for a humanitarian crisis. Children's futures, and their very survival, depend on action taken today.
Read It's not over: El Niño's lasting impact on children.
How UNICEF is helping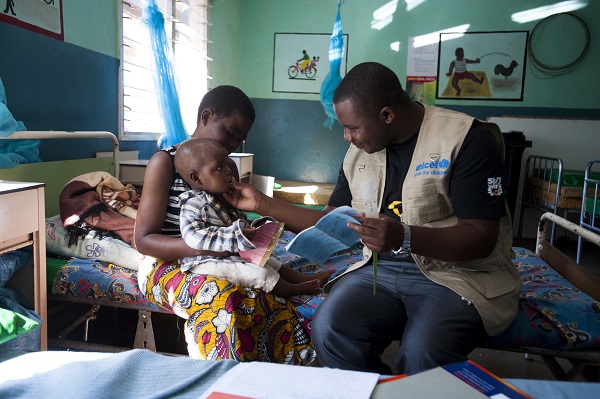 © UNICEF/UN024081/Rich
In the wake of El Niño's devastation and the upcoming La Niña threat, UNICEF provides support to affected communities, particularly the most vulnerable children. It is working with governments and other partners to:
Treat young children suffering from severe acute malnutrition. In Ethiopia, for example, UNICEF has procured more than half a million cartons of ready-to-use therapeutic food.
Provide emergency medical care.
Provide safe drinking water. In Eastern and Southern Africa, UNICEF reached almost 2.7 million people with clean water in the first months of 2016.
Step up vaccination drives.
Mobilize communities to promote health and hygiene practices.
Provide HIV education and services. In Eastern and Southern Africa alone, more than 100,000 people were reached in the first months of 2016.
Support schools, helping them stay open and provide food and water for their students.
Provide food or cash support to the most vulnerable households to avert the risk of children resorting to child labour or other risky activities.
Categories: