ELLE joins UNICEF on a journey to South Sudan
Managing editor of ELLE Canada magazine Christina Reynolds recently journeyed to one of the most remote regions of South Sudan with UNICEF to discover what it takes to not only save a life - but completely eliminate a deadly disease.
Through Christina's eyes, discover our work to vaccinate women against maternal and neonatal tetanus. Her story is featured on ELLE Canada's website and in the May print issue which hit newsstands this week.
You can also get up-close and personal with Christina below, as we ask her about the women she met and the experiences she will never forget.
Q: What was it like travelling in South Sudan?
ELLE's Christina Reynolds: "I expected that it was going to be difficult to get around, outside of Juba (the capital city), but I was dismayed to see just how poor the infrastructure is. The dirt "roads" can barely be called roads—there aren't even any road signs. There is, for the most part, no power, no sanitation or water system, and very few buildings beyond very modest grass and mud huts. The development challenges are so great—the basics of just getting food, supplies and vaccines is a huge and humbling logistical challenge."
What did you enjoy most about being in South Sudan?
"The best part was meeting and talking with the people. The women in particular were so willing to share their lives and the challenges they face—which are many. In Kuajok (the capital of the state of Warrap), their biggest concern is just being able to feed their families each day. But even when you see it first-hand, it's hard to comprehend how difficult rural life must be. Still, almost everyone I spoke with was so optimistic for the future and thrilled to be part of building a new country."
Was there a particular woman or child you remember most?
"Over the course of a few days, I spent the most time with 27-year-old Mary Athieny Makot who lives in Kuajok. She came and introduced herself to me at the region's primary health care centre and invited me back to her home to meet her extended family. She has the biggest smile and the most positive attitude. When we met, her brother had recently given her a small flip-phone cell so he could keep in touch with the family when he is away working and we exchanged phone numbers. Her English is very limited, but she is continuing to learn at school—when she is able to go—and we will stay in touch."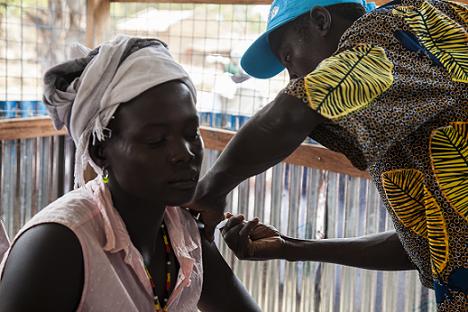 What was the most important thing that you learned in South Sudan?
"There are so many challenges here…. It's going to take time and patience for things to change and improve. During my visit, I spent a lot of time with UNICEF health specialist Paula Nuer. She grew up in Sudan, left to get her masters in public health in the United Kingdom, and then came back to South Sudan to help. She is working so hard to build her own community. It's people like Paula who are really going to make a difference here."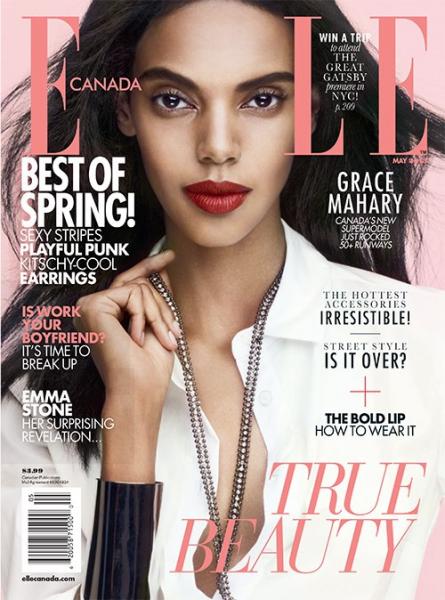 Categories: