Fighting the food crisis with Real Gifts that have a Real Impact
Constant hunger is a reality for millions of children right now.
There's a food crisis affecting Eastern and Southern Africa.
The region's worst drought in decades has wreaked havoc on Ethiopia, Angola, Zimbabwe and surrounding countries. River beds dried up, livestock perished and crops were burnt to a crisp. Floods have polluted what little clean water remained.
It's a deadly combination and a daily reality for the 26 million children in Eastern and Southern Africa at risk - the equivalent of Ontario and Quebec's entire populations. As food becomes desperately scarce, parents are struggling to give their children enough nutritious food.
Real gifts with real impact: visit survivalgifts.ca to select a life-saving gift for children »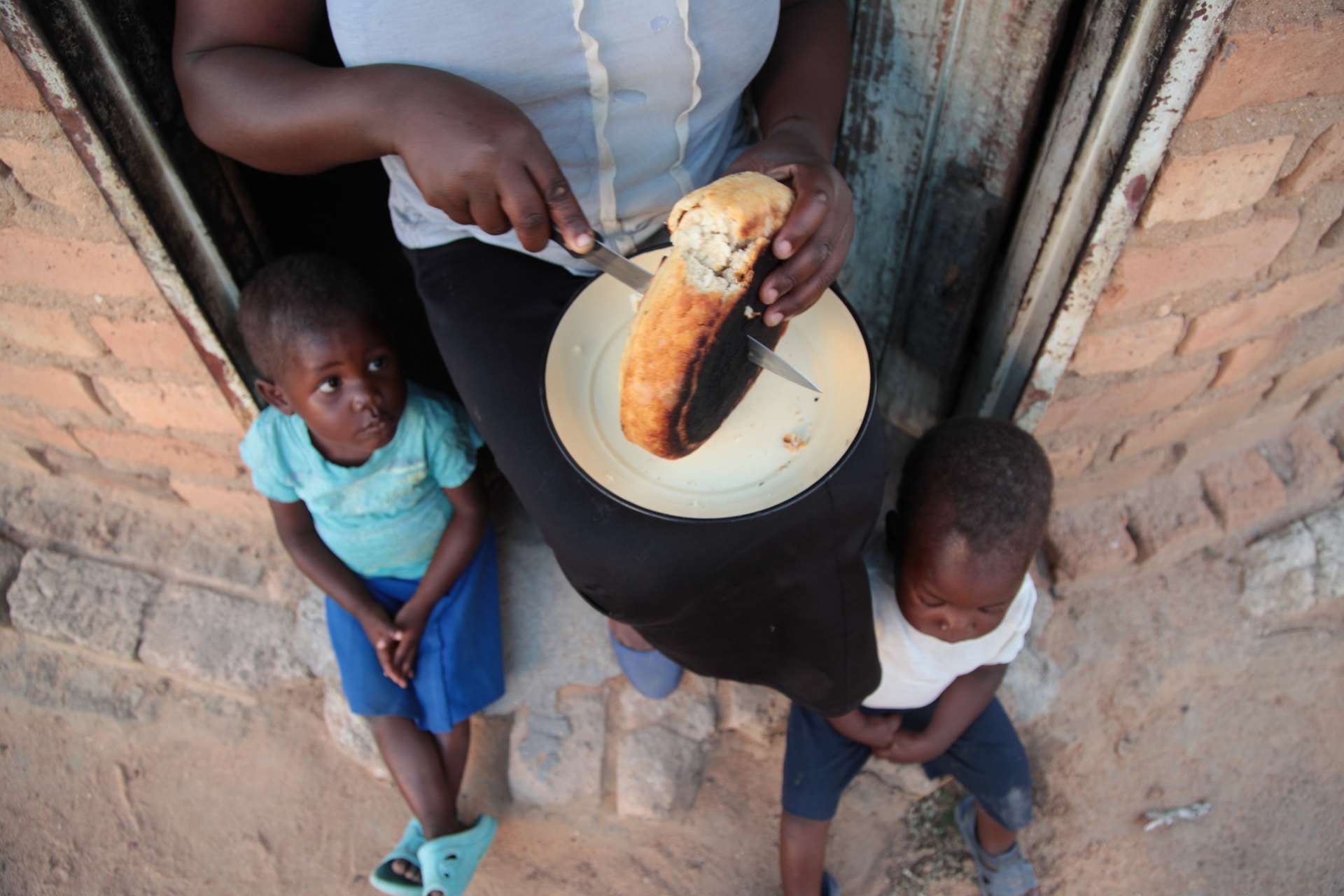 A mother in Zimbabwe cuts homemade bread for her children. This is the only meal they'll eat today. UNICEF is working to reach 1.8 million young children in Zimbabwe who don't receive enough nutritious food with vitamin A supplements. ©UNICEF/UN019014/Mukwazhi
Many families have been forced to skip meals and sell off assets to keep their children safe. Eighty-year-old Ripisai Manonge just sold her last cow. It was the only way to keep her grandchildren in class through the severe drought that cut their crop yields and killed livestock.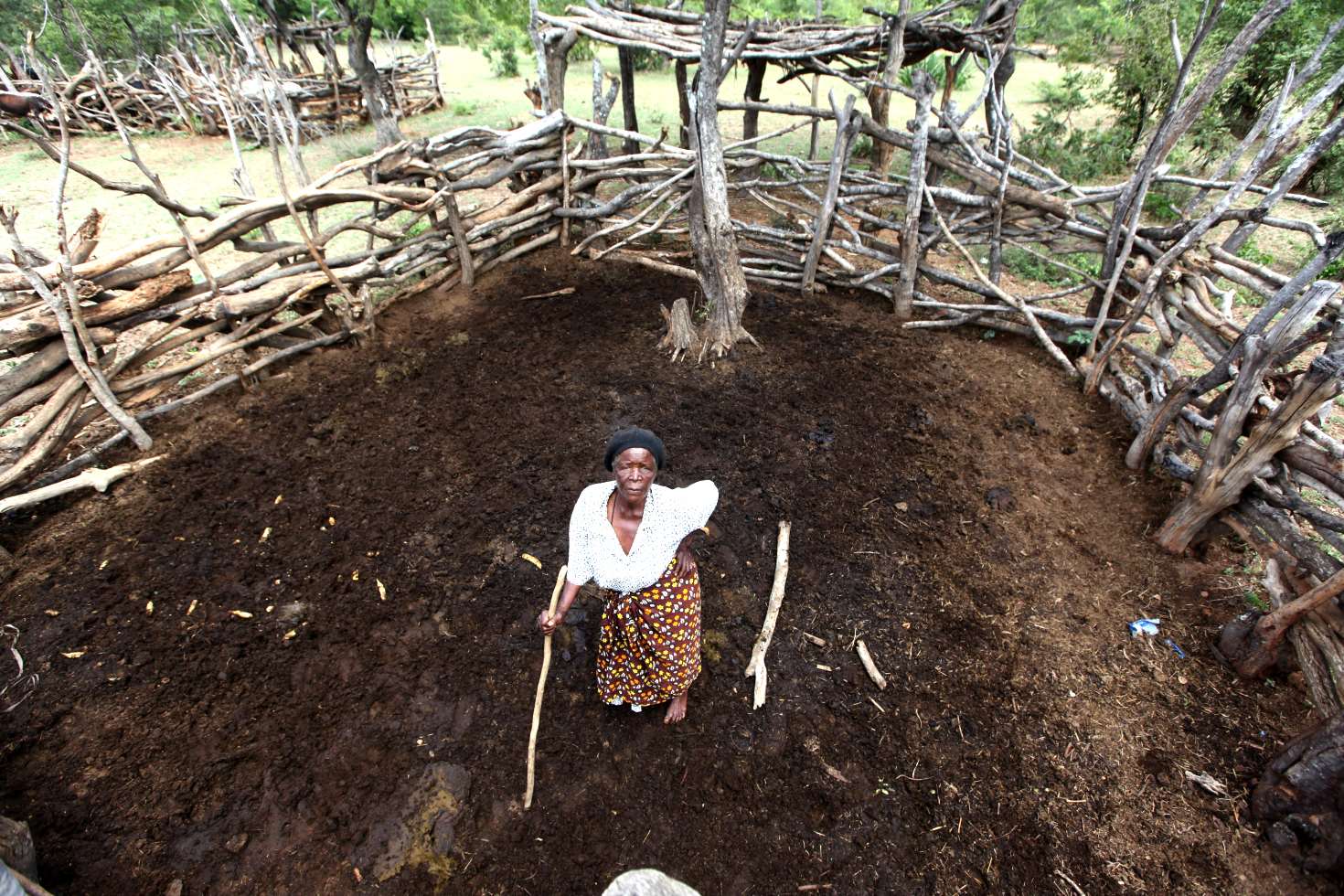 Ripisai stands in the empty enclosure that once housed her cattle. © UNICEF/Mukwazhi
With a grandchild who is HIV positive, Ripisai is not new to hardship. But she's among millions of people in her country and region running out of options.
Families like Ripisai's, who just last year had crops, livestock and regular income, have been forced to forage for food. With plants and animals withering to dust, very little is left for families to eat.
Water lily root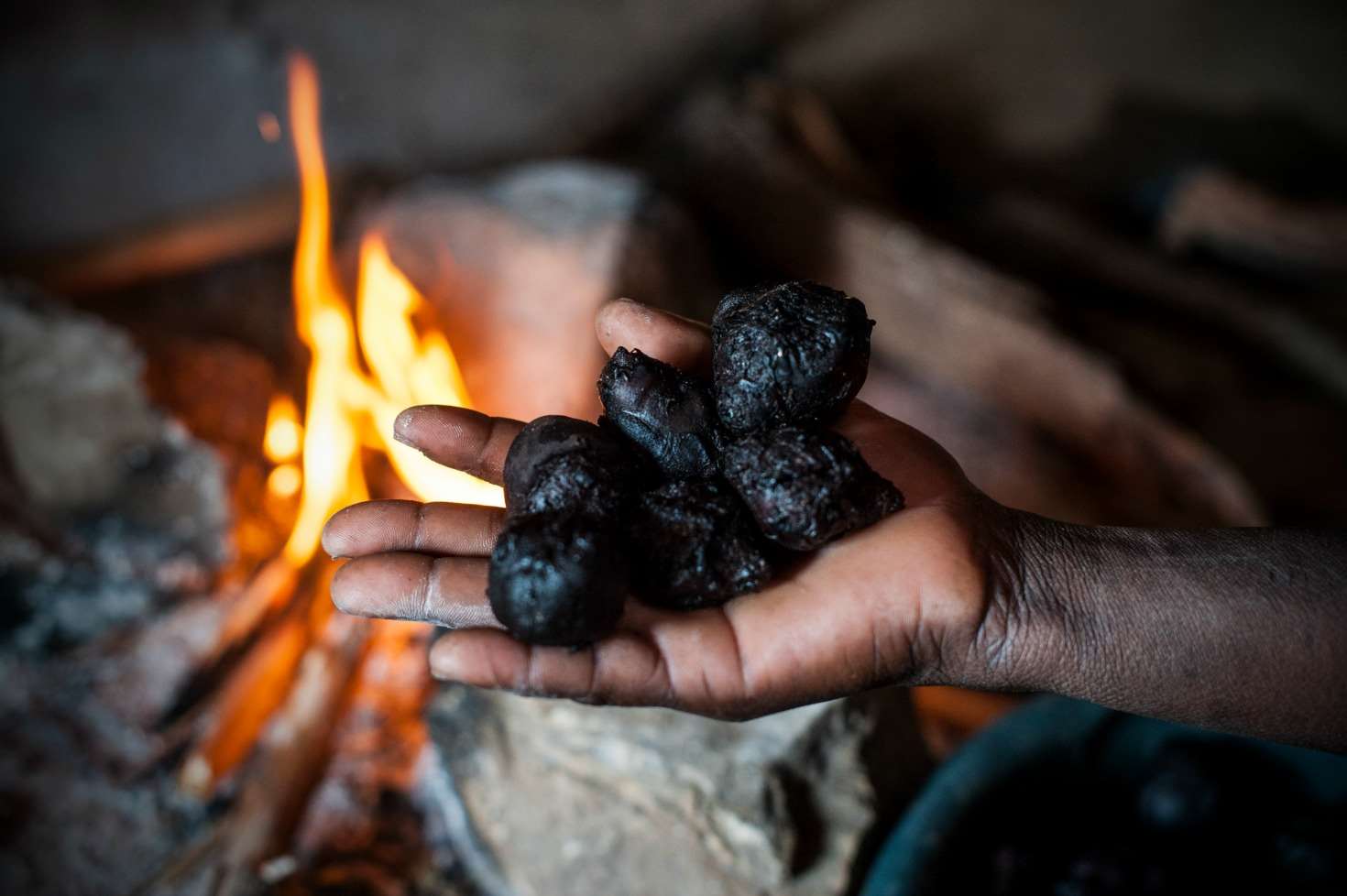 Makia holds the roots of a water lily known as 'Nyika' in the Chikwawa district of Malawi. © UNICEF/UN024073/Rich
Makia wouldn't normally feed her family this. The boiled root of water lilies isn't just low in nutritional value - it also grows in the crocodile-infested waters of her village making it dangerous to harvest.
But late rains, dry spells and severe flooding in Malawi have left many people like Makia with little other option. Her family have relied on this root for months—and even these roots are starting to run out. With four children battling severe acute malnutrition and health clinics too far away, Makia is struggling to cope.
"We just live day to day," she says. "What can we do?"
Wild fruits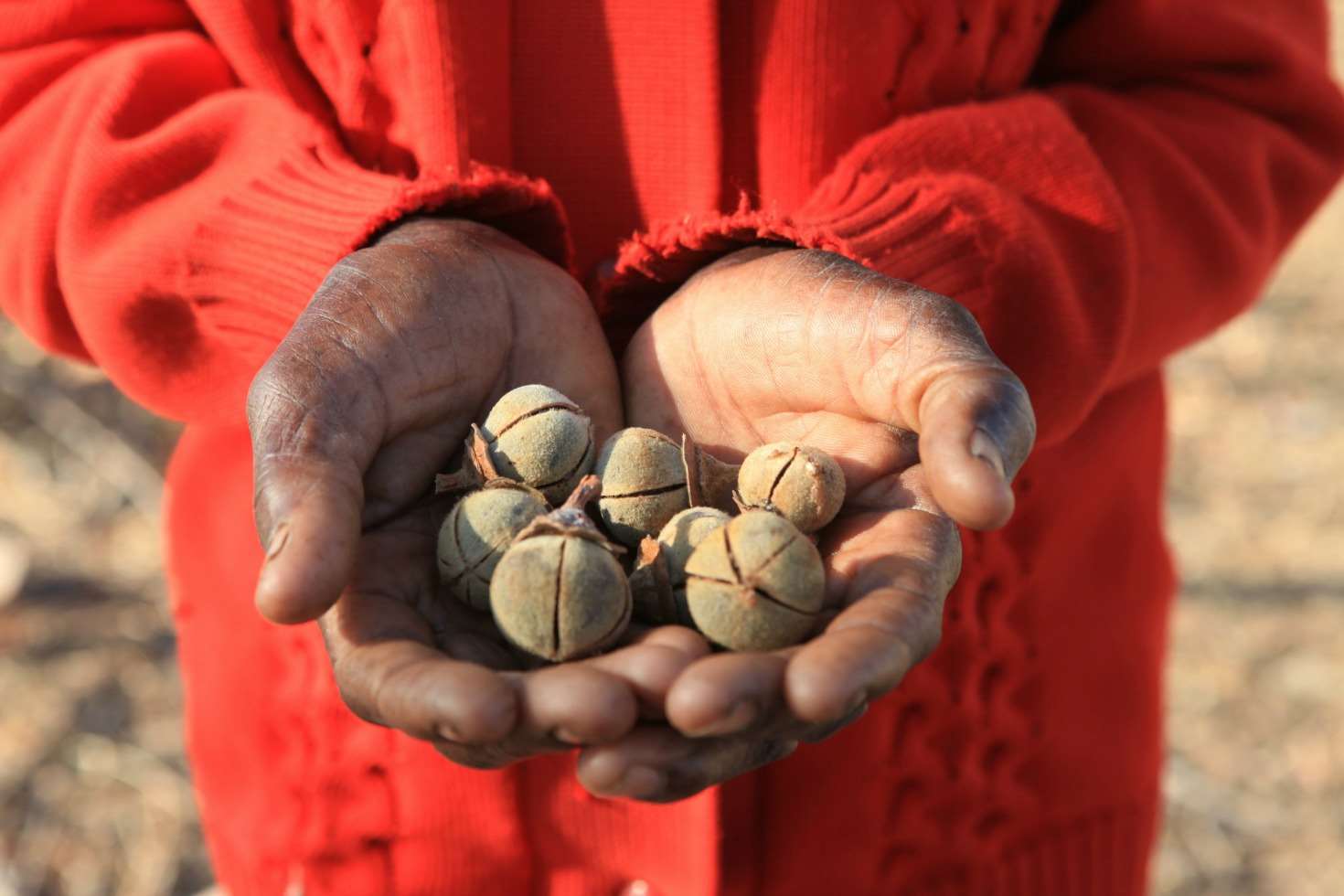 A woman in Zimbabwe holds a handful of wild fruit. © UNICEF/UN032901/Mukwazhi
Many communities in Zimbabwe face similar problems. Here, in the Matebeland South Province, several families have resorted to eating one meal a day and gathering wild fruits to survive.
For many children it's not enough. In early 2016, the acute malnutrition rate in Zimbabwe was at a fifteen-year high.
Dried fruits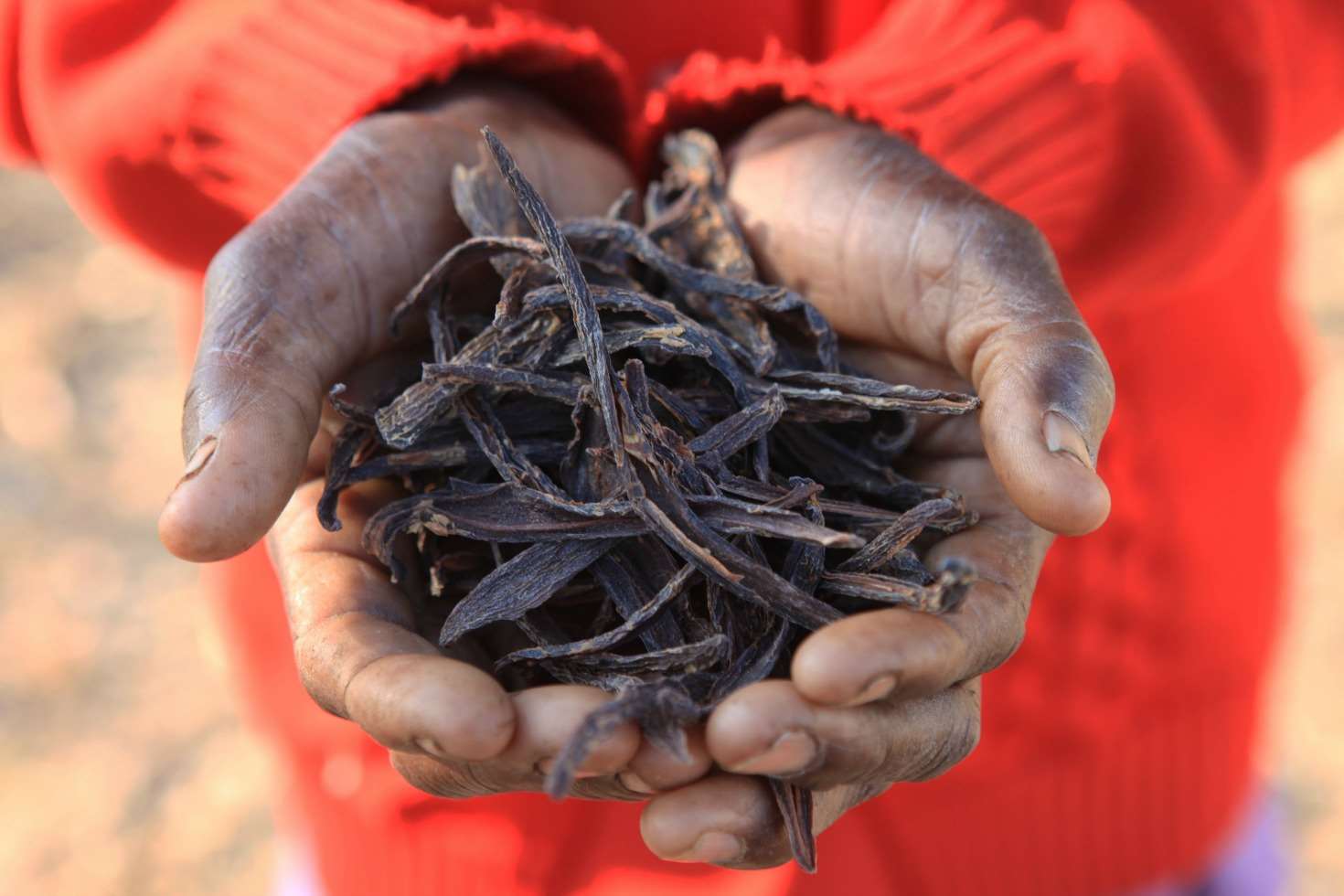 A woman in Zimbabwe holds a handful of dried fruit. ©UNICEF/UN032899/Mukwazhi
According to the government of Zimbabwe, more than four million people in the country will need food aid assistance to cope with the drought brought on by El Niño. UNICEF is working every day to protect children from malnutrition, working to reach more than 240,000 babies and young children with vitamin A supplements this year alone.
'Pigeon peas'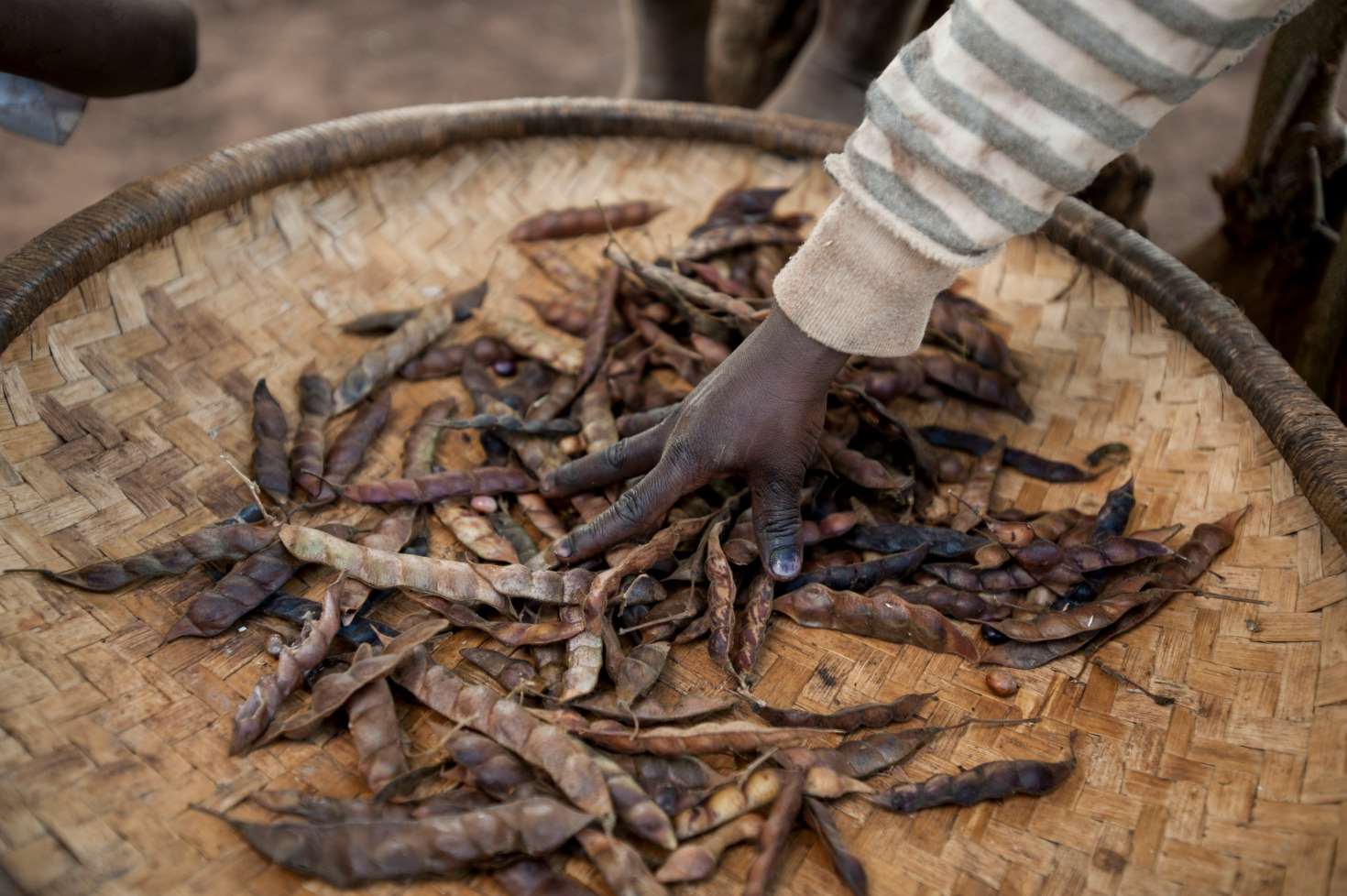 Eight-year-old Kelvin stirs a handful of dried peas. It's all he and his siblings will eat today. © UNICEF/UN024072/Rich
It's hard to imagine how anything ever grew in Alinafe's cracked, barren field - but it once grew enough for her to take care of her four children by herself. Now, the family's daily meal is a handful of dried peas called 'nandoko' or 'pigeon peas'.
But pigeon peas aren't enough to sustain a young body. Her two-year-old daughter Desire has been diagnosed with severe acute malnutrition and Alinafe depends on a therapeutic nutrition supplement supplied by UNICEF to her local hospital to keep her alive.
Desire's situation is becoming increasingly common. One in two children under five in Malawi are showing signs of malnutrition - a condition that could leave them stunted for life. This is why UNICEF is working to reach 453,500 young children, like Desire, with micronutrients to prevent malnutrition.
Miracle food 'Plumpy'nut'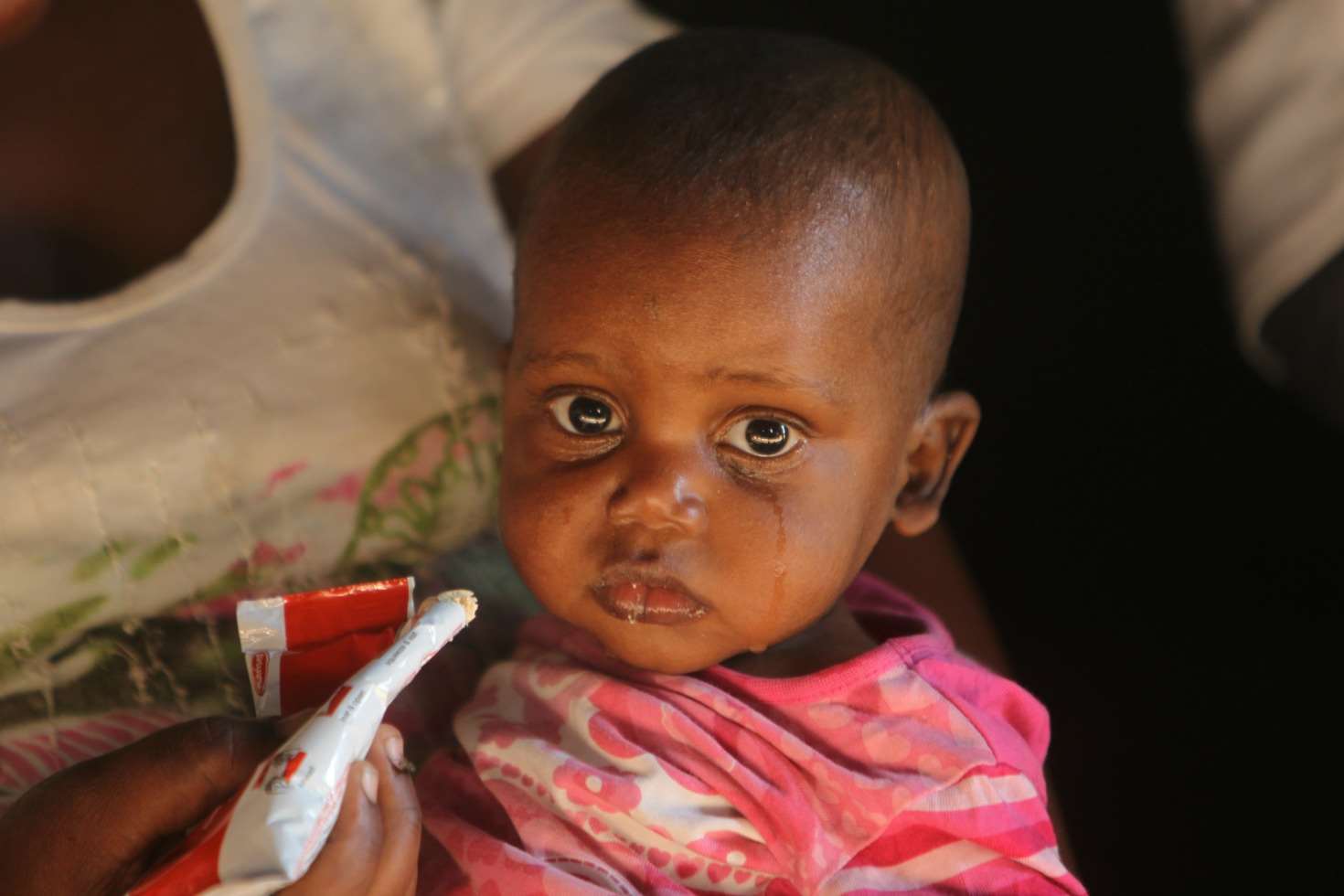 Thabang feeds her daughter Kilebuhile, one of over 625,430 children in Zimbabwe UNICEF is working to reach this year. © UNICEF/UN033051/Mukwazhi
What's the solution to the food crisis in Africa? How can you help?
Zimbabwe's drought has had a big impact on little Kilebuhile. Dangerous illnesses can grip a nation in times of crisis and she's just begun to recover from a severe rash. Now she has access to Plumpy'Nut—a high-protein peanut paste that can help a child's weak body recover from malnutrition quickly.
Just $12 provides 21 packets of Plumpy'Nut, a 'miracle food', for children like Kilebuhile, which is enough for one week. A true lifesaver, it only takes three sachets of Plumpy'Nut a day to bring a child back from the brink of malnutrition. UNICEF is working to bring children the food, water, vaccines and other supplies they desperately need. The gifts of survival are real gifts with real impact for children like Kilebuhile.
Can you donate $12 to help our teams reach the children who need us most?
Your $12 means urgent therapeutic food to help a child like Kilebuhile recover from malnutrition. It means children like her will have another chance at life. So, thank you, to children in need, your donation means everything.
Donate Now »
What are Survival Gifts?
Survival Gifts are actual life-saving and life-changing supplies that are distributed around the world to children who are most in need. Each gift we have in our Survival Gift store is carefully chosen based on practical needs in the field; where UNICEF workers and communities are using them to save, improve and protect the lives of the world's most vulnerable children.
Real gifts with real impact means that these are tangible products, essential to the well-being of children in communities around the world. We have calculated the impact of each gift to illustrate the significance of these items to children everywhere. For example, a gift of measles vaccines reaches 27 children.
But the impact of Survival Gifts goes even beyond the products themselves. The distribution of these gifts fosters education opportunities in communities such as good hygiene practice, vaccinations and basic child care; as well as providing hope and a future for children.
Categories:
Geographic Regions: