Have our Olympic Athletes inspired you to get fit this summer?
Raise funds for UNICEF and join like-minded trekkers on a journey to Machu Picchu you will never forget!

Together, we will trek through the remote and rarely visited Lares Valley, with its spectacular views of snowy peaks and glaciers on Mount Veronica, Chicon and Pumahaunca. At the end of the trip you will have a rare opportunity to see the results of your hard work on a visit to a UNICEF project in the field.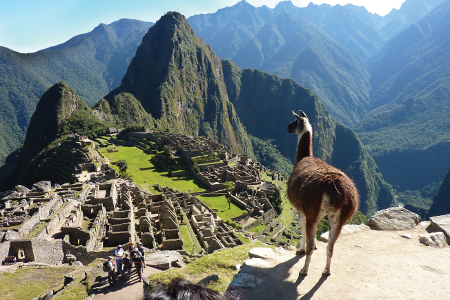 The trip will culminate with an exploration of the ruins at Machu Picchu, the "Lost City of the Incas." These breathtaking pre-Columbian ruins, re-discovered in 1911 are nestled high in the Andes between two peaks and are one of the most ancient sites in the world.

Join us for an experience that will change your life – and the lives of the world's most vulnerable children too.

For more details, please visit unicef.ca/charitytrek or call us at 1 800 567 4483 ext. 8857.
Categories:
Geographic Regions: