Helping child soldiers lay down their guns for good
Soldier. Suicide bomber. Sex slave. No child should be forced to become these things.
On the International Day Against the Use of Child Soldiers, UNICEF and the UN Special Representative for Children and Armed Conflict are using our voices to protect the children recruited and used by armed groups - especially as conflicts around the world become more brutal, intense and widespread.
Tens of thousands of boys and girls are associated with armed forces and armed groups in conflicts in over 20 countries around the world. Many have been victims of, witness to and forced participants in acts of unspeakable brutality.
In Afghanistan, despite progress to end the recruitment and use of children in national security forces, children continue to be recruited by parties to conflict such as the Haqqani Network and the Taliban. In the most extreme cases, children have been used as suicide bombers, to make weapons and transport explosives.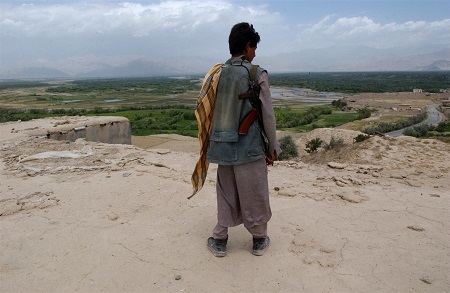 Mohammad* stands with his AK 47 in Afghanistan. He wanted to go to school, but to support his family he had sacrificed his freedom and childhood to join an armed group. A UNICEF-supported demobilization programme will help him return to society.
In the Central African Republic, boys and girls as young as eight years old were recruited and used by all parties to the conflict to take direct part in inter-ethnic and religious violence.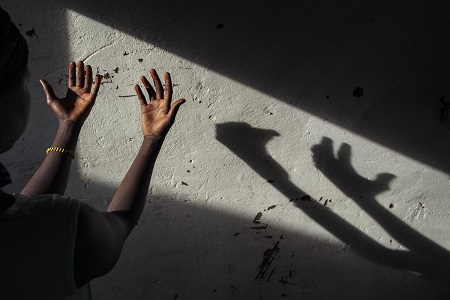 After being recruited by an armed group in CAR, Zainab* was frequently sexually abused by male soldiers. She is now recovering at a UNICEF-supported centre, where she receives care and basic business training to pursue her dream of owning a restaurant. "All she talks about is going back home," said a child protection specialist who works at the centre.
In the Democratic Republic of the Congo, the United Nations documented new cases of recruitment of children by multiple armed groups operating in the eastern part of the country. The children, in some cases as young as 10, were recruited and used as combatants, or in support functions such as porters and cooks. Girls were reportedly used as sex slaves or were victims of other forms of sexual violence.
Mwindo* (left) spent three years in a militia in the DRC, making small marks with a razor blade on the arms and foreheads of new recruits, a ritual which was believed to protect the soldiers from bullets. He learned how to use weapons and carried an Uzi. During a confrontation with other insurgents, he killed a man who lunged at him in a forest. The UNICEF-supported centre provides him with medical and psychosocial care, as well as family tracing and reunification services.
In Iraq and Syria, the advances by ISIL and the proliferation of armed groups have made children even more vulnerable to recruitment. Children as young as 12, are undergoing military training and have been used as informants, to patrol, to man checkpoints and to guard strategic locations. In some cases, they have been used as suicide bombers and to carry out executions.
Together, we are working to release and rehabilitate child soldiers.
In South Sudan children aged 11 to 17 years old have been fighting for up to four years and many have never attended school. In the last year, 12,000 children, mostly boys, have been recruited and used as soldiers by armed forces and groups in South Sudan as a whole. Just recently, the gradual release of approximately 3,000 children from the South Sudan Democratic Army (SSDA) Cobra Faction began. More than 500 children have been released in the past two weeks and are receiving support to return to civilian life. Further releases are expected over the next month.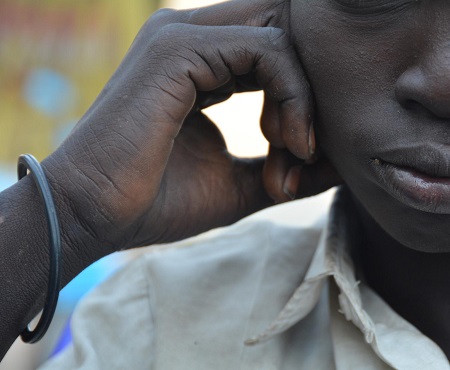 James* is released from an armed group in South Sudan. "Our enemies killed my sister, my uncle and other family members. So I joined the Cobra Faction," he said. "I really want to go to school now. I have never been to school, and after I finish school, I want to help the people in my community – to help them get food. If I had children, I would never let them be soldiers."
UNICEF works with partners to support children once they are released from armed groups. This includes reunifying them with their families and providing them with health care, basic necessities and psychological support as well as access to education and training programmes.
Join us to help children lay down their guns and walk towards a life of freedom.
*Name changed.
Categories: