Syria: the most dangerous place to be a child. You can help.
After five years of war, millions of Syrian children have known nothing but conflict.
Some are caught in a warzone in Syria. Some are living in refugee camps in surrounding countries. Some have taken dangerous trips to Europe. All are in need of our support.
Related: How to Help Syrian Refugees (Guide for Canadians)
UNICEF staff are on the ground in Syria distributing life-saving supplies to children and families caught in the crosshairs of conflict. In Egypt, Iraq, Jordan, Lebanon and Turkey, we are providing Syrian refugees with clean water, vaccines, education, psychosocial support, winter supplies and protection. UNICEF is also working to support European countries that are receiving refugee and migrant children and families and providing safe spaces for children to play and receive psychosocial support.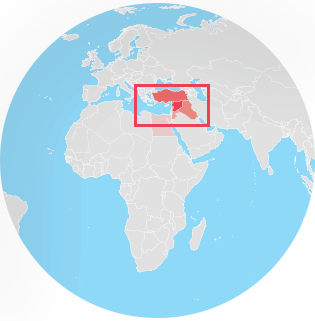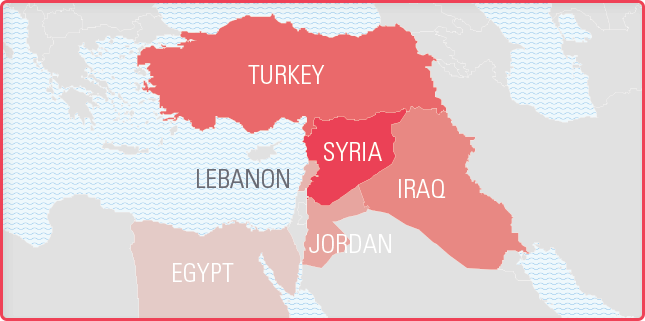 ---
DISPLACED
PERSONS
---
SYRIA
6,500,000 internally displaced
TURKEY
2,503,549 refugees
LEBANON
1,069,111 refugees
EGYPT
117,658 refugees
JORDAN
635,324 refugees
IRAQ
245,022 refugees
---
OVERVIEW
OF THE SITUATION
---
FIVE years of unspeakable violence and insurmountable problems
IN SYRIA:
6,000,000 children in need
13,500,000 people affected
OUTSIDE SYRIA:
2,405,357 registered refugee children and children awaiting registration
4,570,664 registered refugees and persons awaiting registration
---
UNICEF's
RESPONSES
---
377,063 children benefitting from winter and summer materials including clothes and blankets
575,019 children receiving nutrient supplements
2,989,659 children under five years have been vaccinated for polio
2,700,569 individuals have access to drinking and domestic water
893,611 women and children accessing basic health services
327,477 children participating in child protection or psychosocial support program
700,000 school-aged children have received UNICEF support to access Back-to-Learning materials
Page Last Updated: March 15, 2016