Honouring Malala on Social Justice Day
By Tara Moayed
Coordinator, Policy and Programs
Earlier this month, Malala Yousufzai was discharged from hospital four months after being shot on her way to school for fighting for girls' education in her home country of Pakistan.
It was just over four years ago when Malala, then only 11 years-old, began writing an anonymous blog for the BBC, "Diary of a Pakistani School Girl." Her blog highlights the bravery of girls in the Swat Valley who risked their lives to receive an education.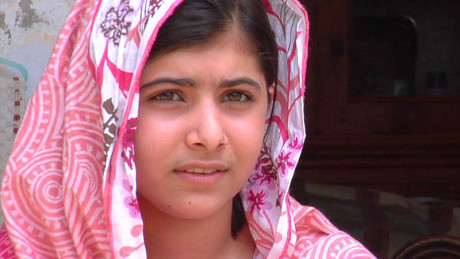 Photo credit: New York Times.
News of Malala's attack in October 2012 created outrage inside Pakistan and around the world, making her an international symbol for girls' education and social justice.
In her first video address since the accident, Malala has reaffirmed her commitment to the cause of girls' education, saying, "I want every girl, every child to be educated." Her courage and dedication serve as an example to us all and make apparent that "the girls of Swat aren't afraid of anyone."
Her story has created a movement. Malala has become a symbol for thousands of young girls that we will never meet, but who are fighting in their own communities – risking their lives – for their right to an education. Some are fighting by just wearing their school uniforms and backpacks each day to walk to school. Others are advocating through social media or by creating dialogue in their community.
Today, on World Day of Social Justice, I am celebrating Malala and all of the young children around the world who are risking their lives for the right to an education.
I hope that you will celebrate them with me.
Above photo credit: Reuters.
Categories:
Geographic Regions: