In Celebration of Social Workers
March is Social Work Month. As part of the Child Welfare League of Canada, UNICEF Canada often works with social workers to ensure that Canadian policies and programs reflect the best interests of the child. To recognize the contributions that social workers have on child well-being and child rights here in Canada, we have invited Gord Phaneuf, the CEO of the Child Welfare League of Canada, to share his thoughts on this important topic.
By Gord Phaneuf, the CEO of The Child Welfare League of Canada
As I look on social work as a profession, I recall the saying, "Without a struggle, there can be no progress." In the world of social work, this rings particularly true. From the 19th century to present day, the origins of social work have been steeped in providing assistance to those with difficulties while combating the hardships themselves directly. Social work was not even recognized as a separate field of endeavour before the 20th century. It was through innovation and the driving commitment to assist those who were marginalized, impoverished, disadvantaged or victims of violence and exploitation that social work emerged as a distinct profession.
From the humble beginnings of volunteers working through religious or charitable organizations with the objective of assisting those in poverty, Canada had its first front-line workforce. In time, the establishment of a Toronto-based settlement house brought care providers together to advocate for improved working conditions, housing and public education. Those efforts underscored the need for a cadre of formally trained professionals thus prompting the creation of the first schools of social work. With the development of social work as a dedicated profession, those trained in the discipline were recognized for their contributions to social justice and individual and family support.
Today, many social rights and entitlements are entrenched due to the efforts that social workers have made, including but not limited to:
Prevention and treatment directed toward child abuse and neglect
Services and interventions to stop intimate partner violence
Civil rights protection
Social security
Unemployment insurance
Disability pay
Worker's compensation
Humane treatment of those with special needs
Universal access to health care
Child protection services and advocacy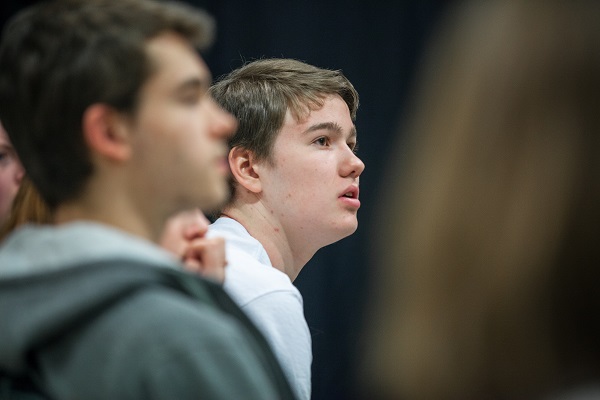 Social workers represent and advocate for positive social development - as a profession we constitute a community of change. We adapt to our surroundings, struggle against injustice, and constantly improvise with an issue to achieve the best possible result for children and youth. We advocate on behalf of those in need while working with them to achieve their goals. In the area of services to children, social workers provide mentorship as a baseline response. We cultivate healthy, supportive relationships with youth in order to assist them through key developmental stages of life. Social workers provide counsel in the aftermath of a traumatic or life-changing event and advocate for the security and protection of children and youth. It's in this way that social workers are the representatives for those in the hardest of situations, working to bring about transformation in their lives and families.
The challenges today for social work and for those engaged in the profession are ever-changing, widespread and profound. Our society is confronted with developments and trends which often serve to, whether intentionally or not, disempower many people and further marginalize those who are already at a disadvantage. The challenges for vulnerable children in Canada are extensive. Poverty, abuse, neglect, inadequate housing, and lack of access to social support and mental health services continue to impact Canadian children and youth. Isolated rural regions face compounded challenges to their well-being. Individuals who live in these areas have difficulty in gaining access to healthy nutrition, secure housing, and social programs due to location and insufficient resources.
The challenge of social work as a profession and the demands on social workers as practitioners are also greater today than ever. Building on the strengths and resources within our clients and communities we are called on to marshal our energies and concentrate our focus so that we can help create more caring and responsive communities across Canada.
Social work in all its aspects bears eloquent testimony to the positive impact one person can have on the lives of others. While the spirit and ideas of social cohesion, community development, individual empowerment and social justice draw people to social work the ability to actually make a real difference is, I believe, what reinforces our commitment to the practice of social work.
There is no end to the good works we can accomplish when we focus on the problem at hand and do not worry about who will get the credit.
For more information on the work that UNICEF Canada does to advance children's rights in Canada, please click here.
Sources
NASW website. Social Work History.
New Brunswick Association of Social Workers website. History of Social Work.
Nili Tannenbaum and Michael Reisch. University of Michigan: School of Social Work website. From Charitable Volunteers to Architects of Social Welfare: A Brief History of Social Work.
Categories: