In Haiti: The right to speak up and tell your own story
By Stephanie Power
UNICEF Canada, International Programs Specialist
Driving through the streets of Port-au-Prince on our way to a UNICEF-supported radio training for young Haitians, the irony of Lady Gaga's hit "Paparazzi" blaring on the radio wasn't lost on me. Instead of chasing celebrities with popping flashbulbs, these youth were being encouraged to tell their own stories, and to speak up about their ideas for the future of their country.
With the aid of some simple digital recording equipment and a basic course in radio, these teenagers were telling stories about the need for children to be protected, about how crucial an education is – especially for the poorest children, and possible solutions to help more Haitians get good health care.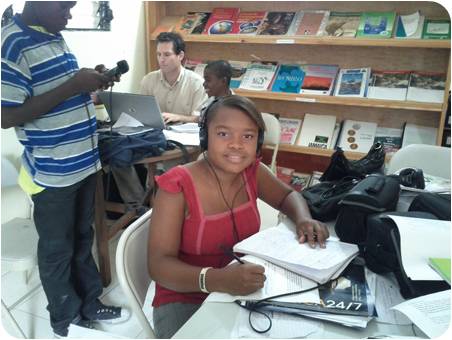 Esther works on her story at the youth radio training in Port-au-Prince.
The power of their stories wasn't lost on me either. Here were young people, speaking in their own voice (in Creole "timoun" means "child") and addressing some very big challenges. Their stories are set to air on Haitian radio later this month.
Hearing their voices, I thought that if I was an investment advisor with a specialization in making the world a better place, I would recommend investing in these young people – Magdala, Jeff, Angeline, Esther, Jean-Pierre, Jennifer, Roodelène, Bergeline and Lourika – and other youth like them, as a very sound move.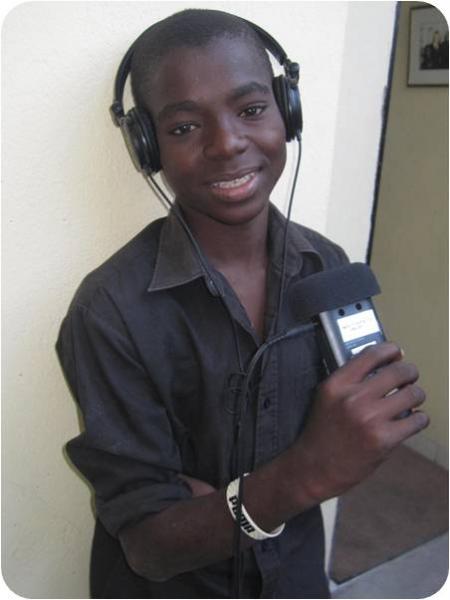 Jeff's story focused on every child's right to go to school.
Categories:
Geographic Regions: