Kangaroo Mother Care
Awintirim spent the first two months of his life nestled in a cloth 'pouch' against his mother's chest – just like a baby kangaroo. When he was born six weeks premature, he weighed less than 3 pounds.
Despite the odds, he survived, thanks to the UNICEF-supported Kangaroo Mother Care program. The initiative encourages mothers to wrap their premature and underweight newborns to their chests. Snuggled against their mother's skin, the baby's body temperatures stabilizes, their heart rates steady and they begin to breathe more easily.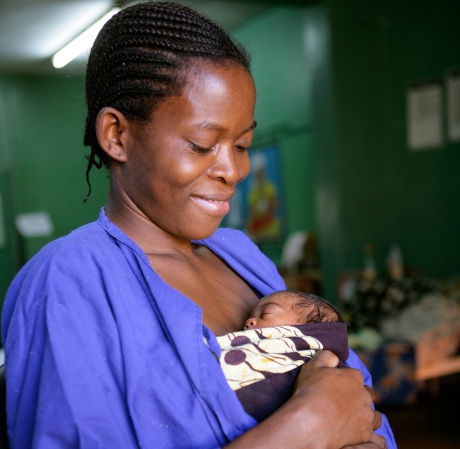 © UNICEF/MLWB2009-00048/Pirozzi
Kangaroo Mother Care has been particularly successful in the Upper East and Central regions of Ghana, where babies who might have once died for want of an expensive incubator are now surviving.
Awintirim's mother, Lydia Atubisa, says skin-to-skin contact, which is the cornerstone of Kangaroo Mother Care, calmed her baby son.
"When he was alone, he would start to shake and cry. But he becomes still as soon as I tie him to me and hold him. The heat of my body makes him feel like he is still in the womb," she said.
Margaret Kugre, the nurse in charge of the program at the Upper East Regional Hospital, said that constant contact between mother and infant saves the lives of fragile newborns in a region where incubators are scarce and unreliable.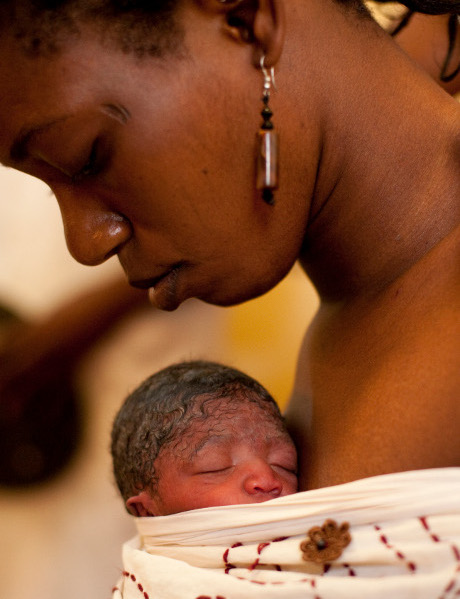 © UNICEF/NYHQ2010-2330/Asselin
Exclusive breastfeeding is another key aspect of the program: babies are fed nothing but breast milk for the first six months of life, thus avoiding illnesses from contaminated water and malnutrition from using breast milk substitutes.
Last year, 99 underweight babies were born during six months in the Bolgatanga Municipal area in Ghana's Upper East Region. Each infant was introduced to the Kangaroo Mother Care program – and each survived.
Lydia is confident her son will grow stronger, and she envisions big things for his future: "I want him to be a doctor so he can save lives, like the doctor who saved him," she says.
Categories:
Geographic Regions: