Landmark Ruling for First Nations Children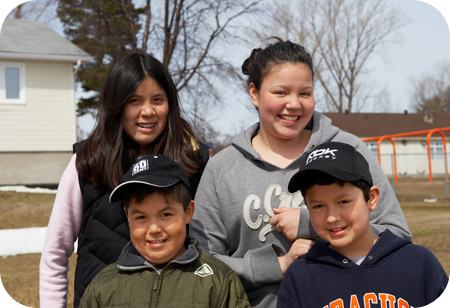 In a landmark ruling, Justice Anne Mactavish found that the Canadian Human Rights Tribunal was wrong to dismiss a 2007 case from the First Nations Child and Family Caring Society of Canada and the Assembly of First Nations.
The First Nations groups accused the federal government of discrimination against children living on reserves on the grounds that consistently inadequate funding for services provided on reserves has contributed to poverty, poor living conditions, substance abuse—and a gross overrepresentation of Aboriginal children in state care.
Research suggests that children living on reserves receive 22 per cent less funding for child welfare services than those who live off reserve.
Advocates also drew attention to an alarming statistic: three times as many First Nations children are being removed from their families today as in 1949, at the height of the residential school system. Today, more than 27,500 Aboriginal children are living in foster homes.
The Indian Act stipulates that the federal government is responsible for funding both essential services and child welfare on reserves. Elsewhere, however, these areas fall under provincial jurisdiction.
In her decision, Justice Mactavish claimed that the Tribunal erred in several procedural decisions. Fundamentally, she stated, the government's argument that First Nations children cannot be compared with other Canadian children and therefore different governments can fund their services to different levels was not properly addressed.
Marvin Bernstein, Chief Advocacy Advisor here at UNICEF Canada, describes the ruling as a significant step forward for children's rights in keeping with the United Nations Convention on the Rights of the Child, which Canada ratified in 1991. The Convention obliges governments to ensure all children are treated equitably, with their best interests a priority over others.
However, Bernstein warns that ongoing court battles should not discourage immediate government action to address children's needs. The federal government has taken steps to bring the funding of services for First Nations children closer to equity, but a clear and sustainable framework is needed to ensure better outcomes in health, education and child protection. "We have to take a more holistic and more flexible approach to these issues," he said.
Because no child's fate should be determined by geography, race or other status. All Canadian children possess the equal right to grow up happy and healthy with equality of opportunity, no matter where in Canada they live.
In the News
[Canada.com] Federal court sides with native groups in discrimination case
Categories:
Geographic Regions: