Leadership Series: IKEA Canada President Stefan Sjöstrand on why giving back is important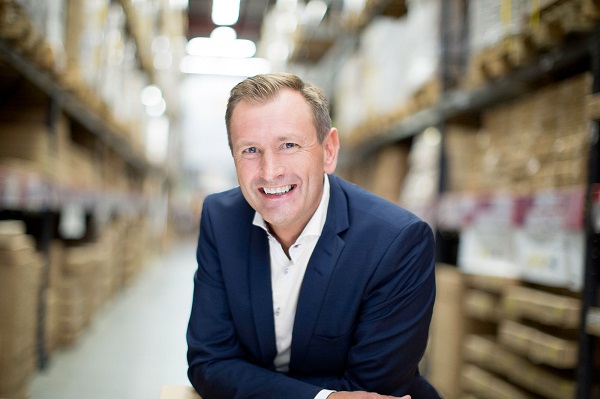 Q&A with IKEA Canada President Stefan Sjöstrand
To date, IKEA is the largest corporate donor to UNICEF globally supporting UNICEF through philanthropic donations, the sale of greeting cards, cause-related marketing promotions, in-kind assistance and fundraising activities led by IKEA customers and employees around the world. Over the last 12 years, the Soft Toys for Education campaign, which sees the IKEA Foundation donate €1 for every soft toy sold, has raised nearly €77 million, or CAD $116 million, helping more than 11 million children through 99 projects in 46 countries enjoy their right to a quality education.
What makes IKEA a true partner is the company's deep commitment to social responsibility and their direct engagement with issues affecting children. They have truly joined with UNICEF to tackle issues like child labour at their root causes.
As part of a feature leadership series we are interviewing prominent Canadian business people to get a sense of what motivates them and how they view philanthropy. We recently connected with Stefan to learn more about the most important influencers in his life, why he believes in giving back and what advice he would give to Canadian companies interested in investing in a global cause.
Why is giving back important to IKEA?
IKEA is about creating a better everyday life for people. We want to play our part in creating a better life for the people and communities touched by our business. This is even more important today as our business continues to grow around the world. With 147,000 co-workers worldwide and millions of people in our extended value chain we have an opportunity to make a big difference – locally, nationally and globally.
What types of charitable projects are closest to your heart?
I'm someone who believes in providing opportunities and creating environments for people to succeed. That's why the charitable projects that are closest to me involve children or helping families in difficult situations. It continually astounds me that by simply educating a child, or more specifically a young girl, it can change an entire community for the better.
What is your first memory or experience with UNICEF?
When I lived in Sweden, UNICEF broadcasted a yearly program on TV and after my three children were born, the message hit closer to home. My children were lucky to be born in a place where they don't have to worry about instability; however, other children are not so lucky. That's why my family and I decided to make annual donations to UNICEF. We believe in what UNICEF is doing for children around the world.
Why are Corporate Social Responsibility and sustainability initiatives good for business?
IKEA's sustainability strategy, People and Planet Positive, is anchored in everything we do, whether it's developing products, selecting materials or planning our investments. It's about leading the change to make our world a better to place to live for people and communities impacted by our business. We encourage co-workers to participate in activities that relate to sustainability, including local community involvement and volunteering; we strive to be a good neighbour and establish long-term partnerships with local communities where we operate, whereby positively contributing to their economic, social and environmental development. And we advocate for government policies that support positive change in society, alongside the actions within our business. We want to inspire other businesses and our customers to follow our lead.
What advice would you give Canadian companies looking to invest in global causes?
Our charitable foundation, the IKEA Foundation, concentrates on working with charities and causes on a global level. While it's essential to work with charities in our local communities, it's important to also look beyond your backyard and at the people who live near your global supply chain. That's why the IKEA Foundation funds long-term programs to fight child labour, empower women and girls, and support refugee children and families. The Foundation is working towards a world where children living in poverty have more opportunities to create a better future for themselves and their families. By providing support and education to women and children in the world's most disadvantaged areas, we all benefit. By empowering women through education and marketable skills, or by providing a loan to set up a small business, we can improve children's health, education and future opportunities.
Who are the key Influencers in your life?
Growing up, my Grandmother was an important person and a role model for me. I also have huge respect for Mr. Nelson Mandela, spending 21 years in prison in South Africa, fighting for people's rights and later becoming the President of South Africa. I think this is an amazing story. On a more personal level, I'm extremely proud of my family.
What is your favourite Soft Toy?
I love the new Soft Toys for this year's Soft Toy for Education campaign that are designed by children. At IKEA, children are the most important people in the world and it's great that we directly involved children around the world in creating Soft Toys they want to see in our range. I'm so impressed with their creativity and imagination!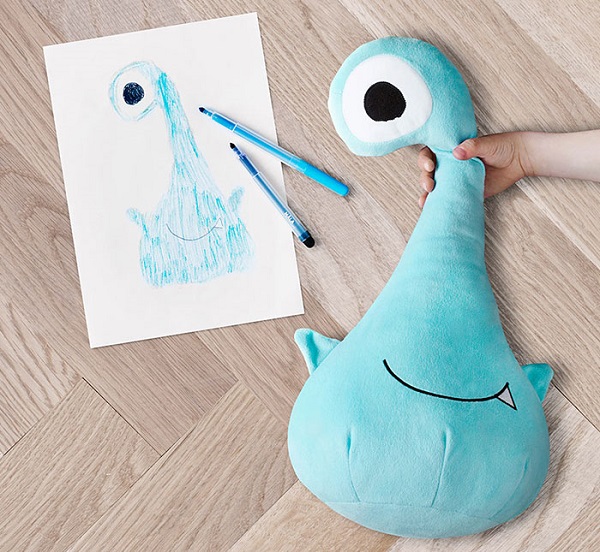 For every soft toy or children's book sold from November 2, 2015 to December 26, 2015, the IKEA Foundation is donating €1 (approximately $1.45 CDN*) to UNICEF and Save the Children to provide quality education to children living in poverty in developing countries. See how this year's soft toys were designed in the video below.
Categories:
Geographic Regions: