Meeting Syrian refugees in Jordan: Five years into conflict, refugee children long for home, peace and school
By Meg French, Chief of International Programs and Public Affairs, UNICEF Canada
When you describe the conflict in Syria, you can come at it from two different angles. On the one hand you can talk about the facts. You can tell people that before the conflict began almost all Syrian children were in school and the literacy rate was 90 per cent, and the middle income economy ensured most people made a decent living. You can tell people that now 80 per cent of Syrians live in extreme poverty and that after six years of conflict 6.5 million have been displaced within the country and almost 4.5 million people have fled the country. Since 2011, an average of 50 Syrian families have been displaced every hour of every day. You can talk about the 8.25 million children who are an in need of urgent support in Syria and in the region. You can talk about the fact that a third of hospitals and a quarter of schools in Syria – 5,000 – are no longer functioning. Right now 2.8 million Syrian children are out of school and child labour and child marriage rates are rising as parents are finding ways to cope with desperation caused by the conflict. You can talk about the United Nation's need for $8 billion this year alone to help put a band aid on this conflict as we wait for the international community to get its act together and find a peaceful solution to this conflict.
On the other hand you can tell the story of this conflict through the stories of the children, women and men affected by the crisis.
I have just returned from Jordan, a country that has had a huge influx of Syrian refuges over the last five years. It is a country that is straining under the weight of meeting the needs of more than 600,000 Syrian refuges who are in need of housing, schooling and health care. In Jordan, I met families who had fled the conflict and heard the stories of people whose lives have been turned upside down as they look for safety, for a future for their children, and most of whom still hold out hope that they can one day go home.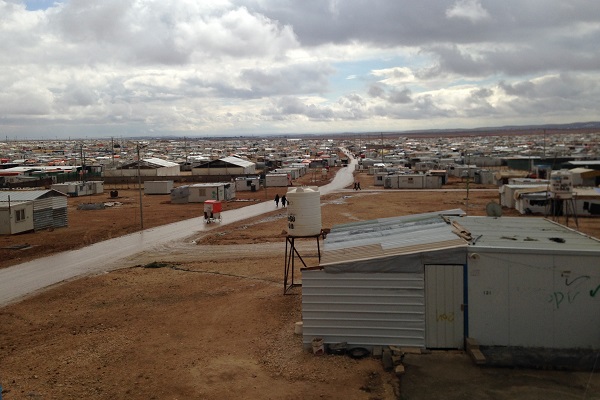 From Za'atari refugee camp to Canada
I visited Za'atari refugee camp, 15 km from the Jordan-Syria border and home to 80,000 refugees. There I met a family who had fled Syria when the Army came wanting to recruit the father, Mohammad. He was a champion wrestler and the Army wanted him to fight for the regime of Bashar Al-Assad. He fled in the night and his family followed. His home in Za'atari camp is a container—8.5 x 15 feet—where he lives with his wife and their two-year-old son who was born in the camp. His parents and his sister and her family live nearby.
As part of a UNICEF program, Mohammad has been volunteering as a wrestling coach with young boys in the camp. Syrian refugees in Jordan can't have jobs, so he receives a stipend for volunteering. Mohammad has had an amazing impact on these boys who have seen so much. As I sat in his home with his family who had warmly welcomed me in, he told me how he teaches the boys he coaches teamwork, sportsmanship and responsibility. He has been trained to help identify and counsel children experiencing the effects of trauma and when he recognizes aggression in a boy, he goes and visits the boy's family and helps them work together so that the boy can find other coping mechanisms.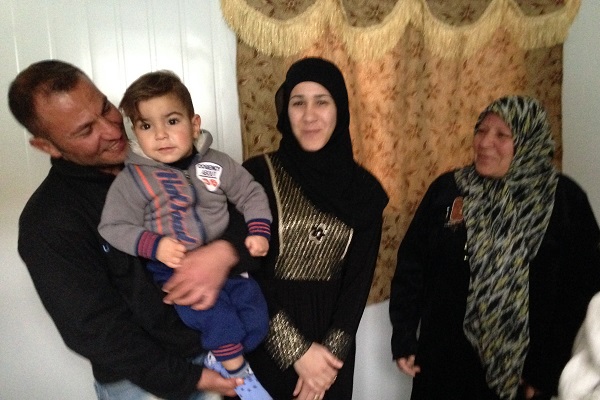 Through his work with UNICEF, Mohammad has had an impact on the lives of hundreds of boys. UNICEF and the families of Za'atari are going to miss Mohammad. He and his family are preparing to come to Canada. Mohammad had considered trying to get to Germany where another sibling lives, but when two of his wrestling students told him how their uncle and mother had died trying to make the dangerous trip by boat to Europe, he decided Canada was the better option. Mohammad told me he is nervous about learning English and finding a job. He is sad to leave his community and the boys he trains, but he believes that a move to Canada is the best hope for a good future for his son.
Education—formal and makeshift—so critical for refugee children's futures
In Za'atari I also spoke to girls and boys who were studying for their high school exams that are part of the Jordanian education system. The exams are tough and the kids are getting extra help through UNICEF-supported remedial classes and in the schools UNICEF has built and supports in the camp. On the day I visited one of the schools, there were only about 20 girls in the class because it was raining and the trek through the muddy roads in the cold damp weather keeps kids at home. The girls told me that some of their friends don't come to school because they have gotten married. These girls talked about wanting to go to university and become teachers, lawyers and doctors.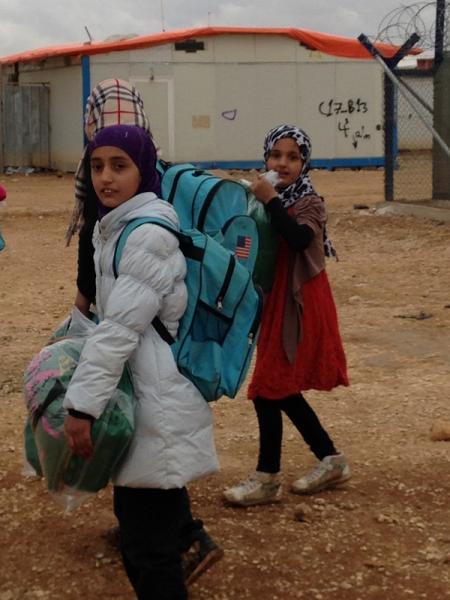 I also met families living outside of the camps amongst Jordanian 'host communities'. One family I met lived in Baqaa which is technically a Palestinian refugee camp, but was created in 1948 and has developed into a town with permanent buildings, schools, shops and Mosques. There I met 12-year-old Yunis who lives with his parents and his seven brothers and sisters. The family fled Aleppo, Syria in 2011 at the beginning of the crisis. The family had a farm and now they live in a home with only one room with a solid roof. The other rooms are covered with tin. The rain gets in and the house is cold and damp in the winter. I was offered sweet tea and it helped warm me up in the chill of the house.
Yunis is able to go to school along with one of his sisters, but the family can't afford to pay all the costs associated with going to school for his other siblings. The family receives a cash stipend from the UN agency for refugees, but it is not enough cover all the family's costs like rent, food, clothing and transportation. And Yunis' parents aren't allowed to work.
While they can't go to school, Yunis' siblings attend the local Makani centre. Makani means 'my space' and UNICEF has set up over 200 of these centres across Jordan. They offer non-formal education for children who are unable to go to school. The children come to the centre three days a week and learn Arabic, math, English and music. The centre also provides psychosocial care for children traumatized by the Syrian conflict. I visited the centre and it was wonderful to see the children so excited about learning. Children of all ages were laughing and playing while they learned their letters, sentence structure and English vocabulary. The centre has 2,000 registered children, but there is a waiting list of 1,000 more. It speaks both to the power of the program and the great needs still to be met.
Born refugees: children know nothing but life in camps
The need is great. I met mothers who were getting counselling on breastfeeding and young infant feeding. More than 5,000 babies have been born in Za'atari camp since it opened. These are children who have known no other life than living in a refugee camp. I met a family whose father had gone to Kuwait to try to make money, but he'd been put in jail for working illegally and now the family, with one child with a disability and an elderly, sick grandmother, has fallen further on hard times.
One of the most terrible stories I heard was a of a little girl, about four years old, who had been travelling through the desert in Syria to the Jordanian border trying to escape in a pickup truck. ISIS stopped the truck and took all the men, including her father. There has been no word from him and now the little girl and her mother are at the boarder waiting with more than 25,000 other Syrians for clearance to get into Jordan. The number of female headed households in camps in Jordan is huge.
And in the midst of all this, the Syrian families I met still dream of going home. I thought of all these families on my last day in Jordan while standing on a hill just one kilometre from the Syrian border where I looked at the town of Daraa, Syria, in the distance. This is the town where most of the children and families I met used to live. This is the town they want to return to. It was so close, and yet a million miles away.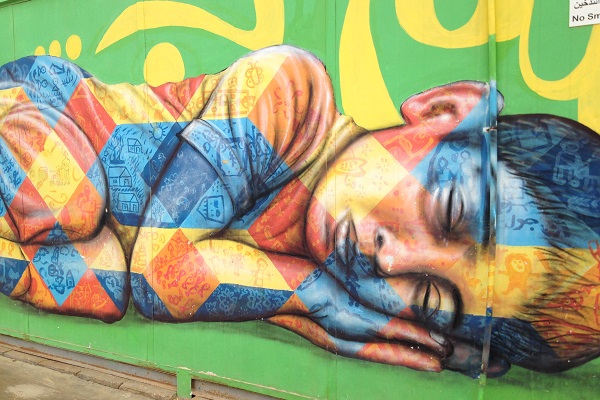 Categories:
Geographic Regions: