National Aboriginal Day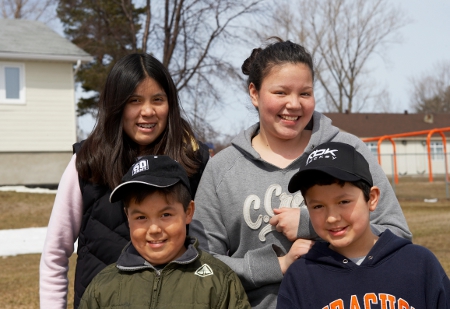 National Aboriginal Day is a day recognizing and celebrating the cultures and contributions of the First Nations, Inuit and Métis peoples of Canada. The day was first celebrated on June 21st sixteen years ago in 1996, when the then Governor General made this special designation to coincide with the summer solstice. This came about after a series of calls over many years for such a celebration.
In particular, UNICEF's work on indigenous issues is guided by a rights and equity-based approach, seeking to understand and address the root causes of the inequity which indigenous children experience in their challenge to access education, health care, sanitation, clean water, proper housing, prevention and other services necessary for their survival, growth and development.
The celebration of National Aboriginal Day serves as a reminder for all of us to focus on the importance of providing our Aboriginal children with every opportunity to reach their full potential and lead culturally fulfilling lives. This will only be achieved, however, if Aboriginals and non-Aboriginals come together, in a spirit of friendship, mutual respect and reconciliation, to collectively carve out a better future life path for all of our Canadian Aboriginal children.
Categories:
Geographic Regions: