Syrian Children: Final days left to donate to UNICEF and double your impact
If you could do something today that would help change the course of a child's entire life for the better, would you?
I'm not talking about giving someone a hug, or smiling at a stranger. I'm talking serious change.
Big impact change.
Life altering, never be the same again change.
You have that power.
You can make that difference in someone's life today.
How?
Millions of children in Syria and in surrounding countries are caught in a crisis they can't escape.
They have fled their homes. They have been maimed and orphaned. Their schools have been destroyed. They have seen things no child should ever see. And those are just the ones who are still alive.
But for three more days, you have the power to do something pretty amazing.
You can help change the future for these children.
Canada helping Syria: Government of Canada matching donations until February 29
Until February 29, 2016, every eligible donation Canadians make to the Syrian crisis through UNICEF will be matched by the Government of Canada in a Syria emergency fund. That means if you give $10, they give $10. If you give $1,000, they give $1,000.
Instead of helping just one child, you'll be helping two. And there are 8.25 million children caught in the Syrian crisis who are at risk and who need our help.
Generation of Syrian children at risk
A whole generation of Syrian children and youth risk losing hope. They risk losing their right to education. They risk their right to survive and thrive.
At UNICEF, we are committed to reaching all children, everywhere. And yes, there are children the world over who need the support of the international community.
But this week we have the opportunity to double our impact for Syrian children by taking advantage of our government's unique matching program.
Syria crisis entering its sixth year
In March, the Syria crisis will enter its sixth year. Many children have been away from home, out of school and without hope for years.
You have three days left to double the impact of your donation and help change the future for these children for the better.
Please support children today by donating to the Syrian crisis through UNICEF.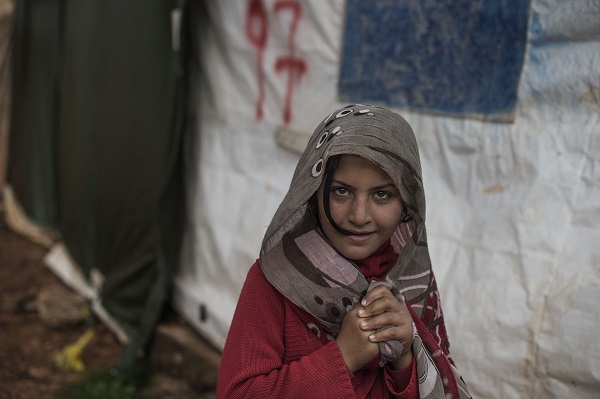 Categories:
Geographic Regions: