Ten things we'll remember from 2014
How will you remember 2014?
Was it a year of celebrity scandals and civic unrest?
Millions of children worldwide will remember 2014 as a devastating year filled with horror, fear and despair. Others will remember major milestones signalling hope. Here are 10 things we will remember from 2014.
1. This was a year of deadly conflicts
In Syria, Iraq, Gaza, Central African Republic, South Sudan and Ukraine, children were targeted, killed, kidnapped, tortured, raped, orphaned, recruited as child soldiers or sold as slaves. The brutality cannot be described. With your support, UNICEF responded to every one of these emergencies, in addition to more than 280 other emergencies worldwide. Never before in our history have so many children in so many large-scale conflicts needed our help.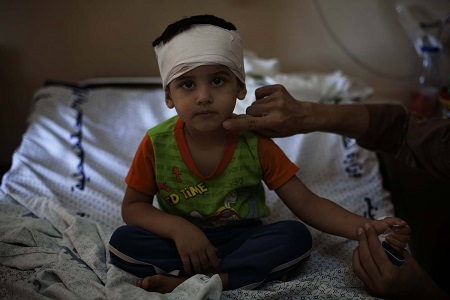 2. While fighting the worst of Ebola, we saw the best of humanity
The Ebola outbreak in Guinea, Liberia, and Sierra Leone claimed too many lives and left thousands of children orphaned. But in 2014, we saw teams racing against time to contain the disease, protect children and support essential health and education services. With training from UNICEF, we also saw volunteers working to protect their communities and survivors providing love, care and attention to children who had been shunned because of the disease.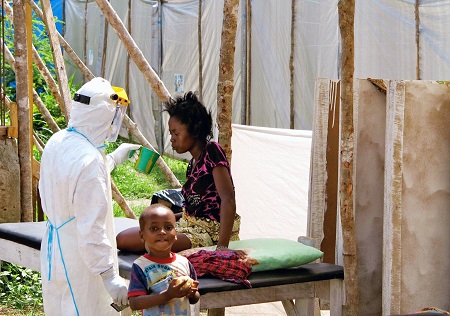 3. Violent acts of terror ripped families apart, bringing the world together
When we learned that more than 200 school girls in Nigeria were abducted, we were united in outrage. The global community, including UNICEF, came together to call on the abductors to "Bring Back Our Girls." Similarly, we were united in sorrow when 133 children and several teachers were brutally and deliberately killed in a school in Peshawar, Pakistan. Our hearts went out to the families having to endure these crimes against humanity.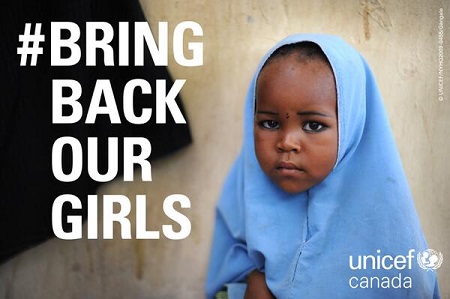 4. We need to sound the alarm for silent and forgotten emergencies
The sheer number of crises in 2014 meant that many were overlooked by the world. Protracted crises in countries like Afghanistan, the Democratic Republic of the Congo, Somalia, Sudan and Yemen continued to claim even more young lives and futures. As we enter 2015, we must ensure that children caught in these crises continue to have the world's attention and support.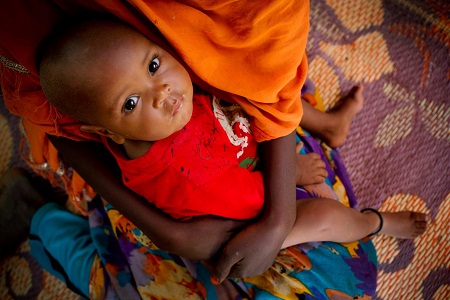 5. Children in Canada needed another advocate
This has been another difficult year for our Canadian children and youth as another year passed without the benefit of a national Children's Commissioner and the positive advocacy that could bring. In 2014, we also saw a continuation of the inequitable treatment of our Aboriginal children, and particularly our First Nations children residing on reserve, which has been the subject of recent litigation.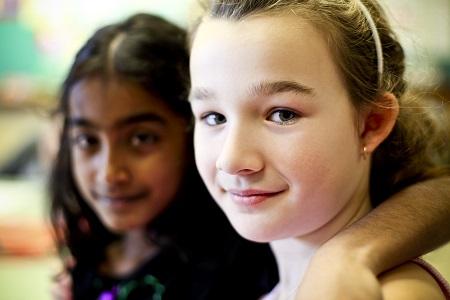 Despite these challenges, we also saw successes for children. We saw progress and cause for hope as we enter the New Year.
6. Malala continues to inspire as the winner of the Nobel Peace Prize
Child rights advocates Malala Yousafzai and Kailash Satyarthi were awarded the Nobel Peace Prize, demonstrating the unshakeable conviction that children are a force for change. 17-year-old Malala became the youngest Nobel Peace Prize winner in history, inspiring millions of 'Malalas' everywhere.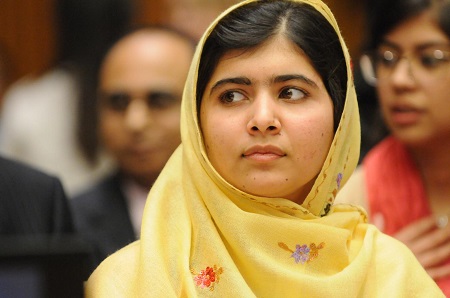 7. More children are living to see their fifth birthday
Life-saving interventions like vaccinations and health, water and sanitation services have helped reduce the number of child deaths by 50% since 1990. That means some 90 million children who would have died before reaching the age of 5 have, instead, lived.
Last year, UNICEF and partners helped reduce the number of child deaths from 18,000 per day to 17,000 – the lowest it's ever been. We'll keep working to ensure every child can survive and thrive.


8. We are closer to ridding the world of polio and MNT for good
The fight to eradicate polio had some setbacks as we worked to contain outbreaks. However, a big win came in the form of India being declared polio-free. We also saw progress in the fight to eliminate maternal and neonatal tetanus. This year, Madagascar became the 35th country to eliminate the excruciating disease.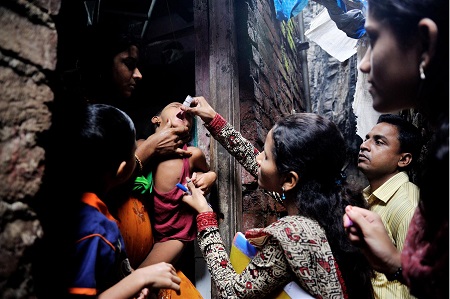 9. The UN Convention on the Rights of the Child turned 25
In 2014, we marked the 25th anniversary of the CRC - the most ratified convention in human history that guarantees the rights of all children under the age of 18. The Convention not only changed the way children are viewed and treated, it was the catalyst for global progress from declining infant mortality to rising school enrolment. As we celebrated, we also released a report recognizing many children still do not enjoy their full rights and much more needs to be done.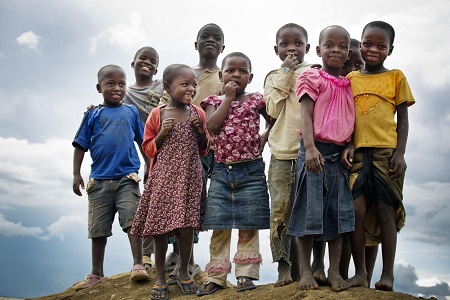 10. Innovation is helping us to save and transform lives
UNICEF is using innovative thinking and tools to address the most difficult challenges facing the most most vulnerable children. From innovations in mobile money in Kenya, to birth registration vis SMS in Nigeria, to Ebola prevention messages via SMS in Liberia, to new types of learning and teaching in Argentina, the future looks a little brighter.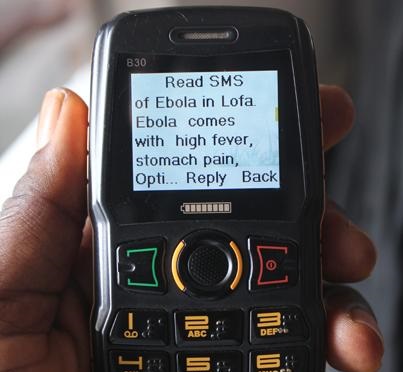 Now, what's next?
Categories: