UNICEF Book Club: International Literacy Day
A book is like a garden carried in the pocket.
- Chinese proverb
Here at UNICEF Canada, our staff love to read! In honour of International Literacy Day, we are proud to announce the launch of a new literary blog series: UNICEF Book Club. Please feel free to leave a comment in the space below!
David Morley
UNICEF Canada President and CEO
Thinking the Twentieth Century, by Tony Judt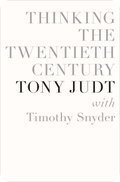 This was Judt's last book – a memoir and an intellectual history all at once. Filled with insights and compassion – how we need to work together as a society to care for those most in need – and what happens when we allow fear and greed to gain the upper hand in our civic and political life. This sent me off on a Tony Judt kick which has included Ill fares the Land and, right now, Postwar. His death was a tragic loss of a compassionate and articulate public intellectual.
Miguel Street, by V.S. Naipaul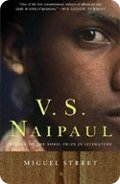 Growing up in colonial Trinidad, this is one of Naipaul's earliest works. I first read it when I was working with street children in Central America in the 1970s, and thought it was time to return to it. It is a reminder of the rich tapestry of life which exists in every community; the difficulties that can and must be overcome; and the joy that can be found in the smallest parts of life.
The Passage of Power, by Robert Caro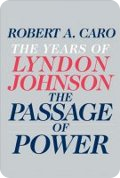 The story of Lyndon Johnson from 1958 to 1964. How could the American President who led the most the most far-reaching civil right and social reform in the history of the United States also have led his country into the most disastrous war – Viet Nam – in its history? This books helps make that contradiction understandable, and shows the corrosive effect of the lust for power and the limits of power, too.
Geographic Regions: