UNICEF Canada Ambassador Zahra Al-Harazi travels to Jordan to see UNICEF`s work for Syrian refugees – Part 3 of 3
I am home in Canada now after spending time at the Za'atari refugee camp in Jordan, where I met several refugee families. Weeks later, I still see the faces of Syrian girls and boys, mothers and fathers struggling to survive. I am still moved by their stories. They are very present in my mind because their hopes, dreams and desires are just like yours and mine.
They risked their lives, became destitute and lost loved ones. Not one of them would have ever chosen this life or wished it upon anyone else. Every story is harrowing. Every face is worn out. The air is thick with their pain, their exhaustion and their need for humanity from the rest of us.
What really breaks my heart is knowing that for young children under age five – one in three Syrian children – violence, fear, deprivation and displacement are all they know. It's hard for me to see them being robbed of their childhoods.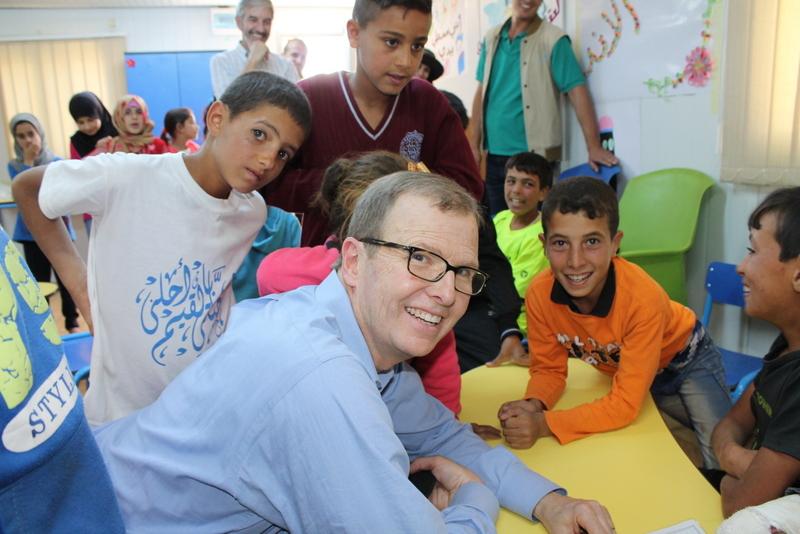 I'm a mother of three children and I know there is nothing I wouldn't do to see my kids safe, happy and healthy. I see that same love shining through in the Syrian families who survived the harsh journey into Jordan to live in crowded refugee camps and host communities. And I see and sympathize with those families making unbelievably hard and desperate choices.
I know what it's like to live in conflict all too well. I was born in Kampala, Uganda in 1970, growing up during a period of violence and civil unrest. After being forced to leave as a refugee with my whole family and just seven dollars that my father hid in his shoes, we landed in Yemen. There, we braved and survived the Yemen civil war.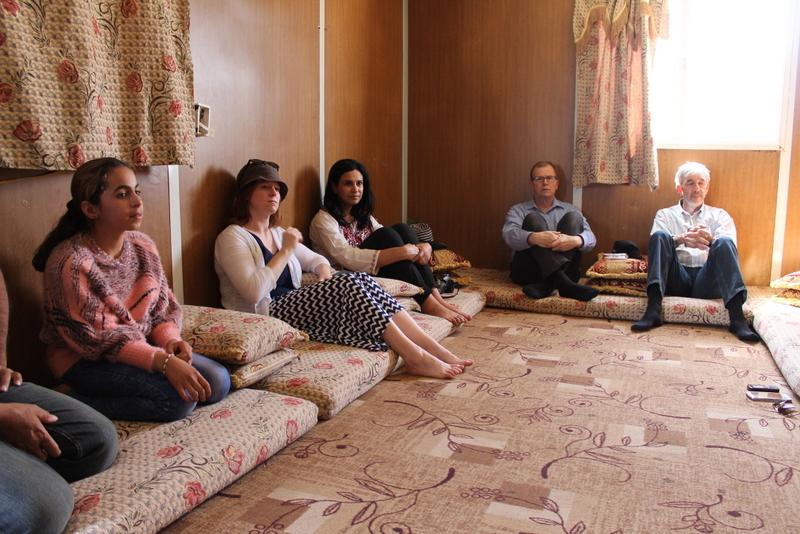 I know what it's like to live day-to-day and I know how important it is for agencies like UNICEF to reach the most vulnerable and hardest to reach children and families. UNICEF is not only on the ground in Syria, working in besieged areas like Aleppo and Madaya, they're also providing life-saving services in refugee camps and communities in Egypt, Iraq, Jordan, Lebanon and Turkey.
In Jordan specifically, UNICEF is helping to save lives by providing clean water to families. When I visited this spring, UNICEF and partners had already reached more than 131,000 people and before the year ends, they plan to reach another 619,000 people. Health and nutrition are also priorities, with children receiving polio and measles vaccinations and therapeutic food and medicines for malnutrition.
But simply surviving isn't enough – not for any child. Like the mothers I met, we must refuse to let war and the struggle for survival steal the futures away from the children of Syria. So I can't thank UNICEF enough for doing all they can to prevent the loss of a generation.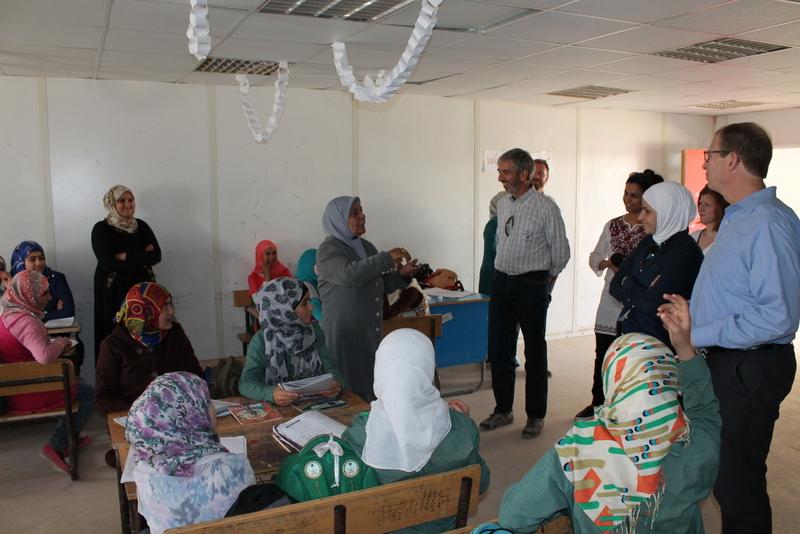 In the Za'atari refugee camp, I saw students learning again, playing again, in a space just for them. I also saw children receiving psychosocial support, benefitting from child protection services. To any mother, to any child, these services are just as life-saving. Over 321,000 Syrian children will receive this support, but it should be every child.
Now that I'm in Canada, I'll use my voice to champion UNICEF's work to help the children of Syria. I encourage all of you to do the same. We can ALL help to save lives.
To learn more about UNICEF's response to the Syrian crisis, go here.
Zahra Al-Harazi is a UNICEF Canada Ambassador. Learn more about her here.
Categories:
Geographic Regions: